The Department for Transport is to re-test cars in the UK to compare their laboratory results with real-world driving emissions following the Volkswagen scandal, Transport Secretary Patrick McLoughlin said today.
The inquiry will aim to ensure that the defeat device, used by VW is not an industry-wide problem.
UK regulator, Vehicle Certification Agency, will work with a range of manufacturers within the industry to re-test the current models of cars that are on the road in the UK.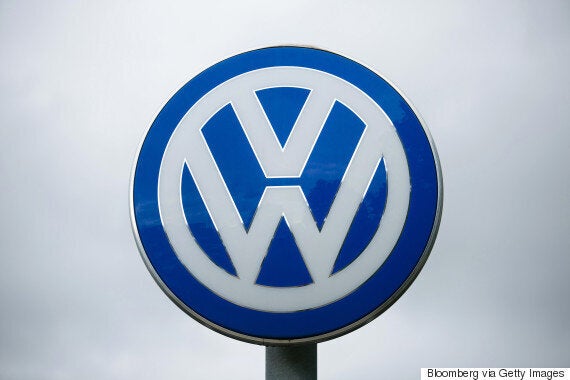 McLoughlin, said: "The Government takes the unacceptable actions of VW extremely seriously.
"My priority is to protect the public as we go through the process of investigating what went wrong and what we can do to stop it happening again in the future.
"We have called on the EU to conduct a Europe wide investigation into whether there is evidence that cars here have been fitted with defeat devices. In the meantime we are taking robust action."
"As part of this work they will re-run laboratory tests where necessary and compare them against real world driving emissions."
VW were able to make its cars seem more environmentally friendly using a piece of software called the "defeat device."
According to the US Environmental Protection Agency, VW used this illegal piece of software to cover up the cars' true emissions data.
Modern diesel cars use a fluid called urea that's then pumped into the exhaust system which in turn reduces the amount of nitrogen oxide that's released into the atmosphere.
A 'defeat device' is a piece of software that can detect when the car is undergoing emissions testing at which point it will start pumping more urea into the system.
Alexander Dobrindt, Germany's transport minister confirmed that VW's affected vehicles include cars with 1.6-litre and 2-litre diesel engines in Europe.
However, he also said he didn't how many of the 11 million vehicles were in Europe.
Friends of the Earth welcomed news of the inquiry.
Head of campaigns Andrew Pendleton told The Huffington Post:
"The UK government's commitment to investigate vehicle emissions testing following the VW scandal is welcome.
"But given the severity of the US allegations and seriousness of the problem, it's important that all necessary resources are provided to conduct laboratory and real-life tests wholly independent of car companies.
"For years, experts have been finding wide discrepancies between the promised emissions of diesel vehicles and the way they perform in reality.
"UK air pollution kills 52,000 people prematurely each year and diesel fumes are a major contributor, so the government and regulator must not tolerate any discrepancy between the laboratory and open road.
"The investigation must be the beginning of action that sees the UK clean up the air of its cities and go diesel-free as soon as possible by promoting electric vehicles and encouraging safe walking and cycling as the default for all possible journeys. This will dramatically cut deaths from air pollution and improve health."
Related