Paul Hollywood claims he's nothing like as mean as he comes across on 'Great British Bake Off', saying his compassionate approach to the contestants and their efforts is regularly edited out.
"All my criticism is constructive," he said at the Radio Times Festival. "They may cut the edit where I turn round and say, 'It looks like you piped that from 15 foot up.' But what you didn't see is my lead up to that, because what I would actually have said is, 'You should have piped it from here, and then drawn your piping from this side to create this.'
"But all you see is the last bit, and everybody goes, 'Oh you're so critical!'"
He also said that there were plenty of moments where he has consoled upset bakers, but that too has not made the final cut.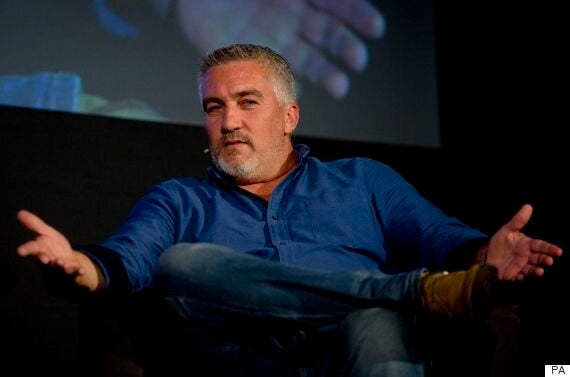 Paul Hollywood says his soft centre is never shown in 'The Great British Bake Off'
"There have been a couple of times this year where they've cried," he said. "I walk from the 'altar' [where the bakers serve Paul and Mary Berry the bakes], and I give them a hug, and I whisper to them, 'It's OK, it's only a baking show. You'll be back for the next challenge. Don't worry.' I walk back, and then they cut all that out!"
Paul also used his panel at the Festival to rule out categorically that he'll be joining Chris Evans on the new version of 'Top Gear', despite spending the last year earning a motorsport license, racing round the Le Mans 24 Hour circuit and driving some of the most iconic Aston Martin cars in the world.
"Never," he said at the Festival. Instead, Paul will present a one-off new car show for BBC2 at 8pm on Sunday night, the 'Top Gear' slot.
"It's an hour programme about the history of Aston Martin," he explained about 'License to Thrill: Paul Hollywood Meets Aston Martin'. "I got to drive some of the most iconic Aston Martins around the world. I ended up driving some of the best cars they've ever produced. They followed me around for some of my racing last year," he added. "I saw it for the first time last week, and went, 'Is that me?' My wife saw it and said, 'I didn't know you went that fast.' Mary just hit me round the head! I was going far too fast for her."
Of the changes to 'Top Gear', Paul said last year he was "upset" about the way the BBC handled the Jeremy Clarkson fracas, however, he has since spoken to Chris Evans and has every confidence in his ability to keep viewers with the new show.
"I think Chris will do a good job with Top Gear," he said. "I was talking to him about it recently, and I said what will probably happen is loads of people will watch the first one."
He said Evans had managed it before, taking over from Terry Wogan on breakfast on BBC Radio 2: "He's taken over from Terry Wogan on Radio 2 and made it his own.
"Initially there will be a massive peak," he added. "I think it will drop, and then it will pick up again."
He concluded: "I think he will make it his own – but not with me."
Flora, Ian, Tamil and Nadiya will compete in the semi-final on Wednesday, which will see them dealing with all things chocolate - tarts for the signature dish, a chocolate souffle for the technical round, and then chocolate centrepieces for the showstopper.
Who do YOU think is destined to be this year's Great British Baker? Check out the original lineup below...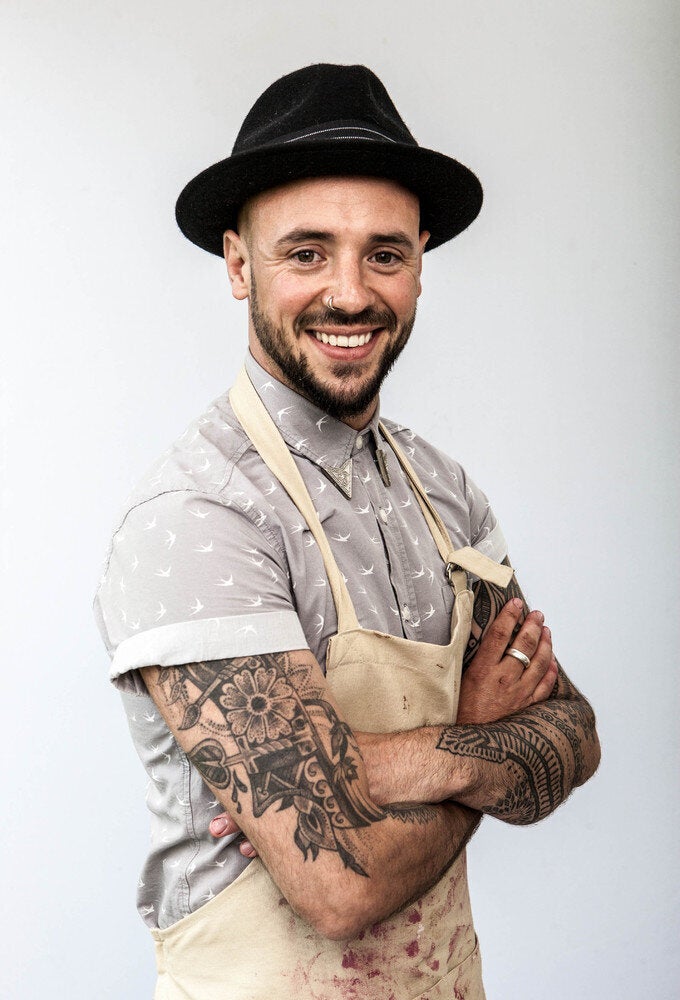 'Great British Bake Off' 2015: Meet The Contestants