'Great British Bake Off' contestant Tamal Ray has revealed that he is gay.
READ MORE:
Tamal is one of four bakers remaining in this year's competition, and has become something of a heartthrob among avid 'Bake Off' fans, and has now revealed exactly what he's looking for in a relationship.
When quizzed about how the show has impacted his dating life, he said: "I wouldn't have a girlfriend, I would have a boyfriend… But I am single at the moment."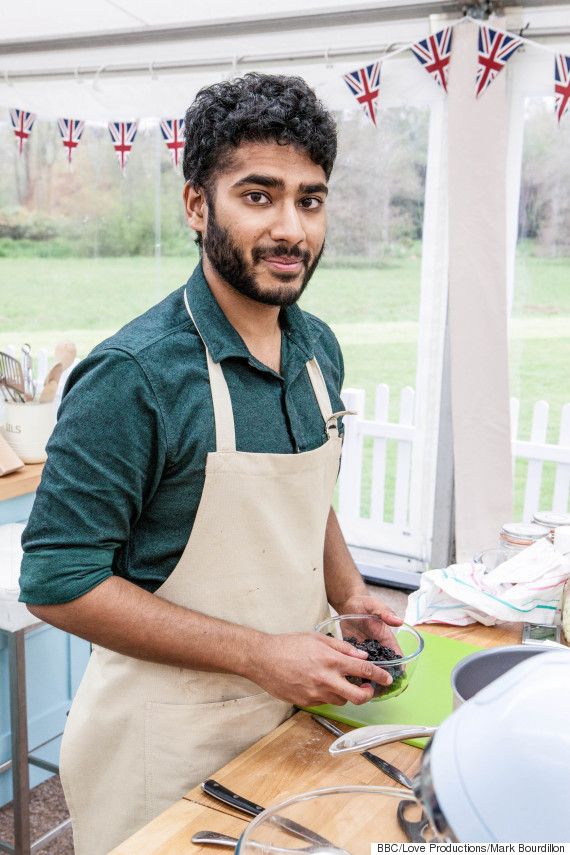 Tamal Ray of 'Great British Bake Off'
He also reveals that he has had "a few offers on Twitter" since appearing on 'Bake Off' - and we're guessing that now his mentions are about to go through the roof.
Away from his romantic life, he also discusses how appearing on one of the country's highest-rated show has affected his life at his day job, working as a senior house officer in an ICU.
"It's a great icebreaker," he claims, "In the morning I see my patients on that day's operating list, and talking about 'Bake Off' helps with the tension a bit."
"I didn't think the consultants were particularly interested, but I made some muffins recently and they all went mad for them."
Remaining alongside Tamal in this year's competition are his fellow aspiring bakers, Flora Shedden, Ian Cumming and Nadiya Hussain.
Nadiya recently spoke about how accepting she has found viewers since she made her 'Bake Off' debut, admitting: "Originally, I was a bit nervous that people would look at me, a Muslim in a headscarf, and wonder if I could bake.
"But I hope that week by week people have realised that I can bake - and just because I'm not a stereotypical British person, it doesn't mean that I am not into bunting, cake and tea."
Read Tamal's full interview in the new issue of Radio Times, on newsstands now.
LIKE US ON FACEBOOK | FOLLOW US ON TWITTER