This week's 'Great British Bake Off' made for surprising viewing, as the man we're used to seeing tipping the camera a conspiratorial wink instead stood with his head in his hands, trying to remember the basics of his many baking skills.
Yes, this week's semi-final finally brought Ian to his knees, with the show's most confident baker facing a mental wipeout over a creme pate. Was it the staggered starts that did it?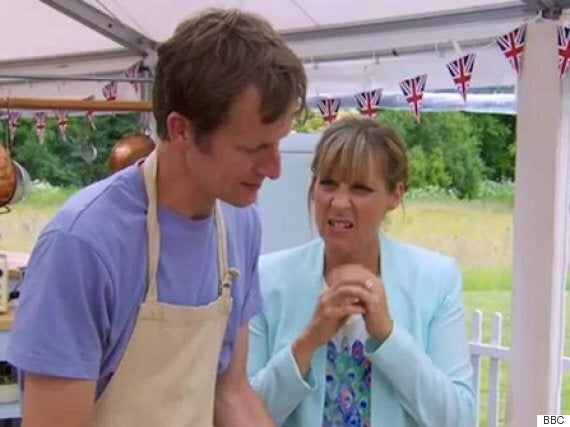 Ian had a meltdown of the chocolate variety
Ian fought his way back into next week's final with a chocolate well, that actually worked as a well - which meant it was Flora who went home with her "extra twirls", as Mary Berry put it.
This week's semi-final probably didn't make safe viewing for the dieters among us - the only word on the tin was CHOCOLATE.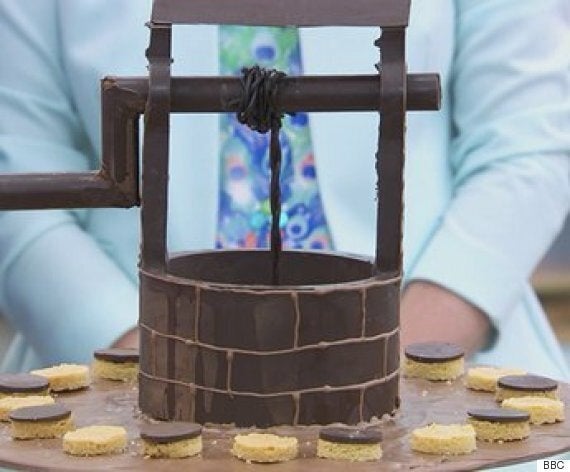 Ian dug himself out of trouble with this showstopping chocolate well
The calorie count on the signature dish alone would have been in the tens of thousands, and Ian's chocolate top was so smooth Paul Hollywood could have admired himself in it.
But it was "scared witless" Nadiya who got the judge's handshake for her peanut butter concoction, and her skills carried her through into her stunning showstopper - a big blue peacock, as you do. With next week's final in sight and only Ian and Tamal alongside her in the tent, Nadiya is now the one to beat.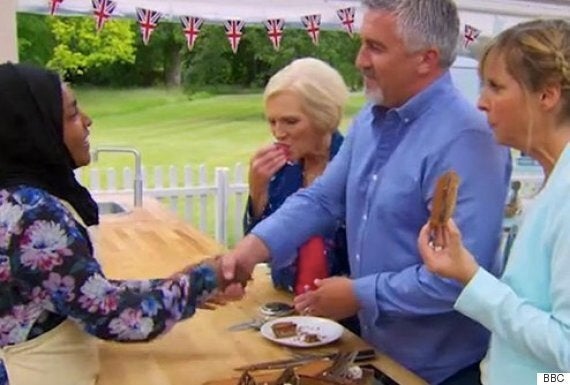 It was Nadiya who got the greatest of this week's gifts, the Hollywood handshake
Who do YOU think is destined to be this year's Great British Baker? Check out the original lineup below...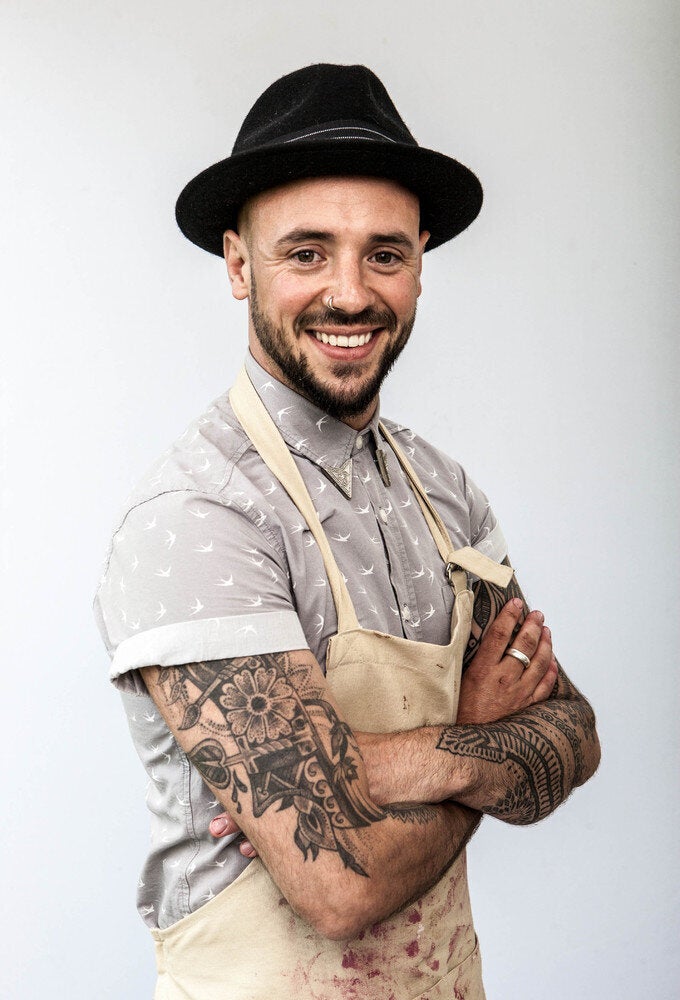 'Great British Bake Off' 2015: Meet The Contestants
Related