You're Nick Grimshaw. You're at the photoshoot for your line with Topman, you're in an East London warehouse. (Have you been here before?)
Now you're staring poignantly into a canal, the wind blows past you... "Grimshaw", it seems to whisper.
You're lost, but you know where you want to be. You wish the world knew the real you. If only they could see through this laddered sweater. That's why you designed it.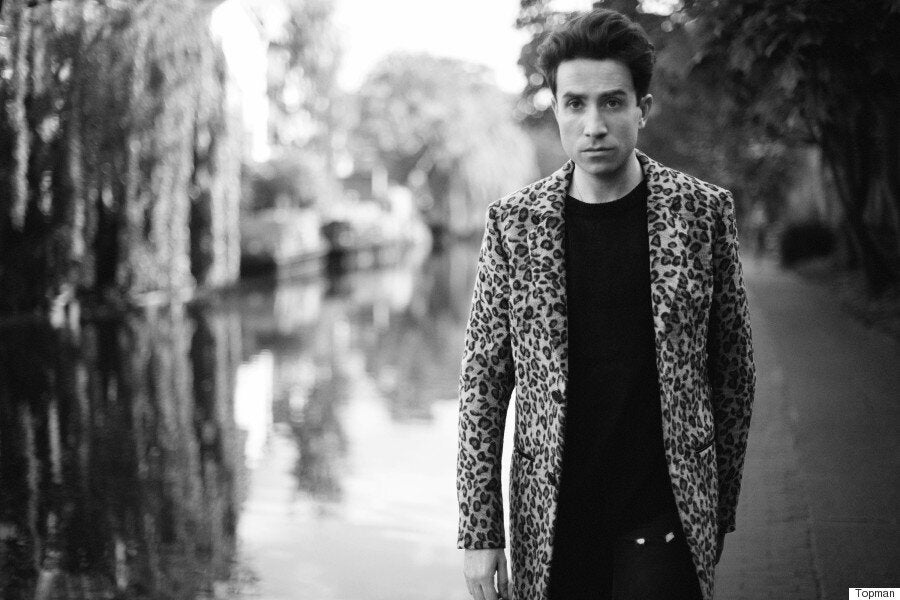 If there truly was a way to know what lies inside the mind of the radio presenter-turned-X-Factor judge, we'd all be taking notes. Who is Nick Grimshaw and how can we, too, captivate millions of people with our effortless British charm?
Aiming to help out is high street giant Topman, who've teamed up with Grimmy to launch his debut fashion collection, arriving in stores 14 October - so at least we can all dress like him.
According to the press release, the range "encapsulates his dream wardrobe", but on first look it's hard to picture who else could pull off the Nick Grimshaw look aside from Nick Grimshaw. And Harry Styles.
(Seriously though, they were actually pictured in it a few months ago.)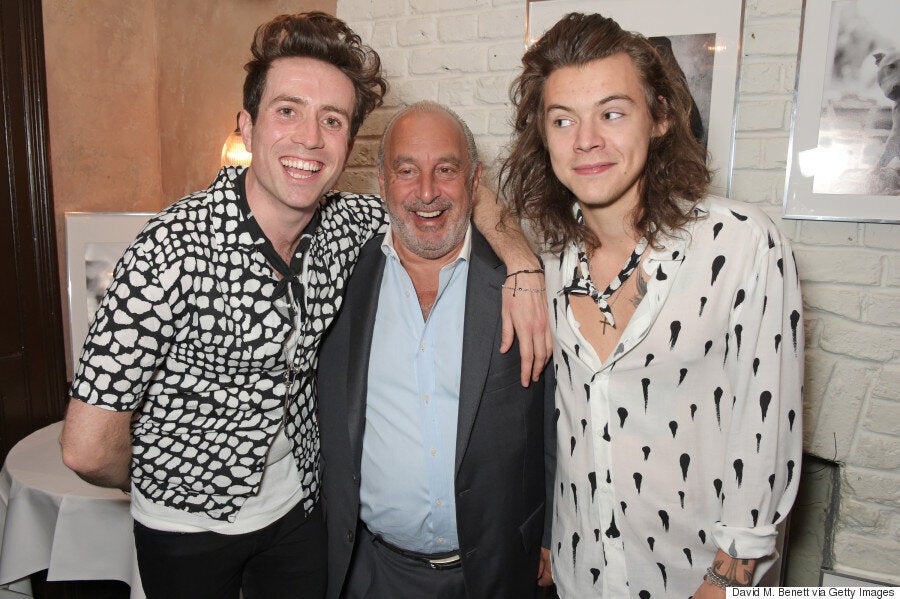 Nick Grimshaw and Harry Styles wearing the collection, with Topman owner Sir Phillip Green
"I've always loved clothes and I love these ones so much that I asked Topman to make them for me! They said yes - so here they are, hope you love them too!" Grimshaw said in the press release, using the word love so many times that you really do want to love the outfits too.
The collection comprises of flamboyant shirts, a lot of leopard print (Nick "loves" it), t-shirts dedicated to his dog Pig and 'puppy' tattoo, winter jackets, knits and neck ties.
Prices range from £15 for a neck scarf, £40 for a shirt and up to £200 for a fringed suede jacket.
But what would the average British man really make of the clothes? HuffPost UK Style writer Rosy Cherrington and social media editor Chris York went to find out...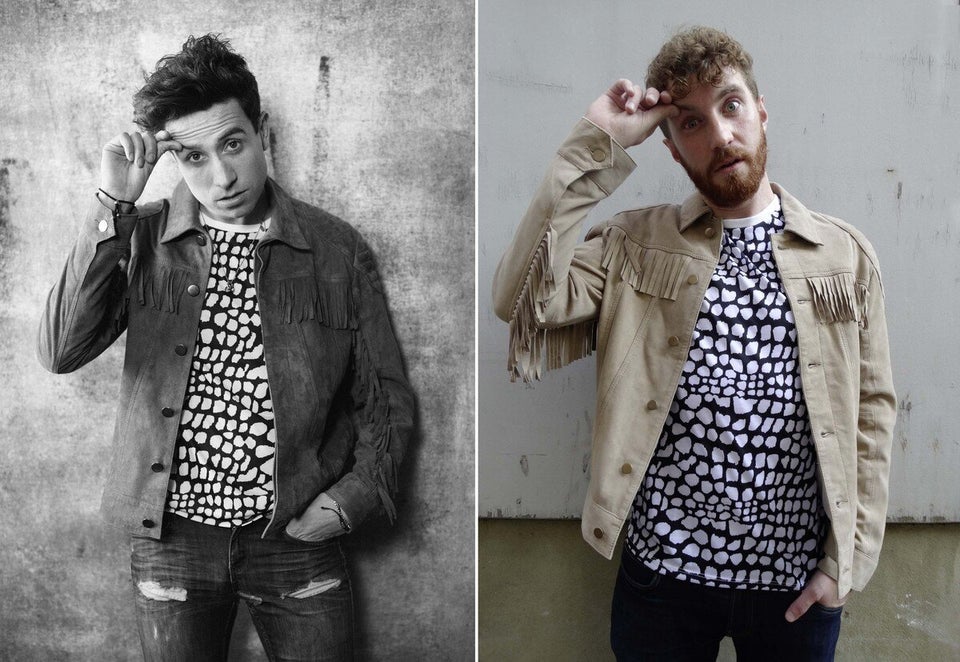 Nick Grimshaw Topman (list)
See the collection, as modelled by Nick, in full below: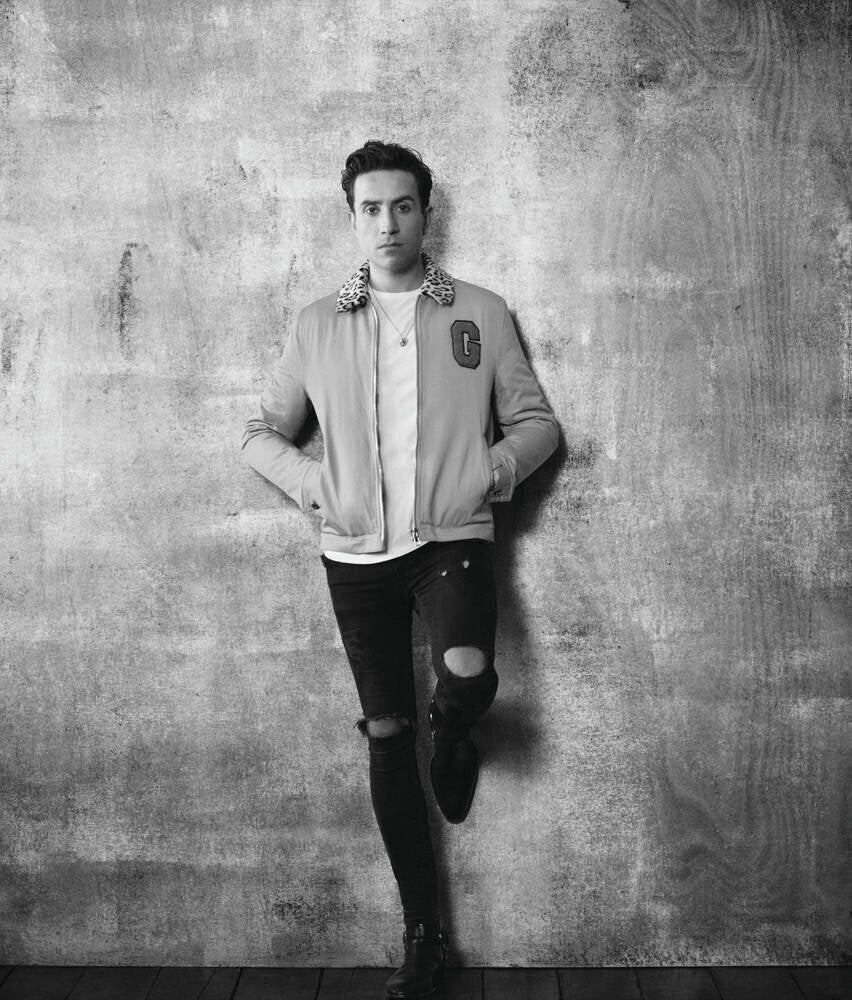 Nick Grimshaw for Topman
Related