The three words sure to inspire fear in any parent? Tidy. Up. Time.
Yes, having children is marvellous. Playing with them is even better. But the trail of destruction that's left behind after a crafts session or play date is maddening - especially when your adorable, delightful child, who was very capable of taking every single toy, puzzle piece, felt tip pen, Lego brick and sprinkle of glitter out of the toy cupboard, is now refusing to clean any of the mess away.
Fear not: there are plenty of ways to cut the mess and turn clean up into a fun activity. Don't believe it? Sneak into nursery 10 minutes early to see what joyful cleaning really looks like (and you'll get proof that your child is indeed capable of it).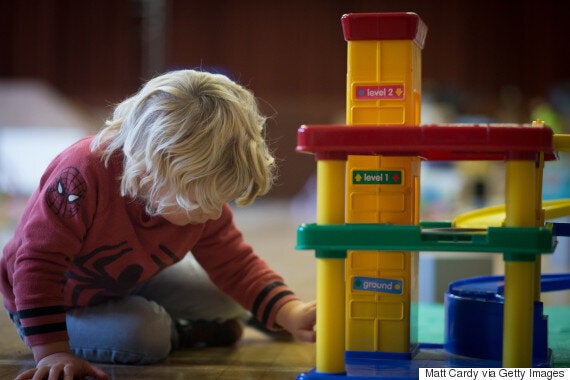 The secret to making clean up fun and easy starts when planning your child's room or playroom. Your toy storage decisions can help to create an atmosphere that lends itself to tidying up, according to professional organiser, Vicky Silverthorn, of You Need a Vicky.
"Keep it simple. Keep the whole process simple, keep the storage simple," advises Silverthorn.
"I've been to clients' homes where they've got 30 different labels and each box has its own picture - adults don't even manage to organise like that, let alone children."
She recommends investing in a cube storage system with basket storage units - these are ideal for toys that are big and chunky and ensure that clean-up is as easy as can be.
Bonus: "You can make them suit your house and work well with your style. The cubes can be from anywhere and as bright or as adult as you like to fit in with your home," Silverthorn explains.
"The most obvious thing to remember is to have big enough storage, otherwise everything is going to constantly look messy and overspill. You also want something that allows you to put the toys away and get your adult room back."
Practicality is key - make sure your children can reach their books and toys, otherwise it's ridiculous to expect them to tidy them up.
Silverthorn also recommends going through toys frequently and embracing a "less is more" mentality.
"Kids can find it overwhelming, and if they find the amount of toys overwhelming, they will find putting them away overwhelming. As adults, it's our job to create the right space, the right amount of toys and the right method to tidy them away.
"It helps them learn for the future - just like you eat with a knife and fork, you tidy up after you play with your toys. The simpler it is, the likelier they are to do it."
Her ultimate safety tip? Store heavy items on lower shelves and make sure you fix children's cabinets to walls to avoid any accidents.
If you're looking to make tidying up the best part of the day, turn it into a game: give kids a reward sticker if they can tidy up quicker than you, blast your favourite songs for an impromptu clean-up dance party or let tidy-time become an opportunity for your little one to put on their best fancy dress costume and escape into an imaginary world, where princesses clean up after themselves and don't need any magic to help.
After all, if you convince yourself tidying up is fun, then your kids will believe it, too.
"Rather than expressing to them that tidying up is a chore - I'm sure they'll get it, eventually, but they feed off us - use a positive voice and never connect tidying up with it being a chore," recommends Silverthorn.
For fabulous mess-free toys and genius ideas to cut mess and make tidying fun, click through the slideshow below.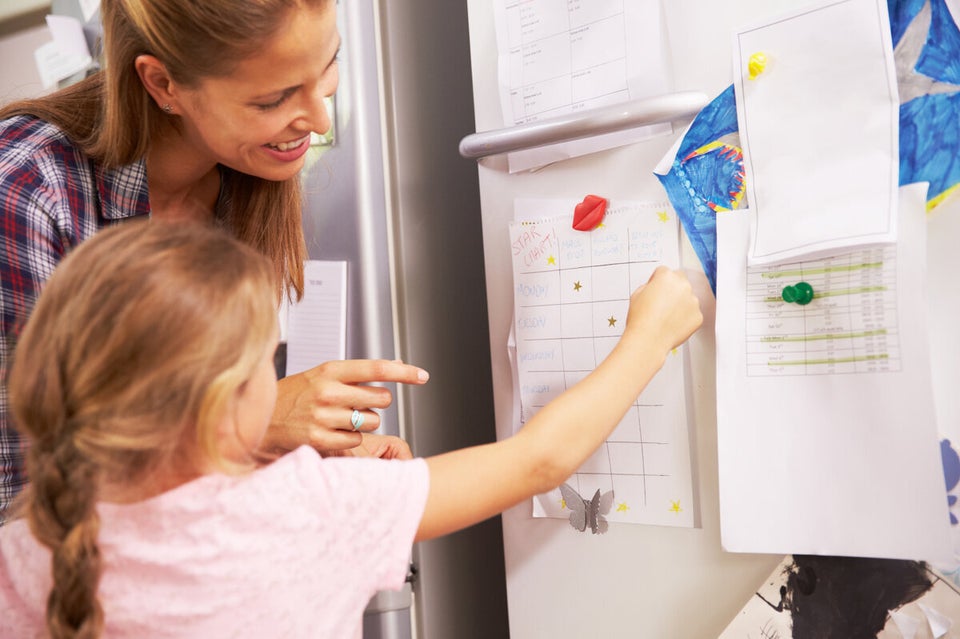 Turn Clean Up Into Play - Genius Ideas To Cut Mess