Rita Ora has survived the horrors of the 'X Factor' Six Chair Challenge, and now has just six girls left in the competition.
In Saturday's (4 October) show, there were tears aplenty as she managed to whittle her 16 girls down to just six, ahead of the next stage of the Judges' Houses.
Remaining in Rita's category are Kiera Weathers, Louisa Johnson, Monica Michael, Lauren Murray, Chloe Paige and Havva Rebke.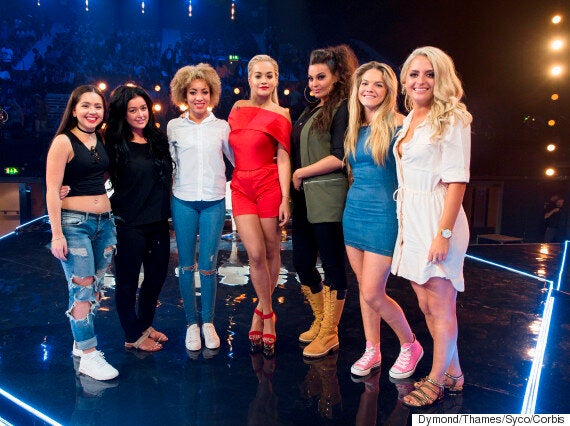 Kiera's performance was particularly emotional, as she gave a rendition of 'I Will Always Love You', in memory of her late mum, tearing up as she belted out her last note.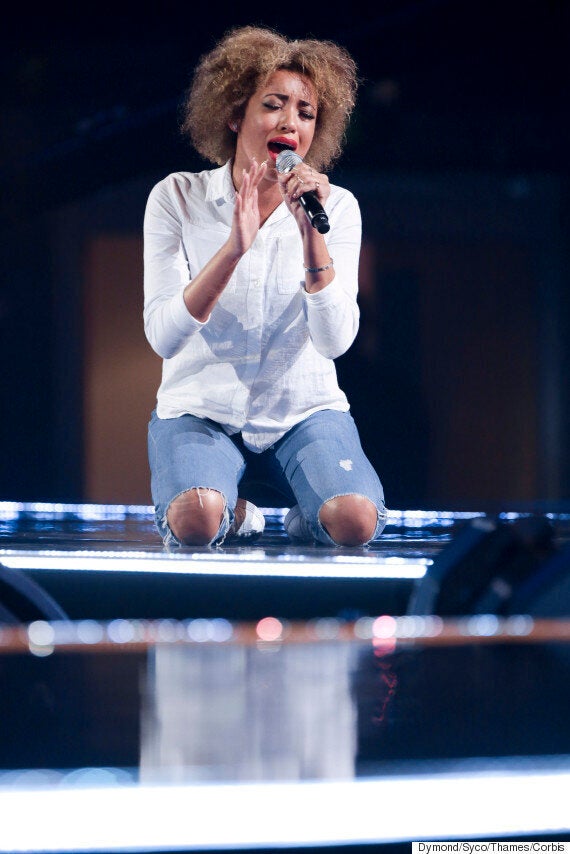 Kiera Weathers drops to her knees during her performance
Monica was also visibly relieved to finally get a seat, after being axed by Cheryl Fernandez-Versini at last year's Six Chair Challenge, when her performance of Olly Murs' hit 'Troublemaker' failed to impress.
This time around, though, she came out all guns blazing, giving her stirring take on 'What Is Love', from the 'Empire' soundtrack, which had Cheryl asking: "Why didn't you do that last year?"
Rita then admitted she was pleased Monica wasn't put through last year, telling her: "...And now you're mine!"
Story continues after video...
Of course, there were a few dodgy moments, such as when Karen Mav and Sharon Rose were ditched from the category, prompting boos and chants of "take her back" from the enthusiastic studio audience.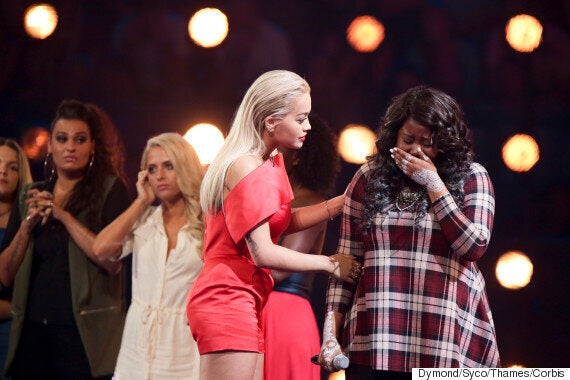 Rita Ora comforts Karen Mav
Later this month, Rita will then cut her category in half at judges' houses, with a bit of help from Meghan Trainor, as she puts three girls through to live shows, and sends the remaining three home from the competition.
'The X Factor' continues next weekend, for more Six Chair Challenge action from the rest of the judges.