Demi Lovato has given us all a lesson in body confidence, after proudly posing for a nude, un-retouched photo shoot for Vanity Fair.
The former 'X Factor USA' judge said she felt empowered by the set of pictures, which have not been altered using photoshop or filters.
"I thought there was something incredible about the idea of no makeup whatsoever, no clothes and no retouching," she said.
The 'Cool For The Summer' singer has previously suffered with body image issues in the past, having spent time in a rehab facility during a battle with bulimia in 2010, when she was also struggling with a self-harming disorder and abusing drugs.
"I would have never thought that I would have ever got to a place in my life where I would feel comfortable doing that," she said.
"It's empowering me and it shows other women that you can get to a place where you can overcome the obstacles of body image issues and you can feel comfortable and confident in your skin."
Opening up about her struggles further, Demi continued: "I basically went from hating every single inch of my body to working on myself and trying to figure out ways to love myself and love the skin that I'm in," she continued.
"I learned after working very hard on my spirituality and my soul and my body, I learned that you can get to a place where you love the skin that you're in and I'm excited to share that with the world."
In December last year, Demi revealed that she almost ended up back in rehab when signs of her eating disorder began to reemerge, and credited her longtime boyfriend, Wilmer Valderrama, for saving her.
"It's been difficult," she told Fitness magazine. "I almost went back to rehab for my eating disorder last summer.
"I was obsessing over food and terrified of it at the same time. Wilmer noticed and called me out on it, which was a relief."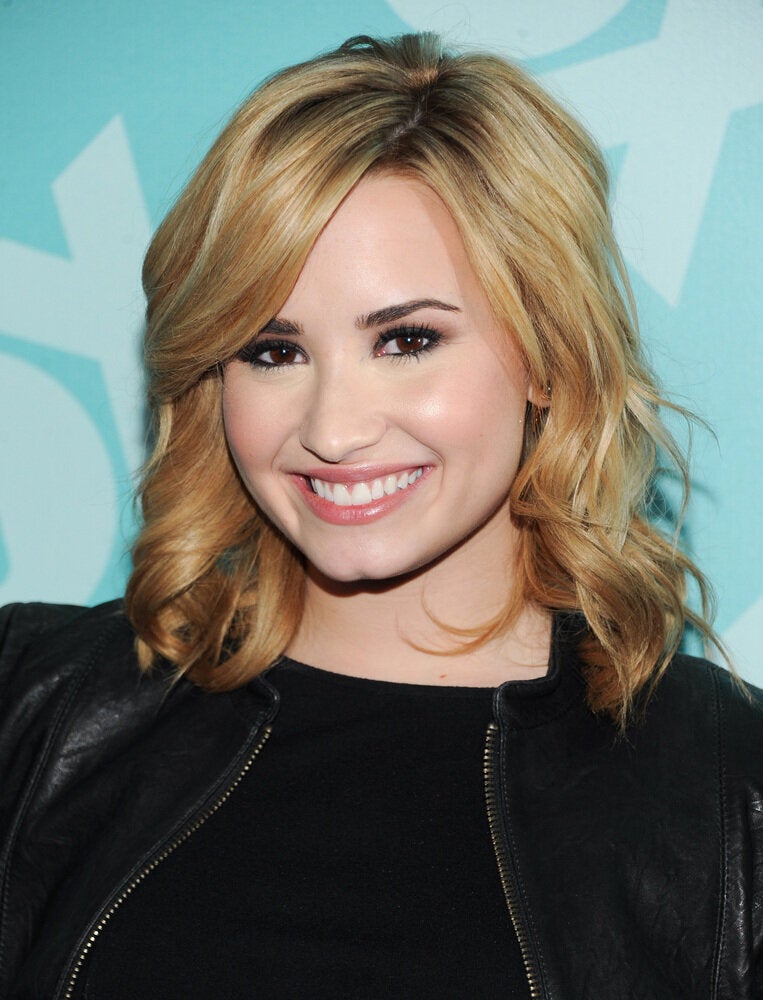 Demi Lovato