Marc Jacobs set the bar for extravagant shows at Paris Fashion Week in 2012 when he unveiled a steam train as part of the show. But three years later, after unveiling his latest masterpiece, Karl Lagerfeld seems to say: "Dahling, steam travel is so last century - Chanel Airlines is the only way to travel."
The designer created an entire airport along with check-in desks, air stewards and a departure board. Needless to say, an experience with Chanel Airlines is as far removed from the usual feral atmosphere associated with airports.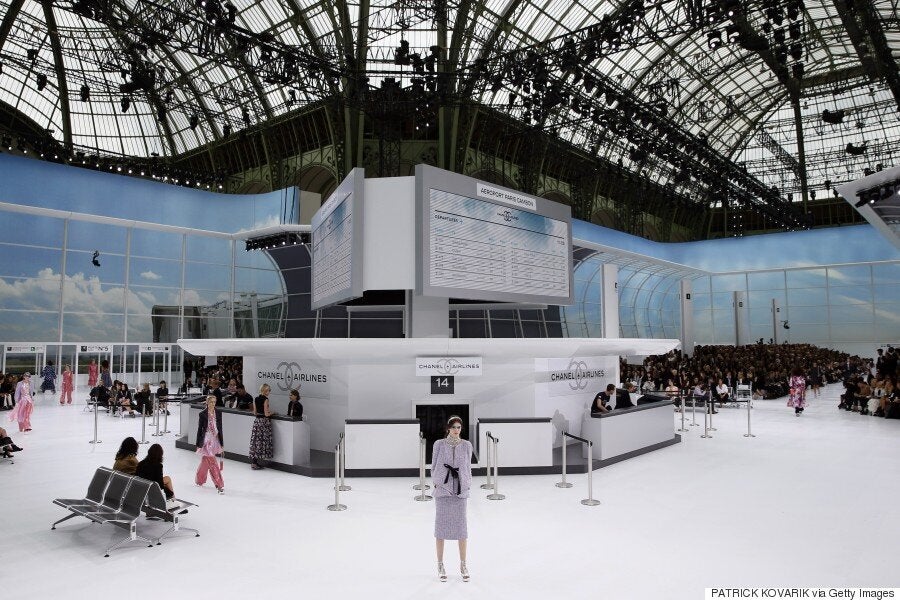 Clearly Karl wanted to take us on a journey. And boy, did it live up to expectations.
Invites were, of course, meticulously designed boarding passes. Lily-Rose Depp and mother Vanessa Paradis were in attendance, as well as Anna Wintour and Maria Sharapova while momager Kris Jenner tweeted her excitement ahead of the event.
Chanel teased us in anticipation of the event in a series of tweets:
Make-up was kept to frosted eyeshadow and nude lips, while those heavy chainmail necklaces will be replicated on the high street in no time. And perspex shoes? Yes, that's a thing.
Here's a look at the actual show - Easyjet it ain't...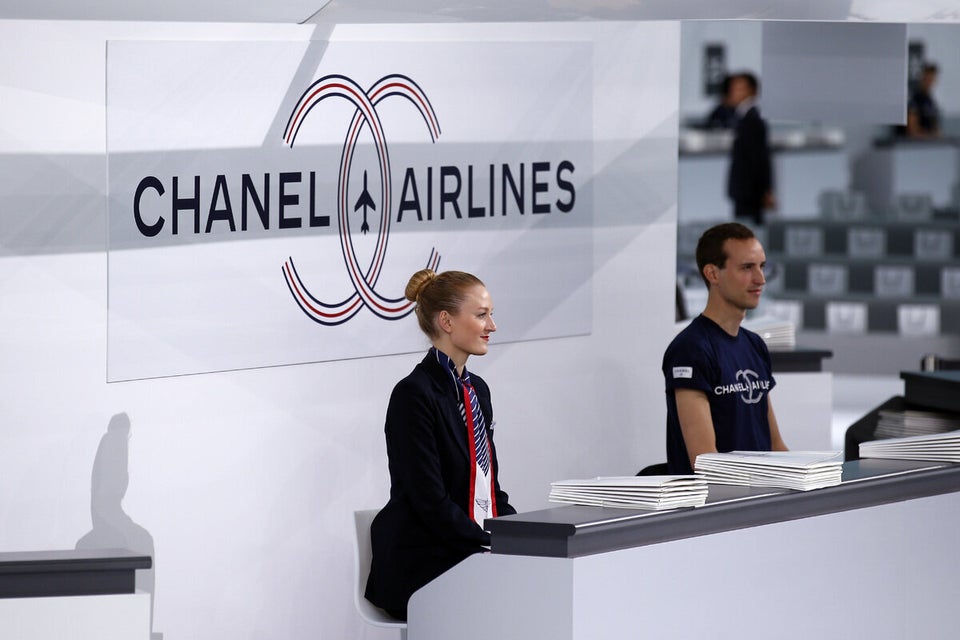 Chanel Paris Fashion Week SS2016 Incredible Airport Shoot