We've always thought Taylor Swift's lyrics were dramatic enough for their very own soap opera, and clearly James Corden had the same idea.
In a new sketch, aired on 'The Late, Late Show', he and Julianne Moore teamed up to act out some of Taylor's more theatrical lines, from songs including 'Love Story' and 'Blank Space'.
The resulting performance is so theatrical that it makes Joan Collins in 'Dynasty' look like someone mumbling their shopping list down the phone to someone.
READ MORE:
For the special Swift-ified soap opera, Julianne Moore plays Juliette Moore while James Corden reinvents himself as the imaginatively-named lothario James Cordone. Fancy.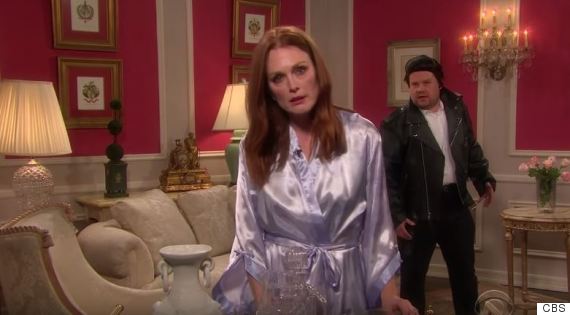 Julianne and James play Juliette Moore and James Cordone
As James and Juliette throw lines like "I love you and I swear I'm gonna change", "darling I'm a nightmare, dressed like a daydream" and, of course, "I knew you were trouble when you walked in" at each other, John Stamos then arrives to inject yet more drama.
Watch the video below to see the clip in full, and see if you spot the moment Julianne also manages to throw an Adele song into the mix:
Julianne is just the latest in a long line of A-listers who've paid James a visit on 'The Late, Late Show', and Matt Damon appeared in an impressive sketch last week, where the pair whizzed through his entire filmography in just eight minutes.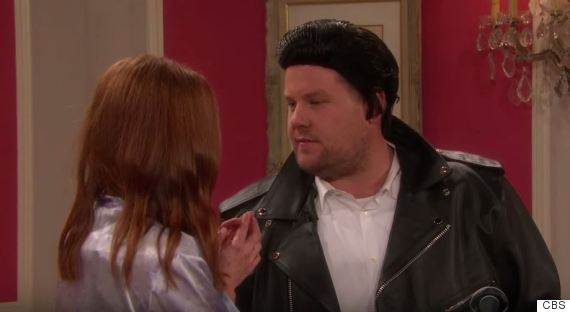 Good wig
Away from the show, James is one of the stars about to appear on Kylie Minogue's forthcoming 'Kylie Christmas' album, alongside Iggy Pop, Dannii Minogue and a posthumous appearance from Frank Sinatra.
LIKE US ON FACEBOOK | FOLLOW US ON TWITTER