One in five children will experience physical or sexual violence before the age of eighteen.
This startling statistic is something that's prompting guys across the globe to paint their nails from 1-15 October in order to raise awareness of, and help end, violence against children.
The Polished Man campaign, which encourages men to paint a single fingernail to raise awareness of child abuse, was set up by Elliot Costello.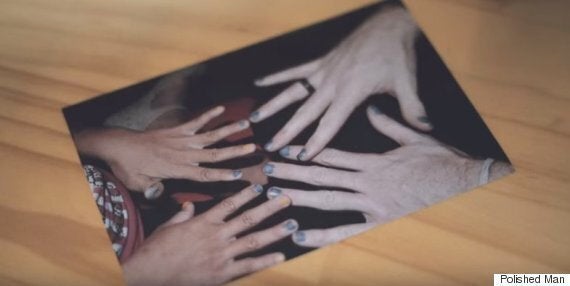 Thea painted hers and Costello's nails blue, which inspired the campaign
Costello was inspired to launch the movement after meeting a young girl at Hagar International in Cambodia who had been sexually and physically assaulted.
Due to the language barrier, Costello couldn't communicate with the girl, called Thea, but they could play games.
At the end of the evening, Thea drew a heart on Costello's palm and painted all his fingernails blue.
The following day, he learned of how Thea came to be in Hagar's care.
When she was eight, her father, the family's sole provider, passed away, and her mother sent Thea to an orphanage, hoping to give her safe refuge. It was there that Thea was physically and sexual assaulted by the orphanage's director on a daily basis for two years.
Costello found the polish Thea had painted onto his nails made him feel a little uncomfortable at first, but he soon came to realise it created the perfect opportunity to talk about ending violence against children.
Last year, the Polished Man campaign reached 58 million people and raised $250,000. This year, they hope to extend the message further.
"We believe that men all over the world have a leading role to play in ensuring children feel safe and reach their full potential," said Costello.
Here are just some of the guys taking part...
Paint your fingernail and take a picture with the hashtag #PolishedMan. Donate at www.polishedman.com.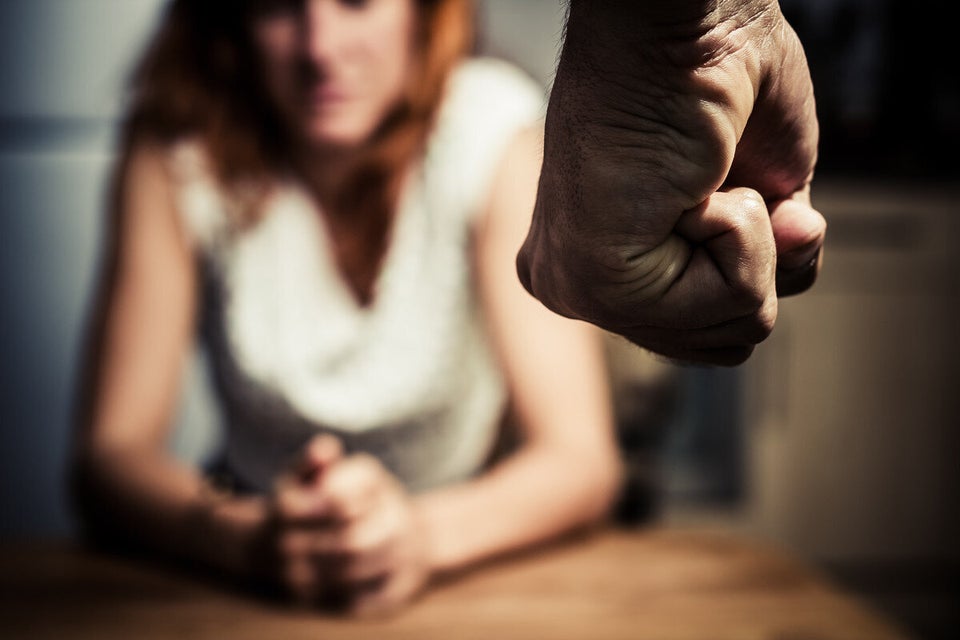 30 Shocking Domestic Violence Statistics