On a recent trip to the UK, Pharrell Williams attended a press conference for his children's book 'Happy'.
But this turned out be quite an unusual event, as Pharrell was asked questions by a bunch of school children, that probably weren't the usual kind of queries he received.
And the first question by a young boy was obviously from someone with something else on his mind...
WATCH Pharrell charm his young audience above.
Introduced by presenter and friend Jameela Jamil, Pharrell told the schoolchildren:
"Honestly, I have to say there's no greater way that this could have ever happened because the book is for you. You and your friends and it's an iteration of the song I had a couple of years back but I think more than anything else having it in book form allows you guys to really get the worth of the lyrics. So thank you."
Penguin Random House Children's will publish Pharrell's first book, HAPPY! - a picture book featuring photographs of children across cultures celebrating what it means to be happy, inspired by the words of his best-loved song.
In 2014, the Oscar-nominated song became the UK's most downloaded track. It has had 630 million views on YouTube and has sold 12 million copies worldwide, becoming one of the world's bestselling singles.
Happy is released on 8 October through Penguin Random House Children's and is available to buy from Amazon - click here.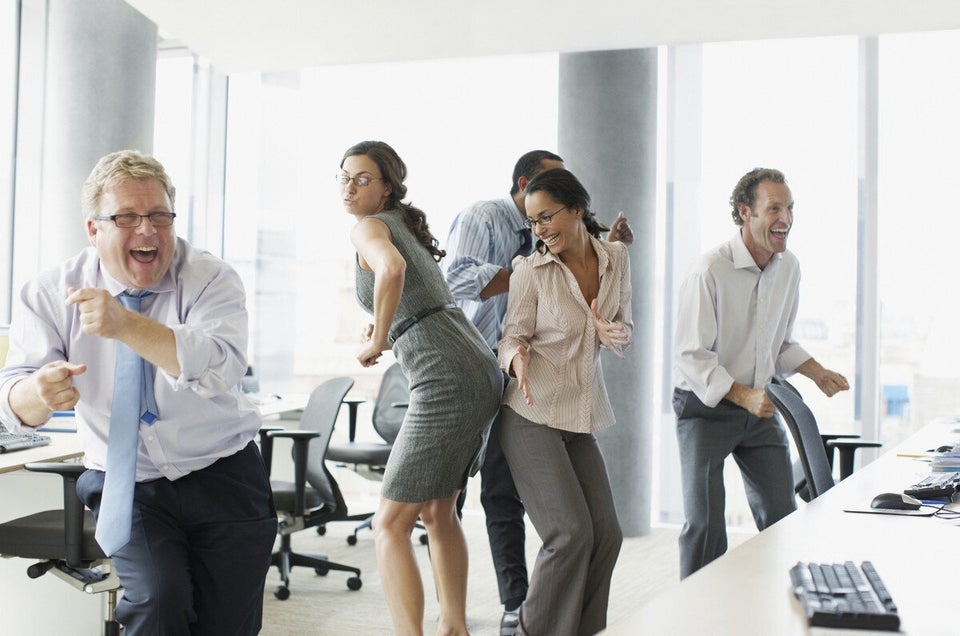 12 Tips For Happiness in 2015
Popular in the Community