If traffic jams ever went head to head in a contest, China would win convincingly.
Drone footage showed off an insane number of cars at standstill on the Beijing-Hong Kong-Macau Expressway.
The 50-lane motorway ground to a halt as approximately 750 million people finished celebrating the nation's week-long holiday.
The celebrations kicked off on 1 October which is when the People's Republic of China celebrates National Day.
A new checkpoint on the motorway reportedly caused the horrific queues.
However, regardless of the cause we salute you holidaymakers as you have finally made us shut up about our very timid Bank holiday woes.
Images via ChinaFotoPress via Getty Images.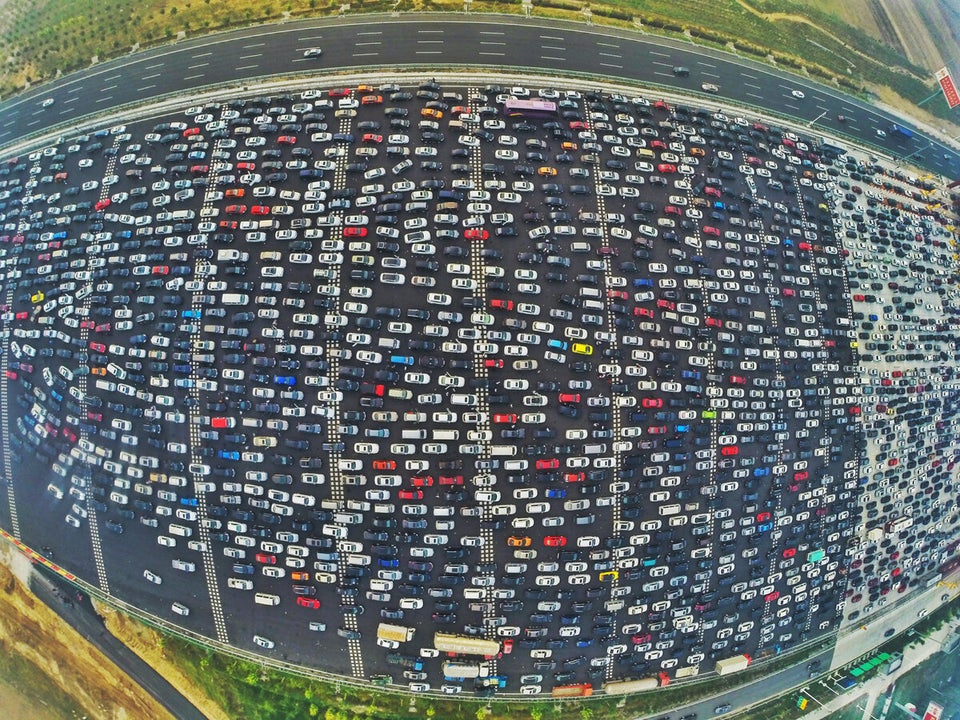 Tourism Peak During China's National Day Holiday
Popular in the Community