In the latest in our WISE WORDS interview series - where stars from a whole range of fields share the important life lessons they've learned along the way - we're posing some of the big questions to Donal MacIntyre.
A veteran presenter, investigator and criminologist who's never been scared to put himself undercover for a story, Donal returns to our screens on Sunday evening in 'Unsolved', a series of the most notorious and intriguing unsolved cases in the UK and Ireland, with Donal exploring how these cases have never been closed, and yet never successfully brought about convictions.
"There is a sense of being on a crusade," Donal tells HuffPostUK. "Sometimes we don't solve the cases, but we do elevate them, bring cold cases into a modern media timeframe and bring them the oxygen of publicity.
"The families can be terrified of challenging the police, but we're not. Police force don't want to be reminded of their failings, but our job is to help the families ask the right questions, and make sure the police are accountable, to be doing their best to ensure justice is done."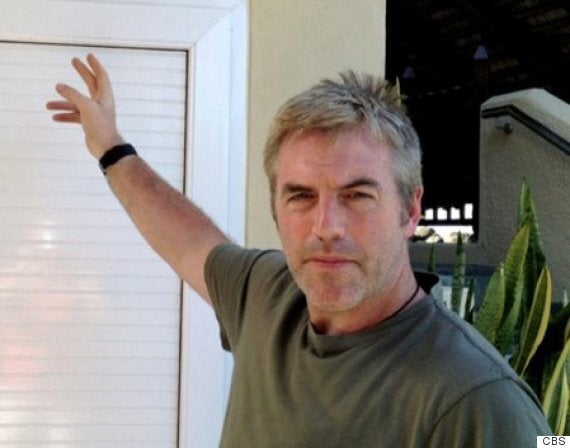 Donal McIntyre wants to give old unsolved cases the fresh oxygen of publicity and bring justice to victims' families
To mark his return to TV, Donal shares with us his tips for detoxing, what helps give him perspective and the novel circumstances that led to the best bit of advice he's ever been given...
What do you do to switch off from the world?
The quickest way to rest, relax and even fall asleep is when I read books to my two-year-old son. I fall asleep, and he stays awake and says, you just stay there.
How do you deal with negativity?
Try and remove it. I've always tried to be unfeasibly optimistic, and that certainly gets you through most of it. Some challenges I've taken on for TV before, you get on, not necessarily just a wing and a prayer, but not dwelling on the negatives.
When and where are you happiest?
I'm very happy being silly with my kids, 13, 8 and 3. They don't remember if Daddy won an award, but they remember Daddy being silly.
What's the best piece of advice you've ever been given?
Mind the rhubarb. It was a great tip I was given when I was parking in a guest space in Galway when I was on a canoeing trip. I've never forgotten it, and I've always tried to follow it.
What has been the hardest lesson you've learned?
The hardest lesson is to learn to forget those bad lessons. Tactical amnesia.
What would you tell your 13-year-old self?
I persuaded my school when I was 13, to give me the entire month of December to go turkey-plucking. So, if you get the chance to go turkey-plucking, by all means, do. At that time, the spoils were worth 60 pence for a turkey, 80 pence for a cock. If you're bunking off school, you can be forgiven if it's worthwhile.
What 3 things are at the top of your bucket list?
Swim the channel; Devizes Westminster canoe race; more mountain biking.
What do you think happens when we die?
I'm not sure. My mate went into cardiac arrest because he broke a rib on a ski slope, and was overdosed on painkillers. He saw the machine and said either that heart monitor is not working or I'm dead. He survived, but because he'd technically gone under, he demanded a wake. I don't really mind, as long as there is a wake, a celebration.
When do you feel a sense that we live in the presence of something bigger than ourselves?
There was a meteor shower, during crocodile hunting with a tribe in Papua New Guinea. We laid back on the boats, the river was beautifully still and you could see the Southern Cross and it was absolutely clear, no light pollution, it was stunning and amazing.
And then with the kids on the trampoline two or three months ago, another meteor shower. Celestial fireworks.
What do you try to bring to your relationships?
My failures are more significant than my successes, but in a word, warmth.
The kids. From being silly, being held in check, being dismissed as a dinosaur by a 13-year-old to being worshipped by the 3-year-old, the truth lies somewhere in between.
What was the last good deed or act of kindness you received?
I genuinely believe that you reap what you so. I'm always surprised by how willing people are to look after me, or do me a favour.
I'm the beneficiary of so many, I'm very grateful. If I see a car broken down on the road, I will always try, because I remember how many people have tried to push my jalopy over the years. Even if they don't need help, it's so nice to check. Just the offer is kindness enough.
Donal MacIntyre: Unsolved, Sunday 10pm from 11 October on CBS Reality.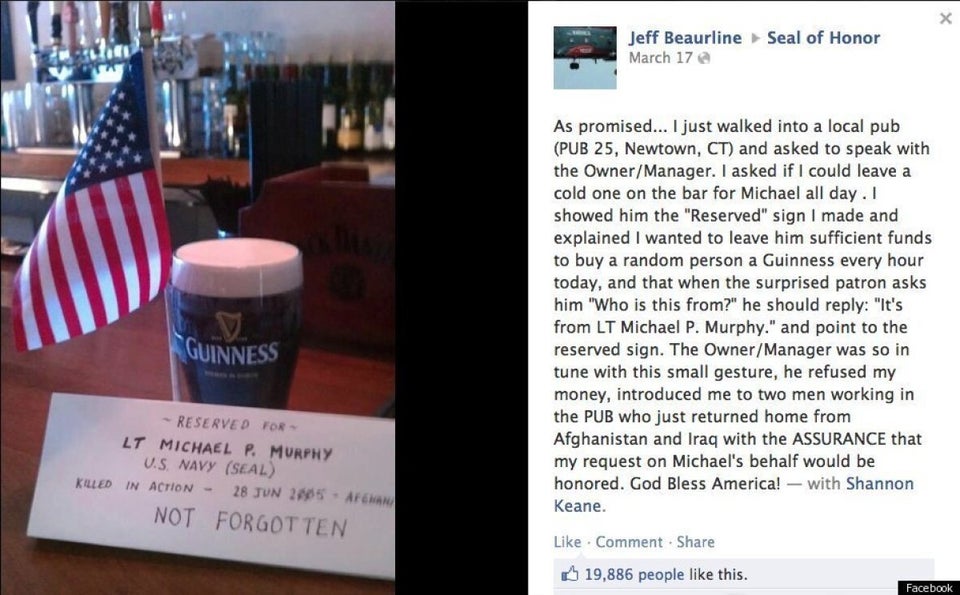 Random Acts Of Kindness
Popular in the Community