When she was just 28 years old, Dana Donofree underwent a double mastectomy which left her feeling "awkward" and "unfinished".
Her underwear drawer became a museum for the pretty lingerie she no longer wore. Her scars left her feeling unsexy.
But five years on, the breast cancer survivor's life has turned upside down after she launched her own mastectomy lingerie label, AnaOno Intimates, and had three stunning tattoos inked onto her body which now cover her scars.
Drawing on her own experience with post-mastectomy underwear, Donofree designed a lingerie range where all shapes, sizes and surgeries are taken into account, "from bilateral to unilateral to FLAP surgery to enhancement".
"We encounter many challenges during breast cancer treatment – our underwear drawer shouldn't be one of them," she says.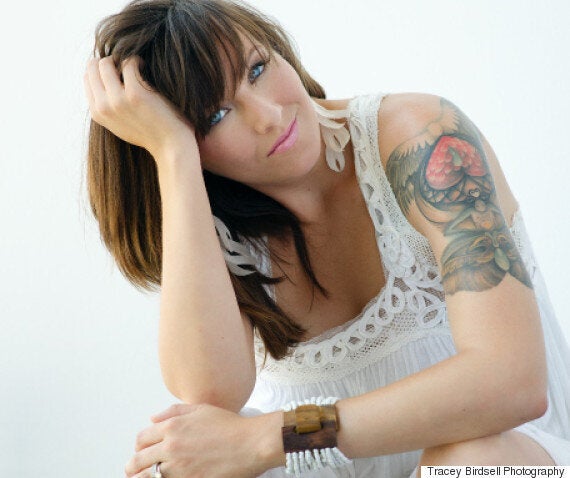 Treatment involved a bilateral mastectomy, reconstructive surgery and chemotherapy.
This, Donofree says, left her feeling like a "torn-up Barbie doll who had had her hair burned off, makeup stripped and breasts cut off".
"Looking at myself in the mirror was difficult following my mastectomy," she tells HuffPost UK Lifestyle. "It was also one of those things where I couldn't look away. I would stare at myself.
"While I was somewhat fascinated by marvels of modern medicine building me a new set of boobs, at the same time I didn't feel like myself at all.
"I knew I was going to feel awkward while I was living in this odd transition, pumping up my body every day to prep for new breasts. But I really thought it was all going to be okay once I got the implants.
"I hung on to that notion. But I didn't feel better once they were in. I still felt unfinished."
The lingerie designer, who is now 33, decided not to undergo nipple reconstruction or nipple tattoos following surgery.
Instead, she had three empowering tattoos inked onto her body, which have helped boost her confidence and transform her life.
The stunning tattoos include a cherry blossom tree across her chest, wings on her back and a lotus flower on the underside of her left arm.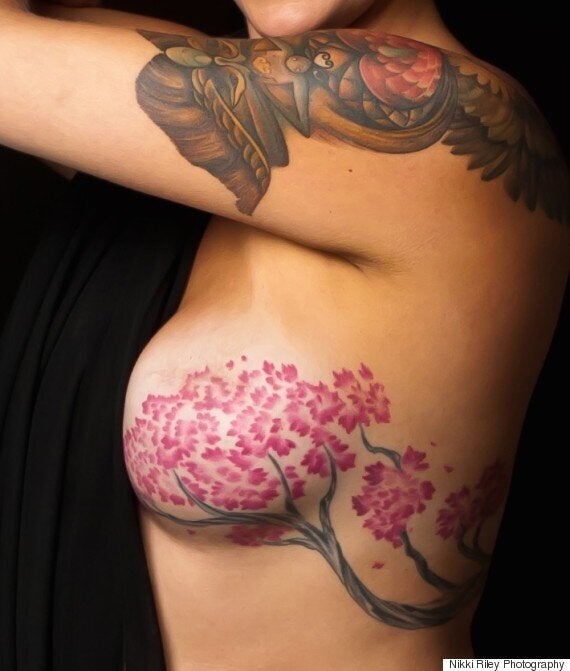 Dana Donofree's mastectomy tattoo
"I didn't really start to feel whole again until after my first mastectomy tattoo session," she says.
"I wanted to look in the mirror every morning and see something I liked, something finished that I had control over. I didn't want to see the scars and the faux nipple tattoo wasn't the right fit for me."
She soon realised that if a person could tattoo a nipple onto her reconstructed breast, they could tattoo something else there too.
"Almost immediately, the cherry blossom tree came to mind," she explains. "It represents beauty and the fragility of life. It was perfect.
"Now I look at myself in the mirror and I am reminded about my true self, my choice of self expression and that I was able to do something that made me feel good, no matter what other people thought."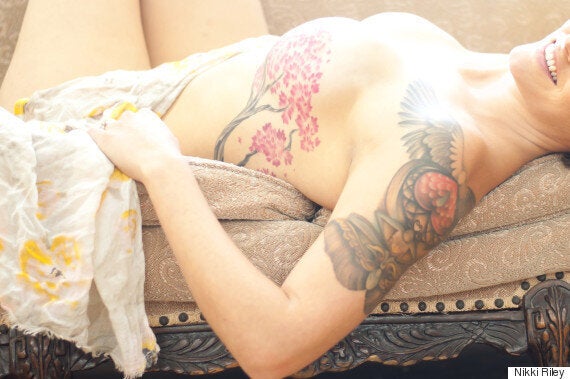 Dana Donofree's mastectomy tattoo
Even after having the beautiful tattoos, Donofree was still disconcerted by the fact she couldn't find any bras that would fit her properly.
"I was having an impossible time finding anything other than a sports bra to fit me. And I wasn't alone," she says.
"I had this conversation with so many other survivors and found they, too, had experienced what I had. They agreed there was a lack of options that were pretty and made us feel sexy."
At the time, Donofree - a fashion graduate who spent years working for intimates labels - was left wondering how many other women were in her position.
She had a lightbulb moment.
"I thought, 'I have the experience in fashion and start-up lines, and I am crazy enough to do this'. I had to give it a shot. I had to try to make something."
AnaOno Intimates was born. The collection comprises comfortable and supportive bras with matching briefs made from either jersey or lace.
Prices range between $32 - $58 (roughly £20 - £40).
"I launched a lingerie line to help us feel beautiful and confident again," says Donofree.
"I got my lacy bras back."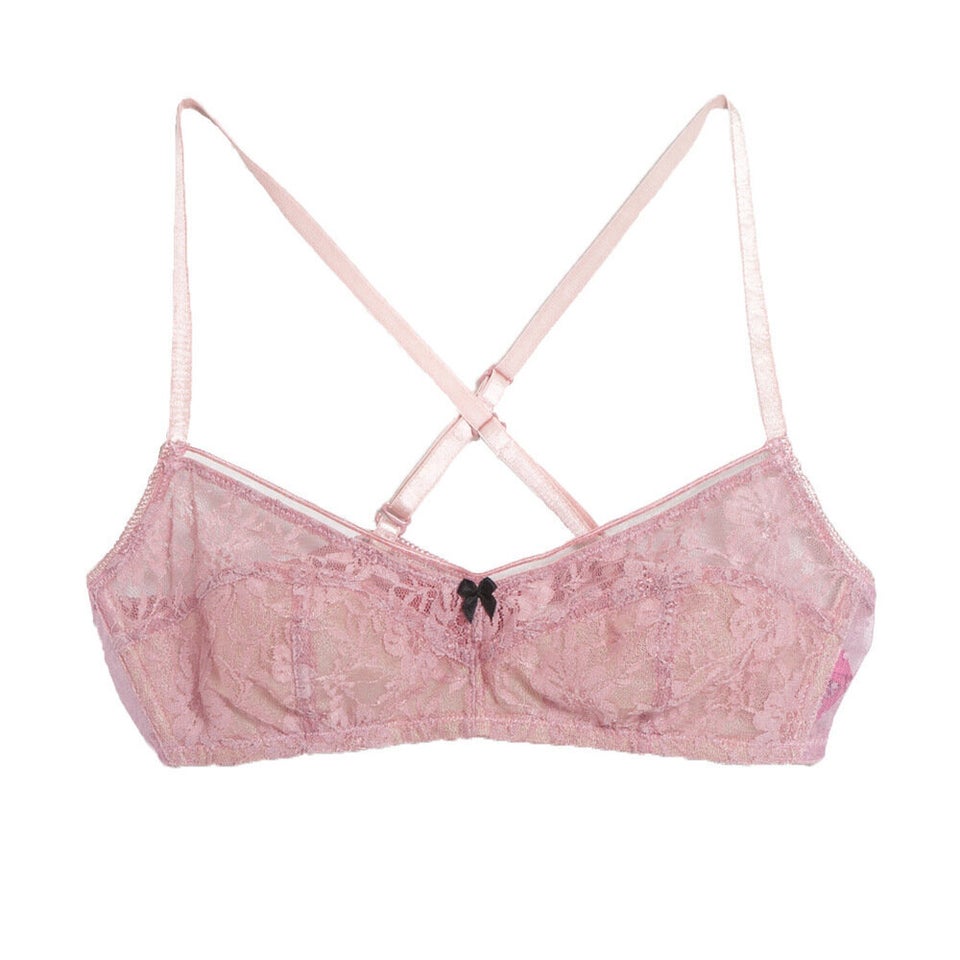 Mastectomy Lingerie AnaOno
Related