Oh dear, this last series of 'Downton Abbey' is quite ably vindicating writer Julian Fellowes' decision to leave before he was pushed. A few decent plot lines - the Carsons' transition to married life, Barrow's unease, Baxter's murky past catching up with her again - keep being swallowed up by interminable nods to those times, they are a-changing, while that hospital is surely going to be turned into flats long before those sparring women put down their handbags…
And yes, we did notice Robert have another twinge, and for once it wasn't because of his too-tight tux. Hope that local hospital has got the benefit of nationalised state-funded resources by the time they wheel him in…
"She says it's just to see us, but I'm sure she wants to get stuck into the row about the hospital."
If she does, Edith, Aunt Rosamund must surely be the only one…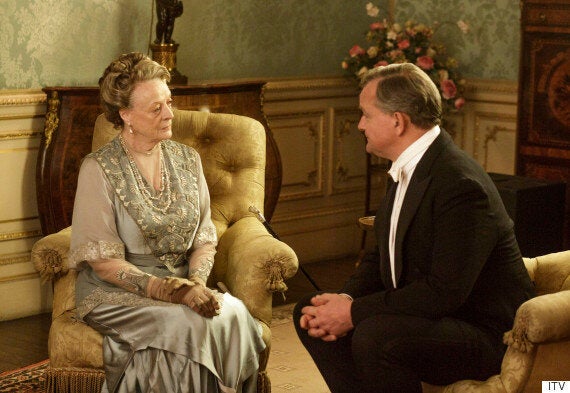 Robert Crawley has had another twinge - should we worry? Four episodes to go...
Angelic Anna shows her other side when it turns out the only copper in the county has for once come to see someone else with a murky past.
"We could've managed something a little better than Scarborough."
You really are all heart, Lady Mary.
"All that's needed for evil to triumph is for good men to do nothing."
Molesley's wisdom and learning once again begs the question, WHY is he of all people stuck downstairs?
"They're too heavy for Anna to lift."
Thoughtful Lady Mary, making sure Bates does a double journey with the cases, because, goodness knows, there's no one else in the room that could pick up a handle.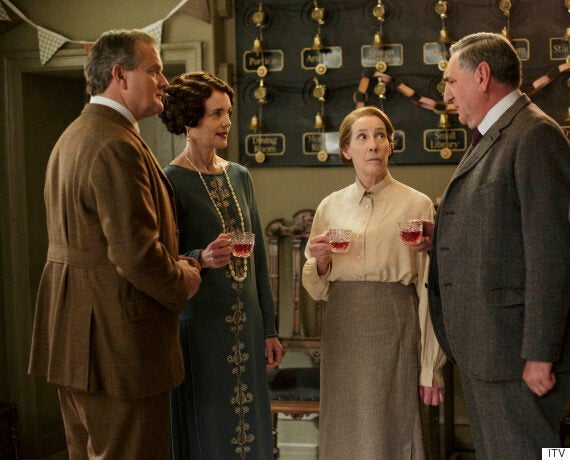 The beginning of married life for Mr and Mrs Carson, having returned from... Scarborough?
"Are you here to help or hinder?"
Oh god, now the dowager's called in reinforcements. Will the last episode of this fine series surely not be the drum-roll moment when we discover whether the local hospital is to have state-controlled authorities? Even with the Dowager's passionate conservative (small C?) manifesto, this can't be the biggest story we have to look forward to? Come on!!!
"I like the sound of him… self-made, clever, successful."
All the qualities you'd want in a new face at the dinner table.
"You couldn't be harder on those potatoes if you wanted them to confess to spying."
A proverb that strangely failed to make it out of Mrs Patmore's kitchen and into common parlance
"What sort of Talbot is he? A Shrewsbury, but nowhere near the earldom."
This is a strange combination of nouns and articles, but somehow this shameless snobbery is more bearable than Edith's new idea for her magazine., a women editor. She doesn't really, she just hadn't mentioned her hobby horse for nearly a whole episode.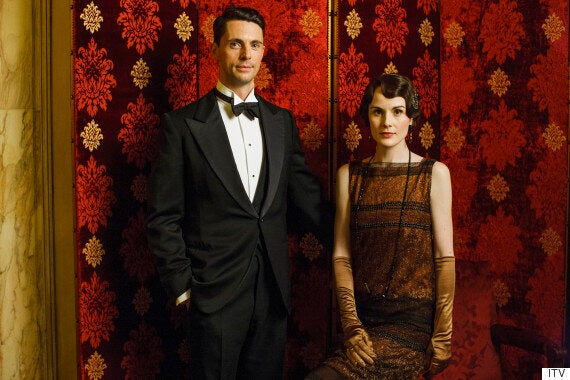 Mary gives a new suitor short shrift, but has a good time watching him try...
"Mary needs more than a handsome smile and a hand on the gearstick."
As when Margaret Thatcher told us everyone needs a Willy, it's impossible to tell if the Dowager knows how naughty she's being.
"Would it be terribly common if I gave you my card?" "Fairly common."
I dislike both of these people very much.
Things are NOT looking good for Robert, especially after all that talk of dear, departed Sybil at the dinner table.
"I knew I'd seen your face."
Some nimble footwork by Lady Mary, somehow making it visitor Gwen Harding's fault that none of them upstairs even recognised one of their own household.
"You worked here for two years, and we never spoke to you. We're the ones in the wrong."
That's more like it. Give that woman a magazine.
"Something medical, I'm not in any danger. I'll be back in a day or two."
And with that Mary turned on her heel and left, safe in the knowledge that she was leaving behind a bunch of people less than curious, ie just as self-obsessed as her.
"I'd like to take this opportunity to settle the matter of Yew Tree Farm."
'Downton Abbey' continues on ITV.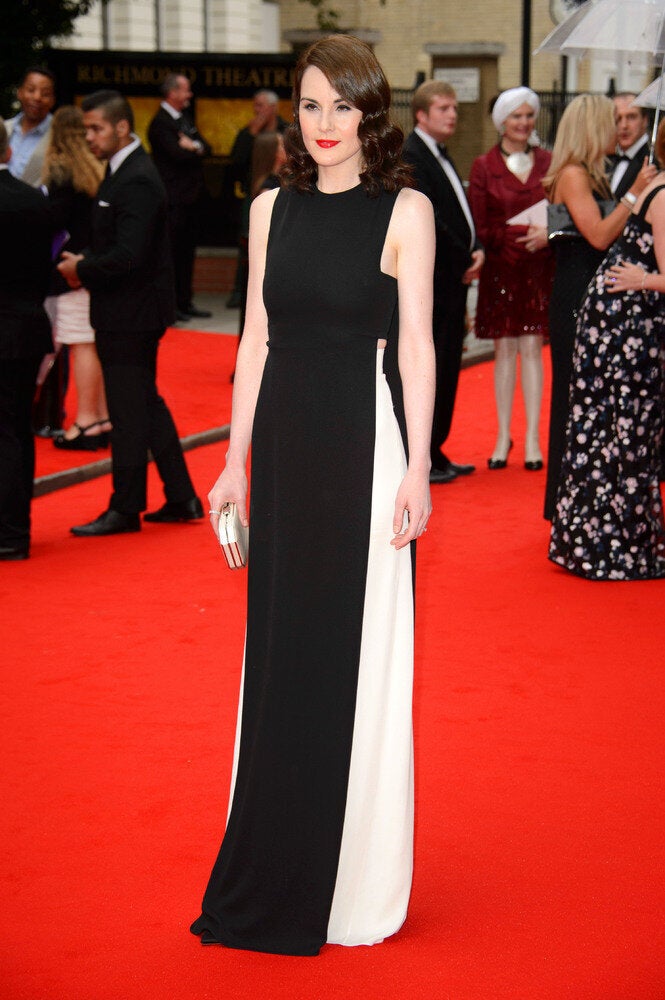 BAFTA Celebrates 'Downton Abbey'
Popular in the Community