'EastEnders' actress Lisa Hammond has opened up about the unwelcome comments she's received, from passers-by who are confused by her need for a wheelchair.
MORE 'EASTENDERS':
The actress suffers from a restricted growth condition and, while she often uses a wheelchair, she is not paralysed.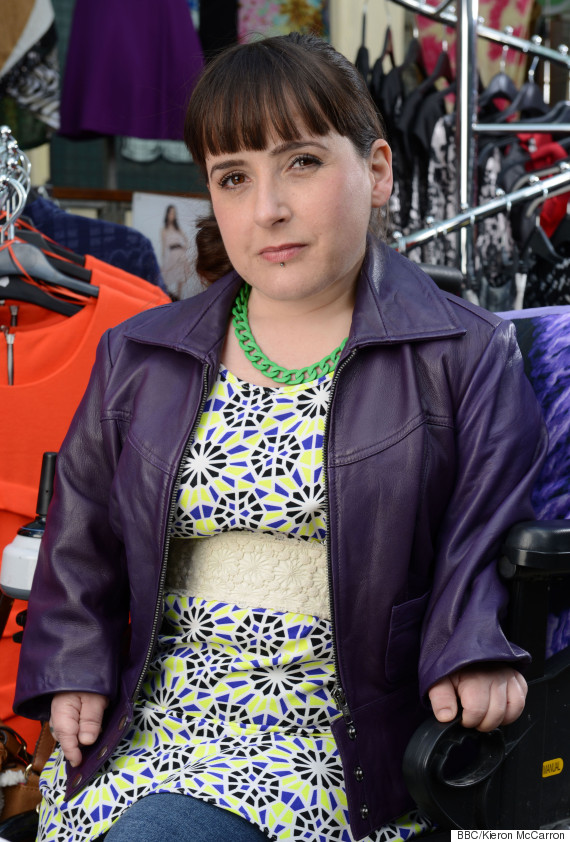 Lisa has starred in 'EastEnders' for over 12 months
Now, speaking to the Daily Star, she's revealed that people on the street have previously commented on her disability, telling the paper: "The main image of wheelchair users is that of paralysis. So when I get out of my chair to do a scene on my feet, people don't like it.
"If I'm feeling good and want to walk in that scene, I will. But if I can't or pain levels are bad then I'll use my chair.
"I've been shouted at. I've had people say, 'Oi, why are you in a chair when you were walking on 'EastEnders' last night?'
"People always think I'm this feisty girl and I can hold my own but in those moments you just don't think of anything to say. It's shock and disbelief. I have to laugh it off."
Lisa has starred as Donna since mid-2014, and she's currently at the centre of a romantic storyline.
Elsewhere in the Square, there's been plenty of drama and the Walford residents are still reeling from the news that Kathy Beale is actually alive.
LIKE US ON FACEBOOK | FOLLOW US ON TWITTER