At a time of austerity when big businesses are being judged for crossing the line, there's something heartening happening in the world of startups. An increasing number of new enterprises are emerging with a simple mission at their core: do something good.
These are ventures that know the 'make a fast buck' business plan is flawed, instead seeking new ways of succeeding in business after the financial crisis of the last decade exposed the problems with pure profit-maximisation. For forward-thinking startups, social enterprise is the way to go.
It's a win-win option, something Ivo Gormley from GoodGym describes as a 'double-smug feeling'. Your venture helps others, while you gain something for yourself. Crucially, this 'give and get' way of doing business attracts venture capitalists, with the trend of impact investing meaning those funding the project also benefit from the feelgood factor, not to mention strengthening their reputation by promoting socially responsible business.
According to Social Enterprise UK, startups with a conscience are seeing their revenues rise, expanding into new markets and proving to be sustainable all across the board.
Take a look at these startups doing things differently.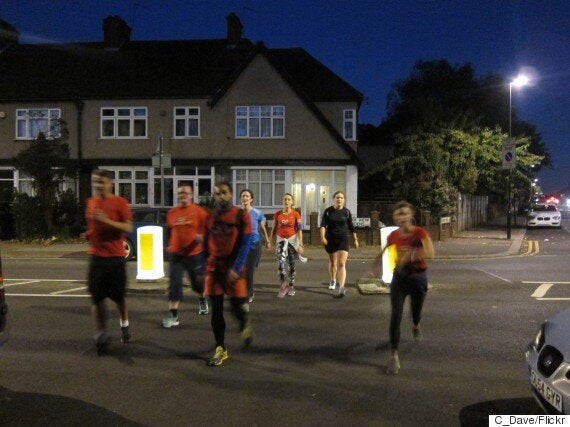 The idea: Entrepreneur Ivo Gormley not only thought his idea had legs, he literally ran with it. The premise is simple: some people like to run and get fit; some people are lonely and need help. Good Gym's solution is to get the runners to run to the aid of those in need, either as part of a group or on a solo mission, whether that's clearing a community space or delivering an old lady her newspaper.
The reward: You get fit, the neighbourhood gets a helping hand, and an otherwise isolated or vulnerable member of the community has someone to look forward to.
Tell Me More: A registered not-for-profit organisation, you don't have to pay to be a member (you're welcome to make a donation at your discretion – every penny raised goes into the running of the project), and you can even get free advice on how to start up your own Good Gym in your area. Find out more at goodgym.co.uk
The idea: People are in need of care, but can't always afford it; there are many qualified carers who need the work. SuperCarers makes it easy for the vulnerable and the trained helper to connect.
The reward: The online network allows for a more personalised care and offers greater choice, transparency and affordability than a traditional care agency,
Tell Me More: The business is funded to scale, through a mixture of grant and equity funding. Co-founder Adam Pike adds: 'By making care more accessible, serving a wider range of needs (not just critical) care outcomes can be improved and pressure on services like the NHS reduced.' To find out more, log onto supercarers.com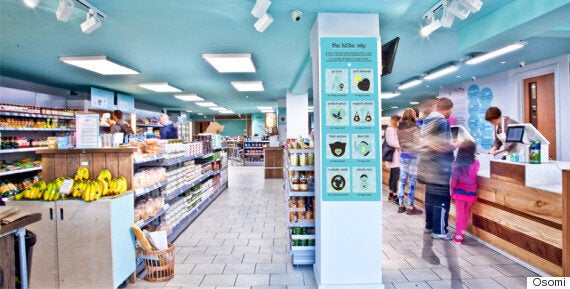 The idea: Hisbe set up shop as an alternative to the supermarket's fierce short-term profit business mould and instead 'putting the happiness of the customers, staff and suppliers at the heart of everything we do'.
The reward: Because they favour local suppliers instead of big brands, the produce is fresh, fairly traded and can be offered at an affordable price.
Tell Me More: Hisbe is short for How It Should Be. That means a business is designed to make money, but it does not have to come at the expense of causing misery to its staff or ripping off customers. They admit: 'We're using the money for good; to spread our principles of fair, responsible and sustainable trading.' To learn more, log onto hisbe.co.uk
Opportunities For Everyone
The idea: Disabled people often fail to find employment because they cannot do traditional hours for health reasons. DNDP offers disabled couriers the opportunity to work to a flexible business model.
The reward: DNDP gets paid for the job done, while the courier works towards ultimately owning his or her own social franchise.
Tell Me More: Accepting that successful companies have to focus on the commercial element of their business, Managing Director Bruce Gunn says 'DNDP are socially driven first and financially driven second'. The primary focus, he points out, is to help disabled people overcome the 'complex range of barriers, behaviours and determinants which contribute to poverty and inequalities'. To find out more go to dndp.co.uk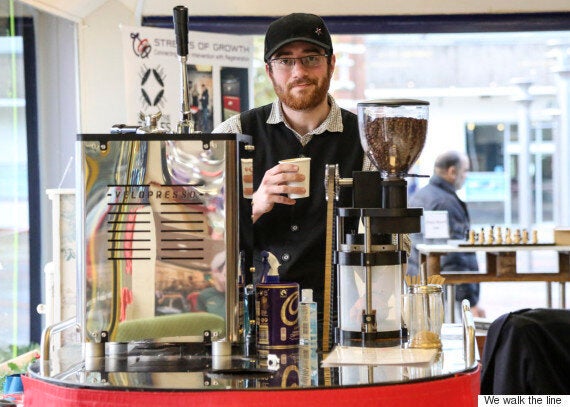 The idea: They say anyone can make it as an entrepreneur. Does that include ex-offenders, young people with no education or experience, or the homeless? We Walk The Line trains them to make and sell coffee.
The reward: After becoming qualified baristas, they are given use of their own coffee stalls and become their own boss.
Tell Me More: Backed by the Big Lottery Fund and a couple of banks, there's money to made, but it's being shared by people previously deemed unemployable but who now own their own microbusiness. For more information log onto wewalktheline.org
Related