The British runner, who already has three-year-old twin girls Aisha and Amani and Rhianna, nine, from his previous relationship, announced his excitable news on Twitter on 14 October.
"Yeeeeezzzzzz! It's a boy! Buzzing to welcome the new man of the house! Mum and baby doing well! #Excited," Farah wrote.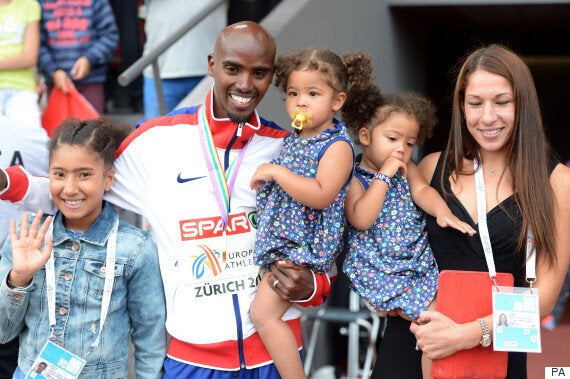 Farah, Nell, their twin girls and Farah's daughter Rhianna.
Farah and Nell's son was reportedly born on 12 October.
They are yet to share their newborn's name or a photo of the addition to their family.
The couple, who married in 2010, only announced the news that they were expecting their third child together in August via a picture on Instagram.
Nell wrote: "Gained a bit of weight this summer! Looking forward to the next one. #Farahbabyontheway."
After the birth of his twin girls in 2012, Farah cut the umbilical cord and was the first to hold them according to Hello!.
Speaking about being a dad to his three girls after winning the title of Celebrity Dad of the Year in 2013, Farah said according to the Evening Standard: "I train to be an athlete but there is no training to be a dad and I'm learning all the time.
"This award shows I must doing something right, which is a real confidence boost!"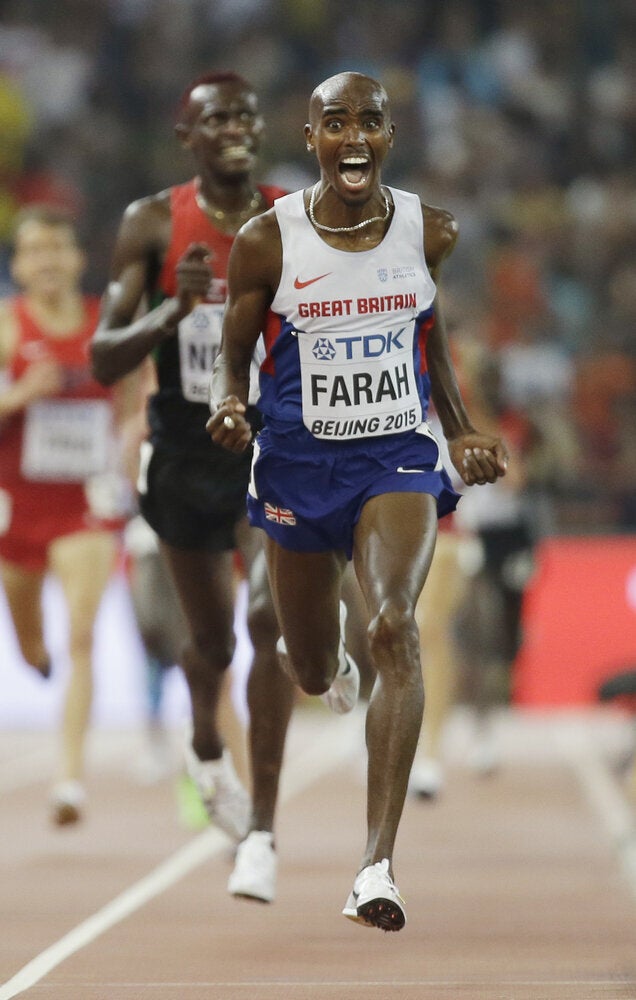 Mo Farah wins second gold