Fired 'The Apprentice' candidate Aisha Kasim tells HuffPostUK she doesn't believe she should have been fired, saying, "I wasn't the weakest candidate, and I was the only person coming up with any ideas."
Aisha, who was the second candidate to be sent packing following Dan Callaghan's departure last night, believes it should have been her team-mate Natalie Dean who went home instead, following her weak pitch.
"It's what she does for a living," says Aisha in disbelief.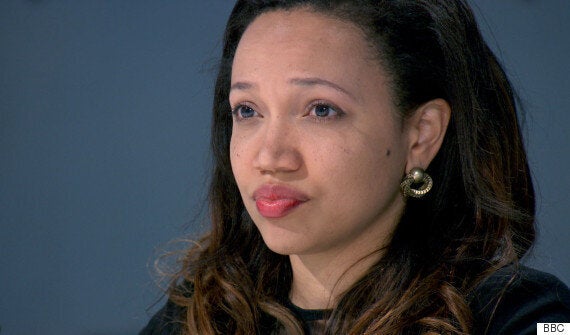 Aisha doesn't believe she should have been fired by Lord Sugar
Aisha was forced to defend her decision-making after her girls' team failed to come up with a shampoo brand and presentation that impressed Lord Sugar. Inevitably, he called it "a bad hair day" for her losing side, while praising the boys' team for making one of the best presentations in the history of the show.
It turns out Aisha hadn't even planned to take on project manager duties so early on. "I really thought I'd be quiet for the first bit, I thought it would be chaotic," she tells HuffPostUK. "I thought I'd bide my time, shine more later, but it was the nature of the task (that altered my opinion). Because hair's my business, I thought Lord Sugar would drag me over the coals if I didn't step up."
As it was, her team-mates accused her of running roughshod over her ideas, with the word "dictator" even being banded about. Aisha sounds non-plussed by this…
"I was a bit surprised," she says now. "At that moment I was just trying to get something done. There'd been a lot of wasting of time, and nobody was coming up with any good ideas, I was the only one."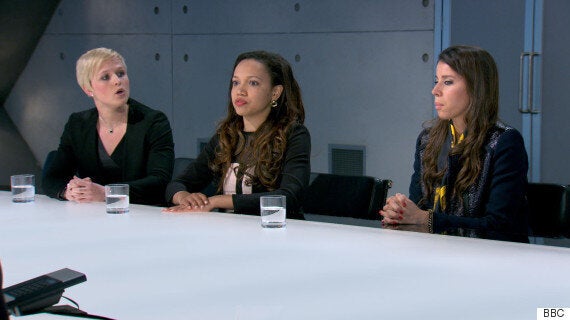 Aisha believes it should have been Natalie (left) going home, following her lacklustre pitch
To be fair to Aisha, she wasn't the only one raising her voice. Elle and Vana clashed as well - is that room too crowded with alpha-females?
"Absolutely," Aisha agrees. "I loved it. I love strong women. But it was early days in the competition, so the group was at full capacity, and it was a stressful situation, with everyone trying to impress."
Sadly, they failed, with Lord Sugar telling the girls they hadn't demonstrated any skills or expertise in the challenge. Aisha agrees, but puts that down to the stressful situation.
"Plus, none of our team were in advertising, and it was a marketing-based task so we were at a disadvantage.
"I definitely got a masterclass in that, plus I learned I could be a bit softer in my approach."
Who's going to win? Aisha says… "Vana was strong (her teammate she brought back into the boardroom), so was Joseph and Richard. My money's on them."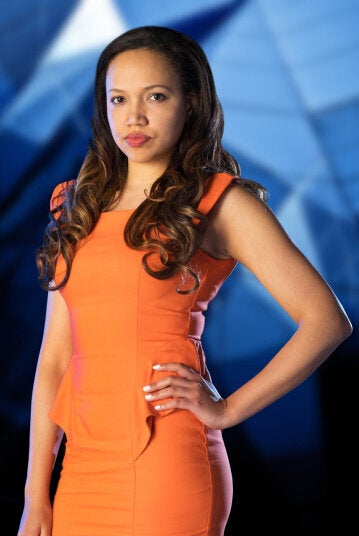 The Apprentice 2015: Celebrity Lookalikes
Popular in the Community