Boy George has addressed his recent on-set row with fellow 'The Voice' coach Paloma Faith.
READ MORE:
It was recently reported that the Culture Club frontman had left his fellow mentor in tears while they taped the blind auditions for the forthcoming series, though he's insisted that's not quite how it happened.
Speaking to Digital Spy, he claimed: "First of all, nobody makes anyone cry, crying is a personal choice.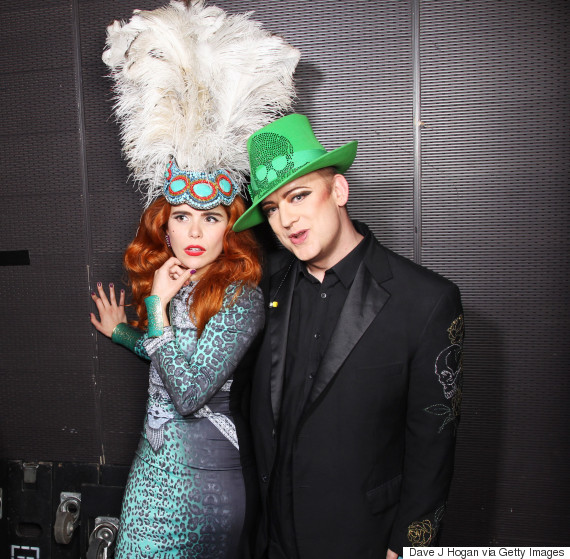 Paloma Faith and Boy George, in 2011
"And Paloma's gorgeous, I worship and adore her. And we had a right laugh about it afterwards. And she sent me a note saying 'I will never do it again'... and she did it again! So, we know where we stand."
During the pair's row, it was reported that George branded Paloma "bitchy" and "rude", while also accusing her of "probably having PMT or something", due to remarks she made to one of this year's hopefuls.
However, he's since insisted that he and Paloma are on good terms, even sharing an anecdote from the first time they met.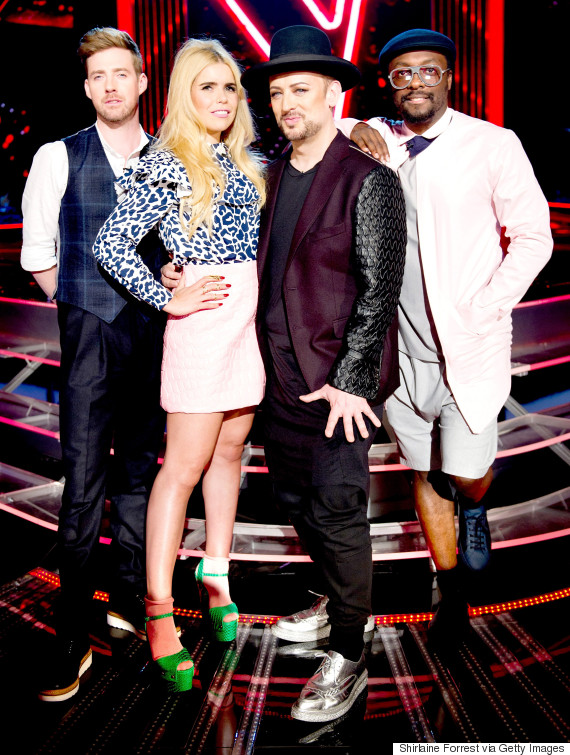 This year's 'Voice' coaches
He explained: "I've known Paloma a long time and in fact, the first time I ever met Paloma it was before she was famous.
"I was leaving a club and she went up to me and said 'can I take a photo?'. I wasn't really in the mood, so I went, 'not really'... and she went, 'No, we don't want one of you, we want you to take one of me and my friend'.
"She totally turned it on me and I was like, I was in fits! I took a picture of her and her friend and I never forgot her. I turned up in a bad mood and when I left the club obviously I was in a much better mood because she really made me laugh. And when I finally met her, I was like I remember you, you were that girl."
Boy George's recruitment on 'The Voice' has been marred with controversy, as he's taken the seat previously occupied by Tom Jones, who has been openly critical of the show since he was ditched from the mentoring line-up.
Last week, he claimed he "didn't give a fuck" about the talent show anymore, adding: "If they don't want me any more, they can go fuck themselves."
How eloquently put.
'The Voice' returns to our screens for its fifth series next year.
LIKE US ON FACEBOOK | FOLLOW US ON TWITTER