A bride and groom managed to see the funny side when they got stuck in a lift on the way to their wedding ceremony last week.
Liz Copeland and Harry Stein were due to get married in an old torpedo factory in Virginia when the elevator taking them between floors suddenly ground to a halt.
But instead of panicking, the couple posed for selfies with the 22 wedding guests they were trapped with - including their parents, grandparents, wedding photographer and rabbi.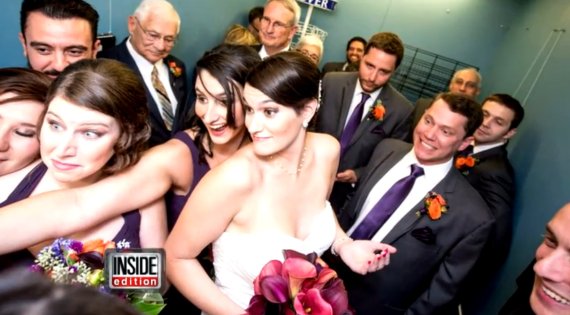 "The elevator was pretty big. When we were getting in, Liz's mum goes, 'Gee, this is a lot of people, I hope we don't get stuck'," Harry Stein told ABC News.
The bridal party was stuck in the lift for 30 minutes before firefighters came to the rescue.
But the bride didn't seem to mind. In fact, this was her face as she emerged...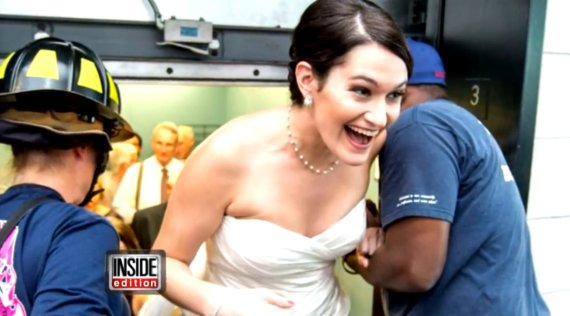 SEE ALSO:

Couple Get Married, Their Dog Couldn't Be Happier For Them

Dad Re-Learns To Walk So He Can Escort Daughter Down The Aisle