In scenes of pure cuteness, a new dad has proposed to his girlfriend just hours after she gave birth to their first child.
Michael Miles cleverly proposed to his girlfriend Triston Lowery using their newborn daughter Lynleigh. And we've got to hand it to him, he's done a bloody good job.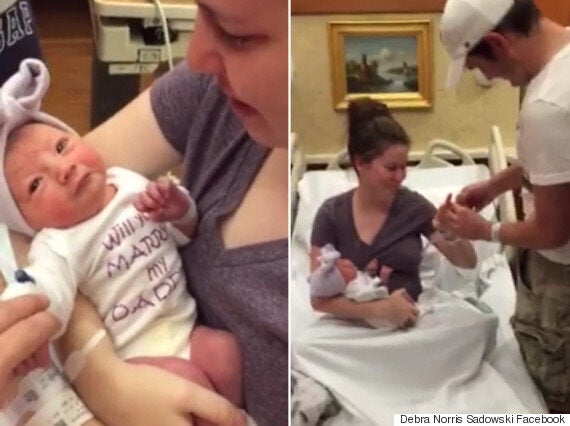 The video, which was posted to Facebook by Miles' mum Debra Norris Sadowski, shows baby Lynleigh being carried to her mum's hospital bed by a nurse.
Lowery is sat up in bed and, considering she'd only recently given birth, she looks incredible (and not to mention very peaceful).
Her calm expression soon turns into one of shock when she reads the writing on Lynleigh's baby grow: "Will you marry my daddy?"
To the side of the bed, Michael is presenting her with an engagement ring while the baby looks happily up at her mum.
According to BuzzFeed, Miles had been planning to propose to Lowery for a while, but wanted to wait so his daughter could be there too.
The touching video has now been viewed more than half a million times. And, of course, she said yes!
You can watch the full proposal here: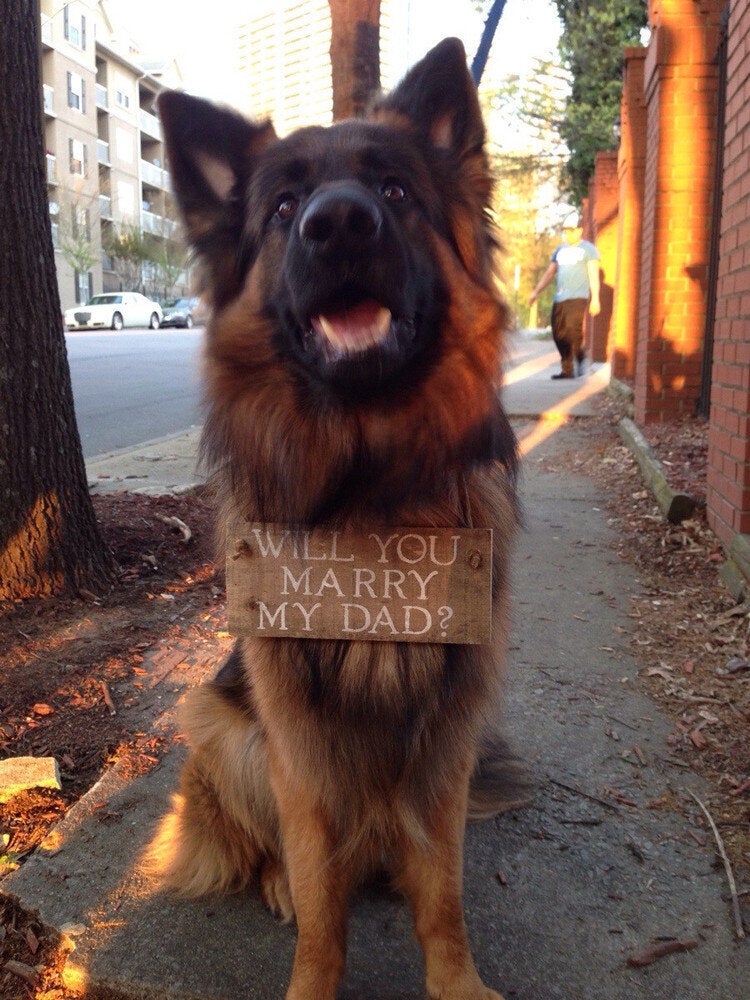 Puppy Marriage Proposals