Giles Deacon is down-to-earth, talented and he knows what women want.
The 46-year-old designer has been a "fella in fashion" for quite some time now and is showing no signs of slowing.
After showcasing an incredible SS16 collection at London Fashion Week in September, the designer is now promoting his new Giles Deacon Edition collection with Debenhams.
The set comprises 26 pieces including an embellished LBD, gorgeous tailored white coat and printed blouses in sumptuous materials.
After discussing (at some length) what the best kind of gin is, we sat down with Deacon to chat about his inspiration for the collection, love of nature and what it's like to be a straight guy working in the wild world of fashion.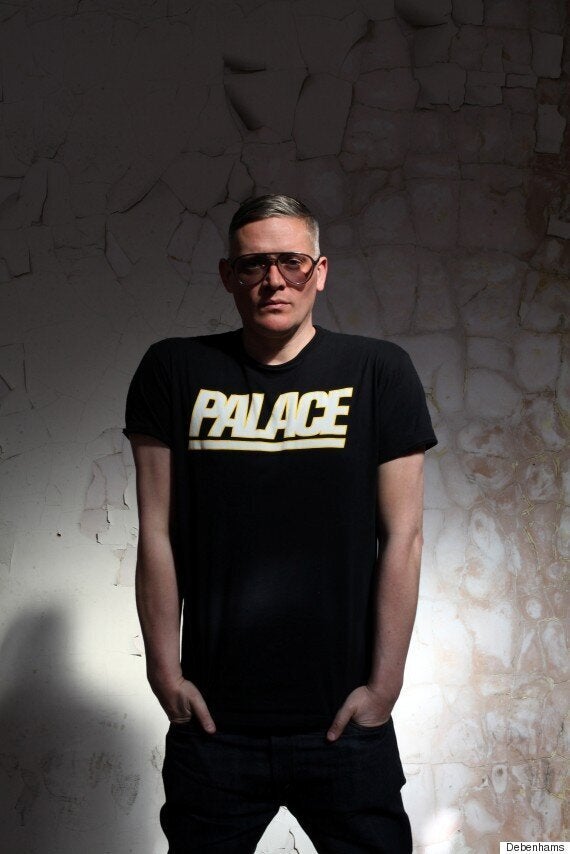 How did you become interested in fashion?
When I was younger, I wanted to be a marine biologist, among other things. Then as I got older I knew I wanted to work in a creative environment, but didn't specifically know I wanted to be a fashion designer.
I did a foundation art course at Harrogate, which includes fine art, graphic design and what have you, and I got on really well with the fashion part of it.
I had a great teacher who was really encouraging and said I should go to Central Saint Martins. So I worked my socks off and I managed to get a place there. It was there that I developed a real love for design.
Thankfully my family and friends were hugely supportive of my career choices - in fact, they always have been. I'm very lucky in that respect.
What inspired your new Edition collection?
I wanted the collection to have a certain personality to it and a certain feel. I felt inspired by vintage icons like YSL, Helmut Newton and Jane Birkin. I wanted the clothes to have a language to them, of being dressed up and special. There was a lot of attention to detail, particularly on the tailoring.
I also really like the clothes to have a sense of play and to be conversational. I want women to wear these dresses, walk into a room and for people to come over and talk to them about it.
There are pieces in the collection that will resonate with everyone. There are some items that my mum would buy, and then there are pieces that a couple of the women in the studio would wear too, and they're 23.
Why did you choose Daisy Lowe to model the collection?
I think she just embodies the character of the collection. She's incredibly vivacious, she's sexy, she's glamorous and curvy.
I think she's someone that a lot of women can relate to.
How does designing a collection for the high street compare to your catwalk collection?
Essentially it's the same. The effort you put into anything when you're a designer is 100%, because it's all about what you get back out from it.
Obviously time-wise it doesn't take as long to design a high street collection but at the end of the day, it's got to be right. Especially if you're going to put your name to it.
What does masculinity mean to you, particularly being a heterosexual guy in the fashion industry?
I've been a fella in the fashion industry for a very long time now, and the industry has been very good to me.
I guess I will design things with a masculine mind. As a designer I'm not one to design things that are particular torturous or misogynistic. I care very much about how women feel when they're wearing the clothes I design and the confidence that can bring.
Have you ever faced burnout?
I've always worked very hard, however I've always been very mindful of not burning myself out - so I go swimming a lot.
When you're running your own business it can be quite difficult because you have to do so much on your own. At one point I was doing everything and I knew I needed to get help and employ other people to help me run the business.
I dealt with that very quickly.
I've always liked exercise and fresh air, I'm a huge fan of nature and going for walks. When things get too much I make a quick exit to Norfolk; that kind of thing can do wonders.
It's really healthy to get that balance between your work and life.
Tech: love it or hate it?
I genuinely think that technology has been an absolute godsend. I couldn't actually get the work that I do done or be able to have the quality of life that I have without it.
The fact I can be in North Yorkshire or somewhere and I can communicate with my design studio and get work done is brilliant. You just have to be careful of how much time you spend on it and know when to switch off.
I'm a huge fan of going for walks without my phone. It's actually really good for you to just go on a two hour walk without having that distraction.
What's your top tip for guys when it comes to looking good?
Smart hair cut, good moisturiser, good coat, nice shoes and a good fragrance. You can't go wrong with that.
And finally, if a woman is to go out and blow loads of money on a wardrobe staple, what should that be?
A phenomenally interesting coat.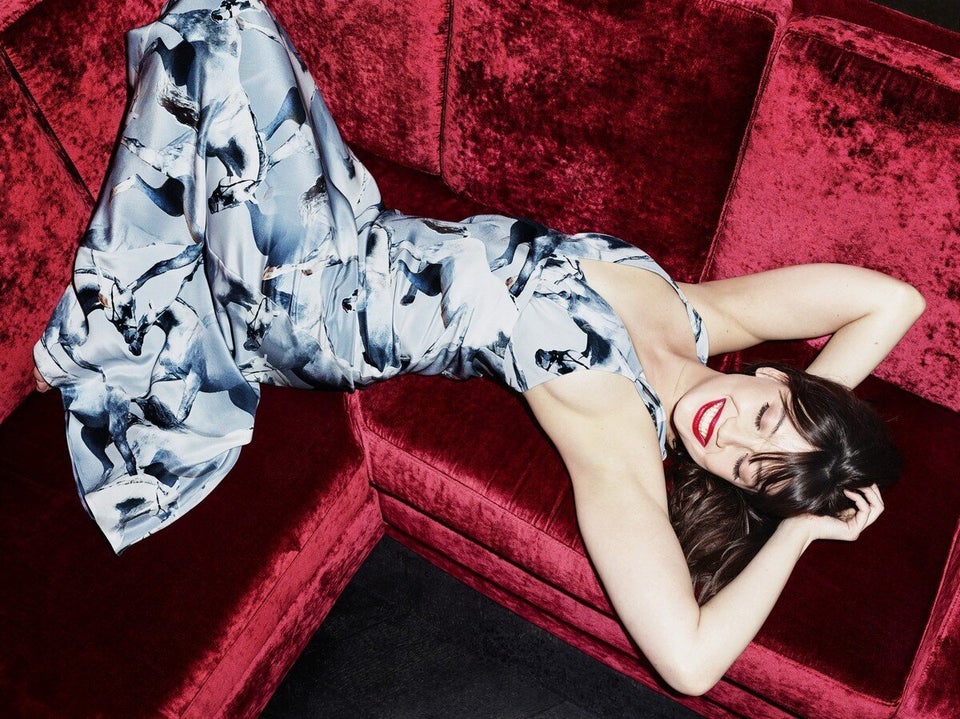 Giles Deacon Edition at Debenhams
Popular in the Community