This week's fired 'Apprentice'Jenny Garbis claims that lots of people will be shocked by her dismissal by Lord Sugar, telling HuffPostUK: "Lots of people were betting on me to win."
The third candidate to leave this year's show claims one of her friends was so convinced she would be crowned this year's winner, they had even put a bet on her securing victory - to the tune of £5,000!
"Plus, a few of the other candidates also told me they were worried about seeing me in the final," she adds.
Jenny herself is pretty shocked by her abrupt dismissal, after she stood up for herself in the boardroom against her teammates Vana and Elle of the ladies' Team Connexus, after they'd failed spectacularly in what Karren Brady called "a shambles" of a task.
Project manager Vana had accused Jenny of being "dead weight" during the day's challenge, which had involved negotiating to buy a list of items from both sides of the English Channel.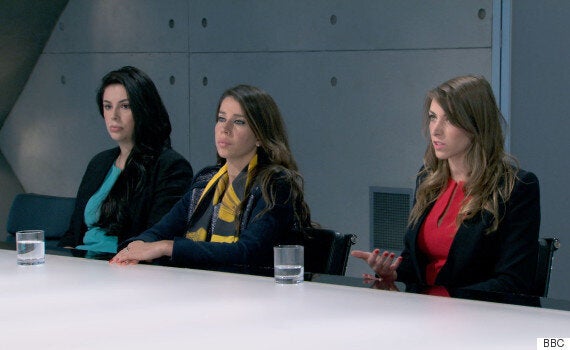 Elle, Vana and Jenny were left fighting for survival in the boardroom, after their task was dubbed "a shambles"
And Lord Sugar told her, "Jenny, you didn't buy anything and quite frankly, all I've heard from you is excuses why this didn't work and why that hasn't gone well… I've yet to see any kind of actual achievements or anything that one can actually pin down to you and say that was very very good so… Jenny…you're fired.''
Jenny disagrees. "I was very strong," she says now. "I tried to help the team by choosing more difficult items. I'd thought I'd be a good negotiator, but I ended up being given the mussels to buy - even after it was impossible to source mussels on the English side at that time of the day.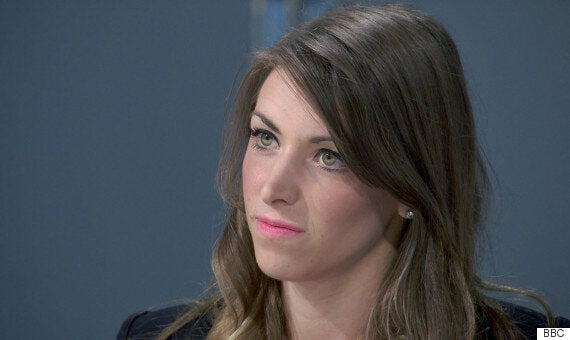 Jenny says she wasn't there to compete with other people, she just wanted to get her business plan to Lord Sugar
"I don't think Vana should have left the competition, but she was definitely concentrating more on the French half of the team. Elle should probably have gone home, because I don't think she managed her half of the team well.
"And I think the audience are going to be disappointed that I was fired, because I'm a really strong candidate."
Despite her sense that the cards did not fall her way, Jenny says now she wasn't really bothered about the competition part of the show, she just wanted Lord Sugar to see her business plan.
"I'm not interested in competing with all the other people, that's not why I was there, perhaps that was my downfall."
So, without Jenny to worry them in the next few weeks, who does she think has the makings of a winner this year?
"Joseph," she decides. "He's blunt but in a good way. He put Richard in his place this week. And Scott is strong. Richard would be a success, whether he's in this show or not."
There are now 15 candidates left in this year's competition. Who do you think looks like they're on their way to becoming a successful Apprentice?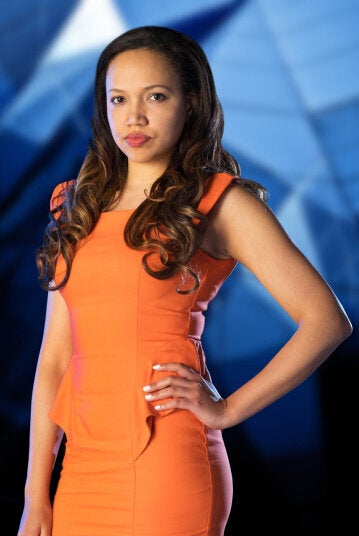 The Apprentice 2015: Celebrity Lookalikes