But a pair of newlyweds in China have managed to make the average UK ceremony look like an absolute bargain.
Singer, actress and model Angela Yeung, who goes by the name of "Angelababy", spent a whopping $31 million (£20million) when she got married to actor Huang Xiaoming earlier this month, Forbes reports.
Yeung, who is often dubbed the "Kim Kardashian Of China" wore a custom Dior gown that took almost five months to create for the day.
But she also splashed out on a series of Elie Saab couture gowns, which she wore for a pre-wedding shoot in Paris.
According to Forbes, each of the couple's 2,000 guests left the wedding with a bagful of gifts, including a mobile phone.
The pair also forked out on a ten-foot cake shaped like a carousel (well, when you've got that many guests to feed).
Of course, no expense was spared on the bride's wedding ring.
Designed by Parisian jeweller Chaumet, the ring - a five-carat diamond surrounded by half a carat of cut diamonds - has reportedly been valued at $1.5 million (£970,000).
In comparison, Kim Kardashian's wedding to Kanye West was a relatively modest affair, reportedly costing the pair $12 million (£7.8 million).
How the other half live...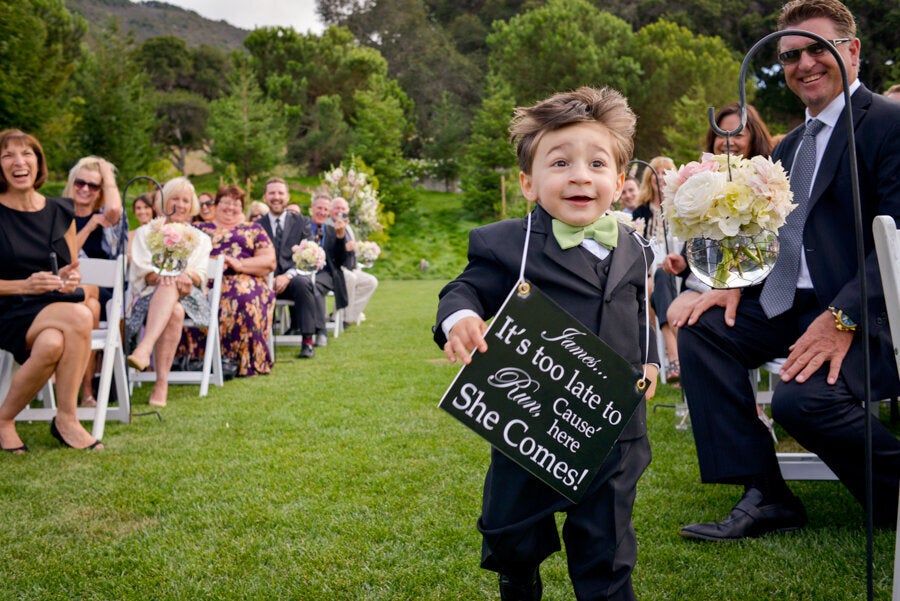 Kids At Weddings