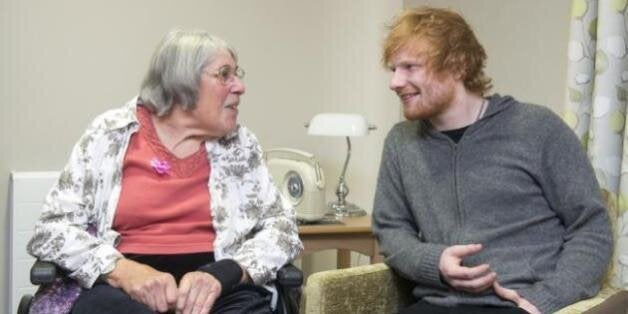 Even those with the coldest of hearts will struggle not to be touched by these pictures of Ed Sheeran opening a new wing at a care home.
The 'Thinking Out Loud' singer proved what a sweetheart he is by turning up to cut the ribbon on the Mills Meadow care home in Framlingham, Suffolk.
The wing was named after Ed, and Framlingham is his hometown.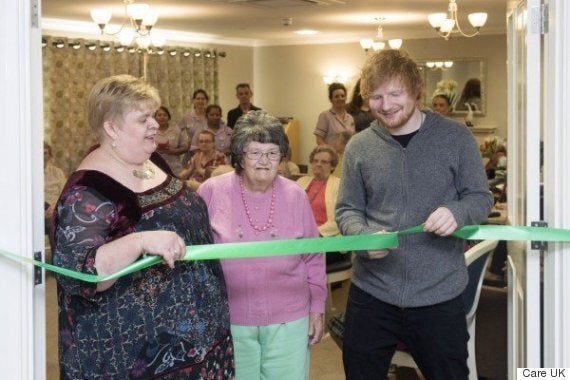 Ed Sheeran opened the new wing at the Mills Meadow care home
He took a tour of the home and spent time chatting to the residents, and was more than happy to oblige when they asked him for his autograph.
Resident Mary Swan, who helped Ed cut the ribbon on the Sheeran Suite, said: "It was a very exciting day and I enjoyed meeting Ed. I even got his autograph."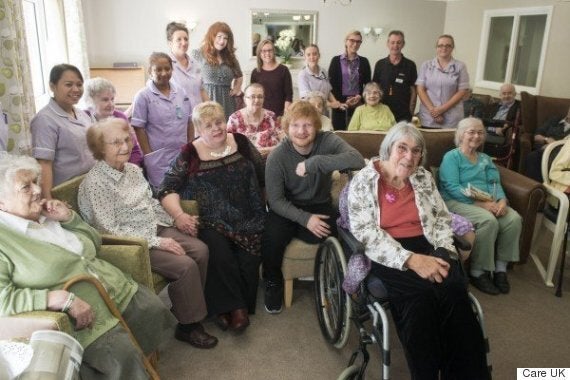 Ed with the home's residents
Home manager, Sue Hill, added: "We are over the moon that Ed could visit us and officially open our new Sheeran Suite.
"Ed is delightful, we are really grateful that he could spare the time in his busy schedule to pop in and meet us and see our wonderful new facilities here."
The 'Lego House' singer was also presented with a Lego set by the residents.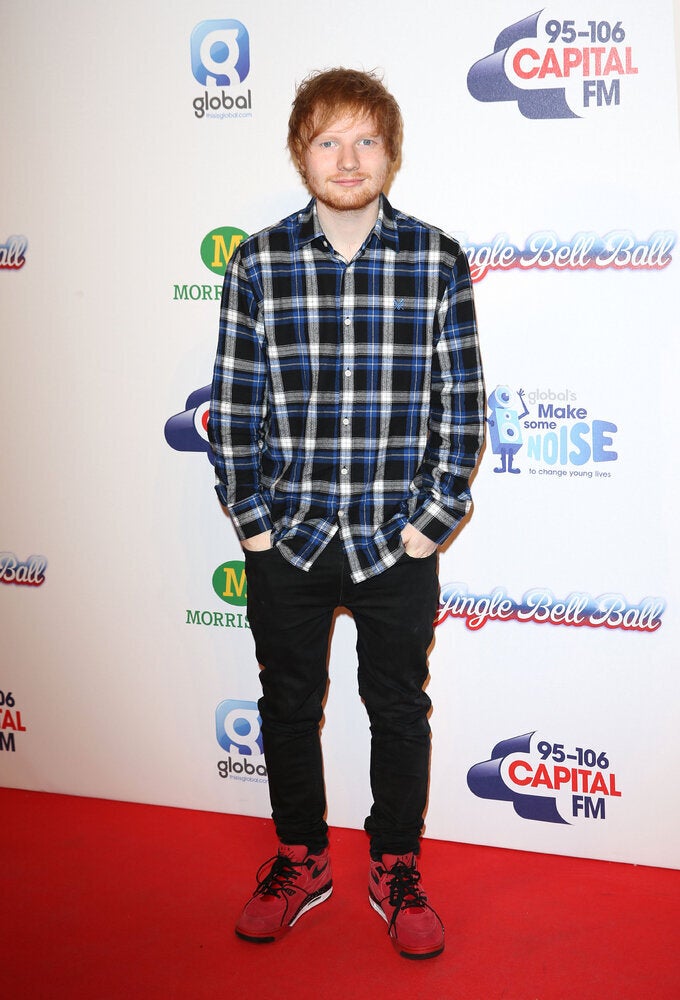 Ed Sheeran's 11 Most Lovable Moments
Popular in the Community