'EastEnders' star Gillian Taylforth has revealed what fans can expect from this week's Halloween special, and there's certainly plenty of drama in store.
The actress's character Kathy Beale is at the centre of much of the action, along with Phil and Ben Mitchell, as the trio are still being haunted by the evil Gavin.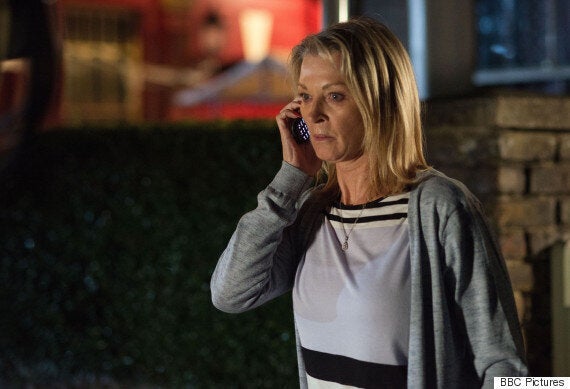 We've had a sneak peek at the episode (and it's pretty creepy)
Ahead of the hour-long episode, Gillian revealed what fans can expect from the episode, telling The Huffington Post UK and other reporters: "It was wonderfully written, it was fantastic. Paul Nicholas [who plays Gavin] has turned into this tyrant!
"He was fantastic. He's got such a charming smile but he can be really menacing. He loves it – he's never played anything like that. He's really gone for it and it's a joy to behold."
Phil is currently being held captive by Gavin, and in tonight's (Monday 26 October) episode he will return to the Square in a bad way.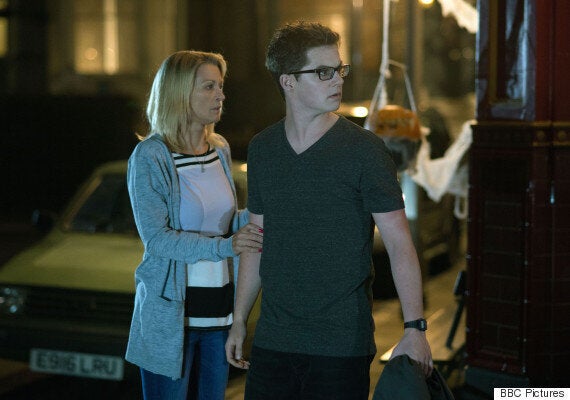 Ben and Kathy spy a figure in the shadows
The events are set to kick off a huge storyline for Steve McFadden's character, who will turn to drink again.
"The reason he's gone back to drinking is because of what Gavin did to him," Gillian added. "He's cunning and clever and knew Phil's weaknesses. Steve is fantastic in what he does in the episodes onwards."
Gillian also teased what's to come for Kathy, confirming that Gavin definitely won't be easy to shake off.
"He stays around for a little while, then he disappears," she said. "I don't know how long for though, I have no idea. There's a bit more juicy stuff…"
Over the weekend, the soap's bosses revealed a trailer for the spooky episode. Check it out below...
Popular in the Community