The 'Sherlock' Christmas special was given a title and air date at London Comic Con over the weekend, and showrunner Steven Moffat and star Amanda Abbington have now teased what fans can expect from the feature-length special.
READ MORE:
'The Abominable Bride' will air on BBC One - and in selected cinemas around the country - on New Year's Day 2016, and Amanda has stated that it will be a "proper gothic horror".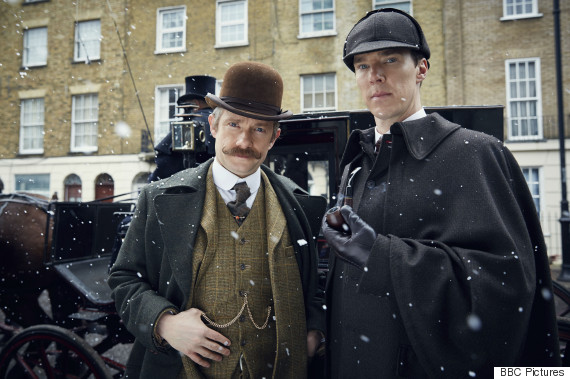 Filming was completed earlier this year
Speaking to Digital Spy with Mark Gatiss, the duo have teased the one-off show's plot, and Mark stated that the episode will be "mostly an original story".
"There are loads and loads of details from the original stories, and there is a case referenced in the story about 'Ricoletti with the club foot and his abominable wife', so this is broadly speaking, that," Steven added.
Mark also labels the episode a "Christmas ghost story", and we can't wait to see what's in store.
Fans have already been treated to a number of snaps of Benedict Cumberbatch and Martin Freeman in character, and a trailer was also released earlier this year.
'The Abominable Bride' is a standalone episode, but fans have nothing to worry about, as over the weekend, Mark confirmed that the cast will unite to film series four in Spring 2016.
LIKE US ON FACEBOOK | FOLLOW US ON TWITTER