Paris Games Week 2015 might not have the size and gravity that a games conference like E3 does, but despite all this, it managed to steal the limelight by giving us the tiniest glimpse of one of the biggest video games of 2016: No Man's Sky.
If you don't know much about it then don't panic, the game has been up until now, just a collection of disparate trailers and bold claims.
Well now we have something far more concrete, a release date for the space exploration game that will quite literally let you explore an entire universe.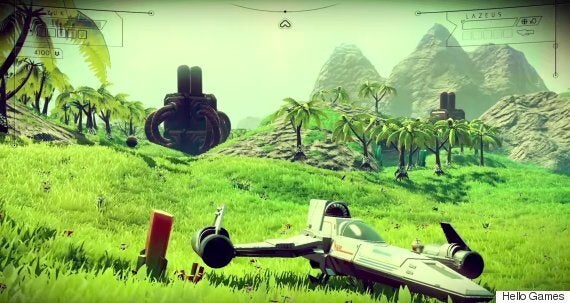 No Man's Sky uses something called procedural generation, which means that rather than there being an entire universes loaded onto the disc you put into your PS4, the game will randomly build planets with the side-effect being that because they're being created by the game, you'll never visit two planets that are the same.
The game will launch exclusively on PS4 and will allow hundreds of players to interact with each other within the universe. Each planet will be tagged by the person who discovered it so that anyone who subsequently lands on it will know who that person was.
So without further ado, when can you get hold of this fascinating game? June 2016.
Popular in the Community