When it comes to nailing red carpet fashion, few do it better or as consistently as Bollywood actress Sonam Kapoor.
Of course it helps that she's Bollywood royalty - her dad is Anil Kapoor and she is one of the highest paid actresses in India at present - but that's no guarantee for good taste.
One of the highlights in our calendar is Kapoor's turn on the red carpet at the Cannes Film Festival in May, when she represents L'Oreal Paris as one of their ambassadors.
For a reminder, this is what she looked like: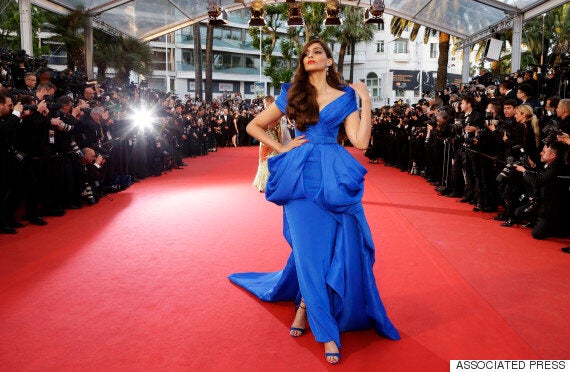 Here we caught up with the actress to find out more about her style...
Sonam, you're one of India's most fashionable actresses - what are your shopping habits?
I buy a lot of my clothes on my own and designers constantly lend me their clothes. That's what most celebrities do - a lot of celebs usually have stylists buying for them, but I prefer buying my own clothes.
My sister (Rhea) styles me and does a really good job of it.
Being sisters, do you ever disagree on what she's picked for you?
There have been a few moments, but usually I hire people who I trust them to do their job. I trust her taste and go along with it.
Obviously what she chooses caters to my taste and that's the most important thing.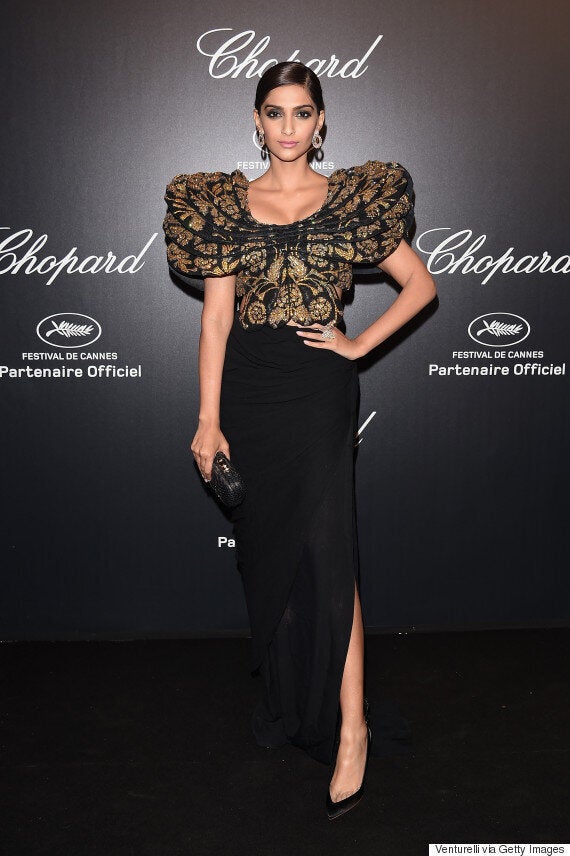 I buy a lot of stuff online because it's easier for me because I travel – I don't have the time to visit stores and try them on.
Sometimes designer send me samples and I order the collection if I like it but everything is available online which is very convenient.
I also shop quite a bit when I'm travelling but I like a mix of things; I'm not particular about a certain designer.
I mix a lot of high street and designer and I buy a lot of vintage. It's usually a combination of the three. When I am in a city I prefer buying from local designers - it's so much nicer.
What's usually in your beauty bag?
I carry a lip balm, face moisturiser, lipstick, hand sanitiser, deodorant and perfume but I don't carry too much stuff in my bag. I mostly use L'Oreal Paris – I'm the brand ambassador and so I always get a lot of stuff from them.
Were you into fashion as a kid?
My mum used to be a fashion designer and I grew up watching old Hollywood and Bollywood films. I love the way people dressed.
Most of my favourite actresses have been fashion icons such as Katherine Hepburn, Audrey Hepburn, Meena Kumari. That's why I was so fascinated with being glamorous and stylish because I really looked up to movie stars.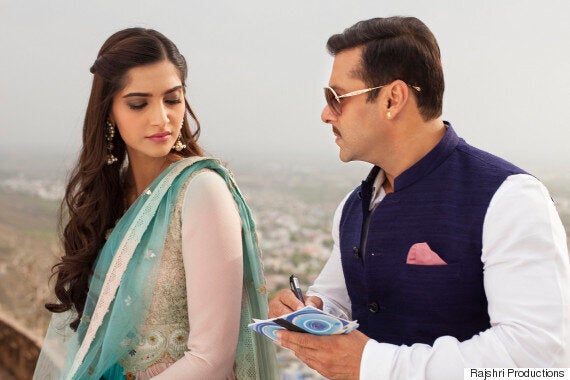 Sonam in her latest film Prem Ratan Dhan Payo starring alongside Salman Khan (pictured)
What's your red carpet prep like?
The day before I'll try on a couple of things – whatever feels comfortable and makes me feel pretty, I'll go for that.
It'll take a couple of hours to get ready so it's just a question of getting the best person working on the job. I've done it for so many years that it has become quite easy for me and I have fun while doing it. I don't take it too seriously.
Cannes is obviously a big deal - does a lot of work go into that?
Honestly my sister does all the prep – I tell her if I like something. This year I was shooting before I left for Cannes so I don't actually have the time (to do a lot of prep) because I'm usually filming. She'll send me selections and whatever I like best, I'll select.
Do you think Indian beauty is represented well around the world? I don't.
I don't think that's true – I have fans from all over the world who follow my beauty trends and makeup, skin and clothes I wear – it isn't just Indian people. I honestly don't think that's true - I think we are represented well.
You were invited by Giorgio Armani to Couture Week and you're a regular fixture at Fashion Week. What do you think about the diversity of colour on the catwalks as we think it's not as good as it could be?
Again I don't know that I agree. Quite a few Indian models are actually in the show – there are six or seven models who are walking for Givenchy, Chanel. There are a lot of Indian models and black models; I think there is a lot of colour diversity happening in fashion.
Here's a peek of Sonam via Instagram:
Sonam Kapoor stars in the Bollywood drama Prem Ratan Dhan Payo, out in cinemas nationwide on 12 November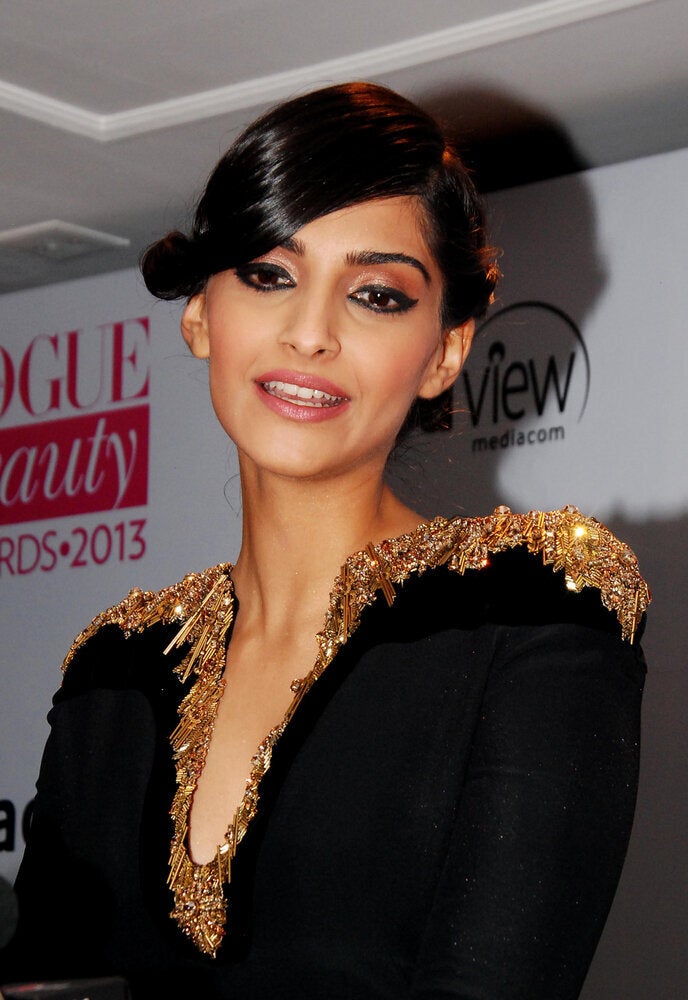 Sonam Kapoor
Popular in the Community