This time Beckham was brave enough to have the inkings - which are on the palm of his hand and his ribcage- designed by his own kids.
The first one, designed by Harper, is a smiling stick figure wearing a dress with a heart.
"Apparently Harper is allowed to scribble on daddy," the footballer wrote.
Victoria Beckham shared the photo too, calling her four-year-old a "true little artist".
With a whopping 357,000 likes, Beckham's fans were really pleased to see his new design. One person wrote: "It's really, really, really, really, really, really awesome and very cute."
It wasn't only Harper who had a go at "scribbling" on daddy.
The former footballer shared another photo of a tattoo on his ribcage which read: "We love you daddy" written in one of his son's handwriting.
The dad to Brooklyn, 16, Romeo, 13, and Cruz, 10, captioned it: "The boys expressing how they feel about daddy."
This is not the first time Beckham has had tributes to his kids tattooed on his body.
Back in July, the 40-year-old had 'pretty lady' tattooed on his neck above Harper's name.
Well, he does have a pretty awesome family.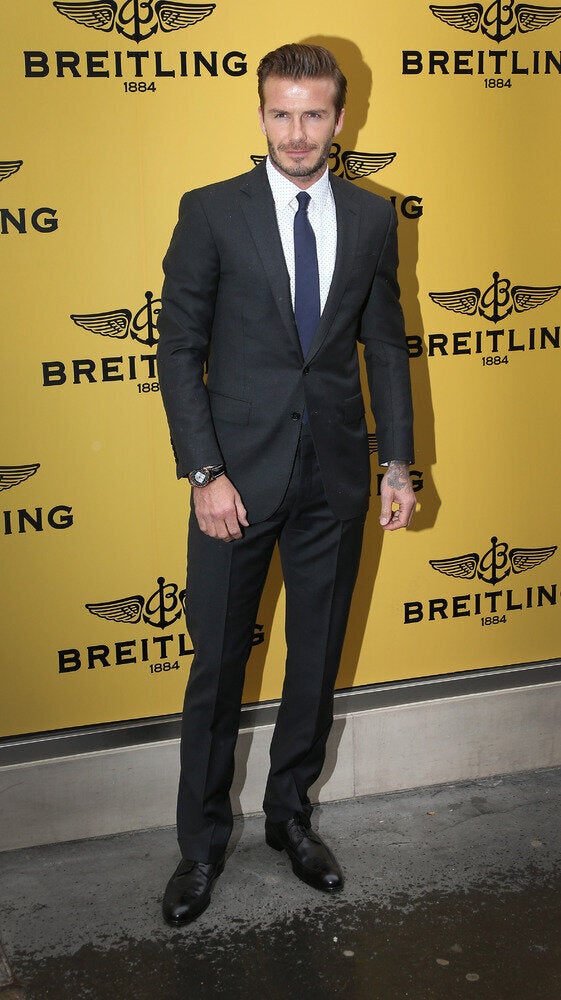 David Beckham's Best Suits