Tonight's (30 October) hour-long 'EastEnders' includes plenty of drama, as Stacey Branning falls victim to an accident that puts her and her baby's lives in danger.
Lacey Turner's character is set to be electrocuted by a faulty fuse that Lee Carter failed to fix, and when Martin Fowler realises who's responsible, he lashes out.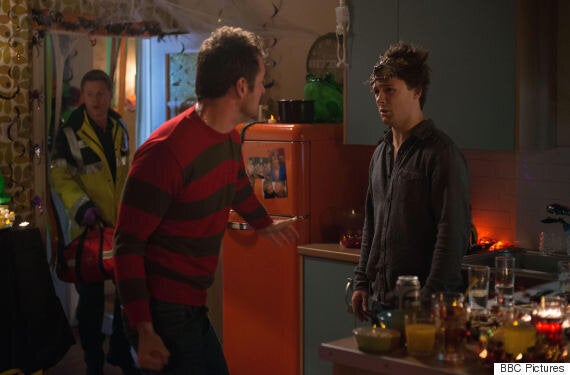 Lee's depression storyline is still ongoing
As Stacey lays stunned on the floor, Martin lunges for Lee and punching him, as Whitney Dean and Kush scramble to stop the fight.
But while they manage to stop Martin's attack, it's unclear whether he'll forgive Lee for the incident.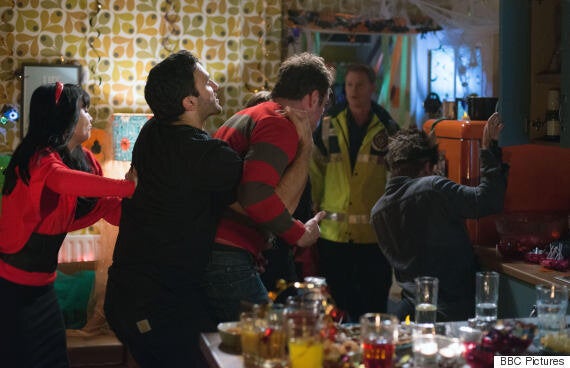 It's not just the medical emergency that will have viewers on the edge of their seats, as there's also the small matter of Martin's marriage proposal.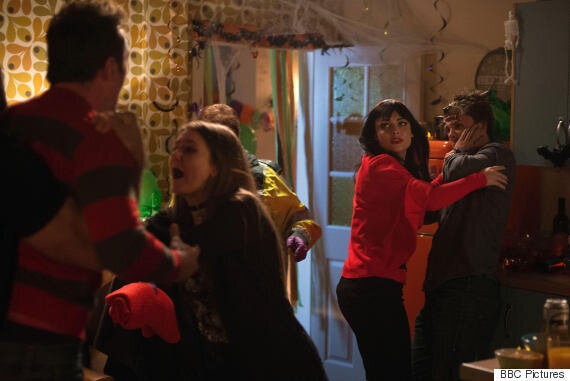 Whitney breaks up the fight
"It was wonderfully written, it was fantastic. Paul Nicholas [who plays Gavin] has turned into this tyrant," she told HuffPost UK. "He was fantastic. He's got such a charming smile but he can be really menacing. He loves it – he's never played anything like that. He's really gone for it and it's a joy to behold."
Watch 'EastEnders' tonight at 7.30pm to see the events unfold.
Popular in the Community