Every year, our favourite celebrities make us wish we'd been that bit more inventive with our Halloween costume ideas. But while we may not have a team of stylists, makeup artists and photographers on hand... that doesn't mean we can't enjoy the results of all their spooky efforts.
The following stars have showcased some pretty solid fancy dress fashion looks in previous years, but we reckon some of them completely outdid themselves.
Check out our top 10 celebrity halloween costumes of 2015 below:
1. Jennifer Lopez as a haute couture skeleton.
2. Kylie Jenner as Xena, Warrior Princess.
3. Heidi Klum as Jessica Rabbit.
4. Jessica Alba as Romy from Romy and Michele's High School Reunion.
5. Miley Cyrus as a tooth, with the Tooth Fairy.
6. Kendall Jenner as a female Karl Lagerfeld.
7. Gwen Stefani as a dead cowgirl.
8. Taylor Swift as Olaf from Frozen (performing with the Idina Menzel, dressed as Elsa).
9. Kim Kardashian as... herself at the 2013 Met Gala.
10. Katy Perry literally dropped the mic on everyone else's Halloween costume.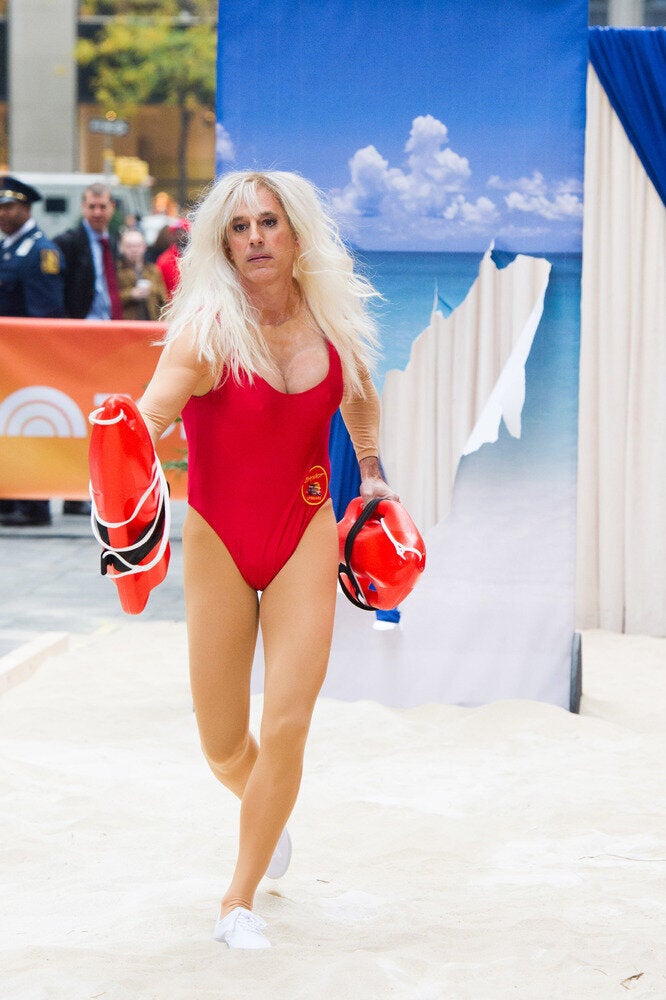 Amazing Celebrity Halloween Costumes