Three men have opened up about the emotional struggle they faced after being told they were infertile.
Gareth Down, 39, Russell Davis, 42, and Andrew Moody, 28, have shared their stories in the spirit of starting an open discussion about a topic still widely considered a "taboo".
They all admitted they found it hard to reach out for support on a subject not many men typically discuss.
"I was told very bluntly I had no sperm count, it came as a shock," Gareth Down, 39, who has been trying to conceive for six years with his wife, told HuffPost UK Lifestyle.
"It took me five and a half years to decide to try and talk and seek support from other men in this situation."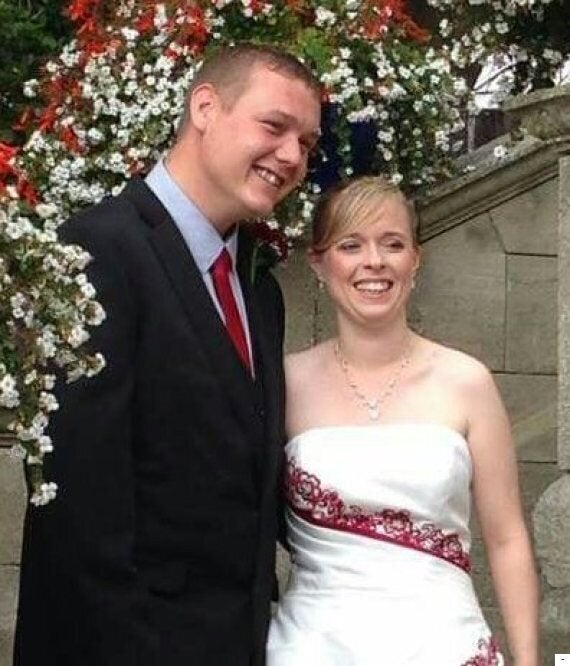 Down and his wife have been trying to conceive for six years
After finally going to the GP, it took three months for Down's infertility to be confirmed. Down and his wife underwent six Intrauterine inseminations (IUIs), a form of assisted conception, and two unsuccessful cycles of IVF.
The couple decided to use a sperm donor and have very recently found out they are expecting.
"It seems everyone handles it differently," Down added. "It was intimidating trying to talk on predominantly female-attended sites, as you feel the small minority."
Down isn't alone in his experience of not wanting to speak out.
In a recent survey of 2,000 men, 46% said they felt afraid to discuss fertility with their GP.
Over half also said they wouldn't be comfortable discussing fertility with their partner, and many admitted to having a lack of knowledge about lifestyle factors that could affect fertility.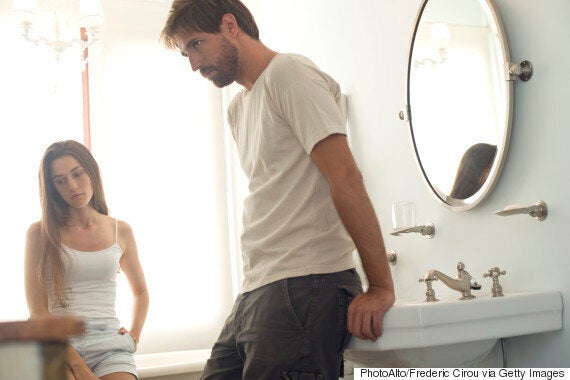 Some men were unaware lifestyle factors could affect fertility
The reluctance of men to discuss or address fertility issues is particularly concerning as Nuffield Health's survey also highlighted the the huge negative impact that problems with fertility can have on other areas of life.
Of the men surveyed, almost 60% revealed their infertility had negatively impacted their relationship and one in three said it had a negative influence on their work life.
"Men are half of the fertility equation; they experience the pain and grief of struggling to become parents too," said Susan Seenan, chief executive of Infertility Network UK.
"The male perspective can be overlooked. Nearly half of all men feel there is not enough support and information for men about fertility issues and going forwards we hope to address this with men and their partners."
Russell Davis, who found out eight years into his and his wife's fertility journey that he was infertile, believes the stress it caused made his experience a lot worse.
"My wife was diagnosed with infertility problems as a teenager and went on a journey to look after herself more naturally and take less medication," he told HuffPost UK Lifestyle.
"We never expected she would be able to have children but after eight years she had full fertility for the first time.
"After trying for a while we then found out I was infertile. Talk about a kick in the teeth. It was so bad the doctor asked whether I had been exposed to dangerous radiation."
Davis said he tried to improve his fertility through changing his diet, lifestyle, and having acupuncture, but it made no difference.
"In fact it got worse," he added. "We were referred to a clinic and Intra-cytoplasmic sperm injection (ICSI) was our only option.
"This all prompted me to do a major life review and accept I was not happy in any area of my life. So I started making changes.
"It was a catalyst to look at my life, recognise life is too short. I resigned from a job I didn't like and let go of lots of crap beliefs I was carrying from the past."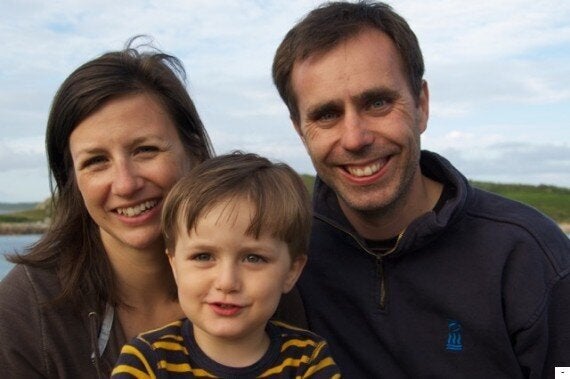 Davis finding out he was infertile prompted major life changes
After three months, nature took it's quirky course and Davis' wife fell pregnant naturally.
He said: "We were told there was only a one in a billion chance of that happening.
"I did a test a few months later as I was intrigued, and my sperm count was dramatically improved. Still not quite normal, but not far off.
"For me it was a lesson on 'it's not what you do it's why you do it'. I believe my fear of it not happening and the stress of not being myself in life impacted my fertility more than trying to improve it."
Davis said he didn't know anyone with male fertility problems at the time and wasn't aware of any support network, so he kept it all to himself.
"It's not something you really want to talk with friends, I didn't back then anyway," he said.
"I am more open to talking about deeper, more honest stuff with other men now because I can see the benefit.
"And also I can see other men really want this level of conversation, but find it hard to initiate due society's perceptions of what a man is."
Davis said his advice would be to "stop trying to be the strong one for your partner and tell them how you are feeling".
Andrew Moody, 28, who is beginning IVF in December 2015, said finding other men to talk to after finding out he had "unexplained fertility problems" was incredibly helpful.
He told HuffPost UK Lifestyle: "After a year of trying for a baby, myself and my wife had a feeling that something didn't seem quite right, so we went to our GP.
"The outcome was that our fertility issues are unexplained.
"I didn't really know it was affecting me until one day I was sat watching TV and there was a father and his kid playing together and it was a trigger which sent me into tears.
"It's hard being 28 and having a feeling that your life is going to be the same for the rest of your life.
"A lot of the emotion I have, I end up suppressing to be a caring husband for Laura."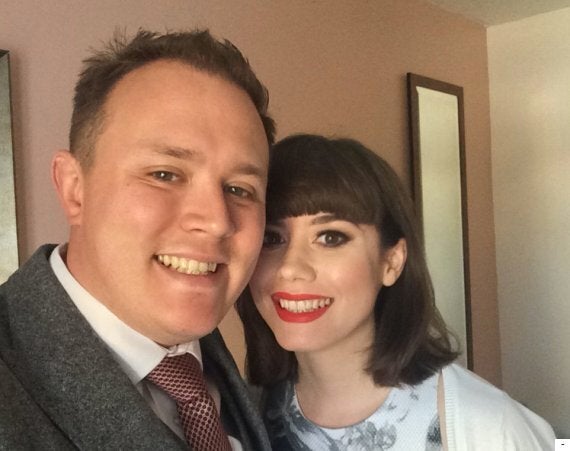 Moody and his wife are beginning IVF in December 2015
Moody said he went on Facebook and found a group for men going through similar difficulties.
"This has been a great comfort being able to express how I'm feeling and what I'm going through, and to hear blokes coming back and saying 'I know how you feel'.
"We all support each other and it really does help."
It's clear that those men seeking help from others have found it incredibly beneficial, but why do they find it hard to initiate that sort of contact?
""Fertility is intensely personal and many men link their their fertility to their masculinity and can feel inadequate if they have fertility problems," Professor Geeta Nargund, Medical Director Create Fertility told HuffPost UK Lifestyle.
"Fertility discussions and treatments are mainly focussed on women and we need to change this to make men feel included."
Professor Nargund said there are various things that can affect men's fertility, including smoking, excessive alcohol intake, recreational drugs and being overweight.
Excessive stress levels are also linked with men's fertility problems, as well factors that increase testicular temperature such as hot baths, tight underwear, and sitting at desk or at driving seat for long hours without taking a break.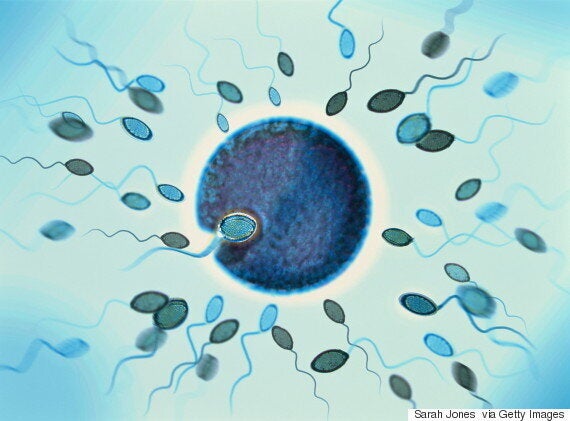 Explaining the treatment options, Nargund added: "This depends on if it is just slightly reduced sperm quality or severely reduced sperm count and quality.
"It is vital that men make the relevant lifestyle changes I outlined previously without delay, improve their diet and take supplements containing anti-oxidants.
"It can take up to three months to see the improvement in sperm function."
Professor Nargund said one in 100 men have no sperm (called azoospermia). For these men, extraction of sperm from testes or tubes behind the testes (epididymis) is offered after blood tests and examination.
If sperm is obtained, it can be frozen and used for fertilisation in IVF and ICSI. If no sperm is obtained at extraction, donor sperm will be advised.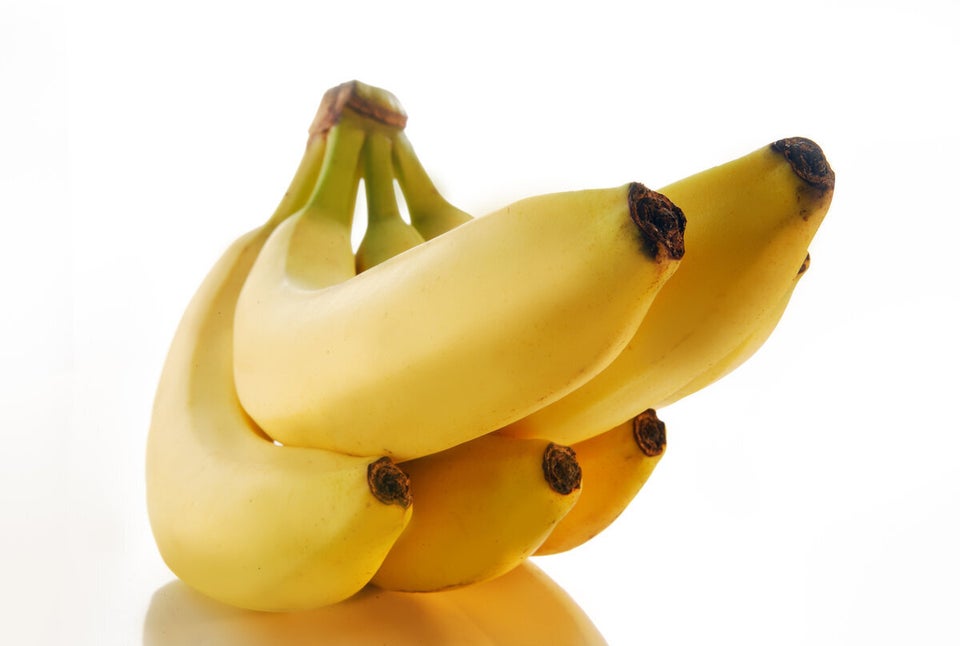 10 Best Fertility Superfoods
Related