Anton Stephans has hit out at reports he had lied about his adoption on 'The X Factor'.
READ MORE:
The Sun claimed that the singer had made up a sob story about his family to improve his chances on the ITV talent show.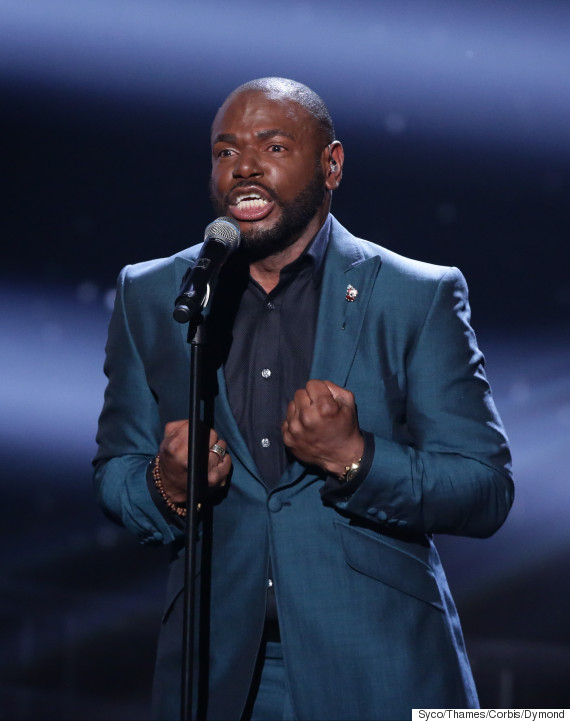 Anton Stephans on 'The X Factor'
They quoted a friend close to his birth father as saying that he lied about "being torn apart from his biological family and put in foster care at seven", claiming that it was all "rubbish".
However, Anton - real name Stephen Johnson - denied the accusations when the Mirror tried to confirm the story.
"Anton is hurt and disappointed that his family have chosen to fabricate these stories about him," a spokesperson for the star told The Mirror.
"Anton has chosen not to discuss his adopted family publicly in order to protect their privacy."
Claire Johnson, Anton's biological cousin, added: "Anton has never lied about his upbringing – he was adopted as a child and raised by his adoptive parents in Sussex from the age of six to seven years old.
"Anton has always been open about being adopted but does not want to discuss his adoptive family in order to protect their privacy."
The source previously told The Sun that Anton lived with his parents Pauline and Kenneth in South London, and were "hurt" by his claims on the show.
"No one knows why he is saying things like that. It's all rubbish," they said.
"He has been telling stories like this for years and it has finally come back to bite him."
Anton made survived the first week of 'X Factor' live shows this weekend, following his rendition of Luther Vandross' 'Dance With My Father'.
After finding out he had made it through, he accidentally headbutted mentor Simon Cowell when he went in for a celebratory kiss.
'The X Factor' continues on Saturday (7 November) at 8pm on ITV.
LIKE US ON FACEBOOK | FOLLOW US ON TWITTER