From spending her teenage years performing at warehouse raves, to finding international fame by the age of 20, it's safe to say Charli XCX is a seasoned pro at being a pop star.
And she might just be the perfect one. Real name Charlotte Emma Aitchison, not only does the British-born singer write all her own songs, she's created a persona for herself that seems entirely genuine.
From using her MSN Messenger screen name as the inspiration for her on-stage alter ego, to her flamboyant personal style - Aitchison embodies the modern day zeitgeist in a way others would (and do) pay good money to.
HuffPost UK Style sat down with the star to chat all things fashion, in the hopes we might learn a thing or two...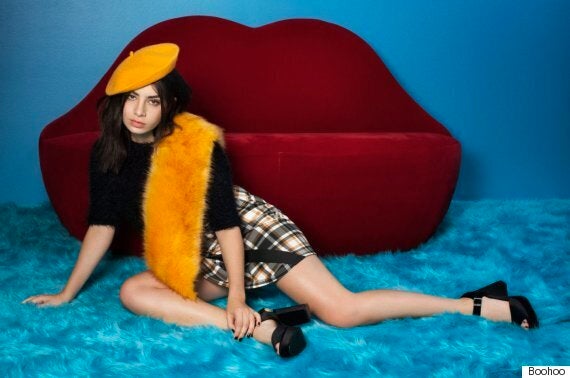 Charli XCX models her new clothing line for Boohoo
Your video for "Fancy" with Iggy Azalea was famously based on Clueless - are you a fan of 90s style? What 90s trends should we keep now, and which ones should we leave in the 90s?
Yes, I love the 90s! Platform shoes are a definite keep. Slip dresses as day dresses too. Body glitter 100% yes. To be honest I kind of love all 90s stuff. There's good things about everything.
Was your debut album 'True Romance' named after the film? Were you inspired by Alabama's style? Are there any other films that inspire your fashion?
It wasn't named directly after that movie no, but I do love that film. And yes, Alabama is incredible.
I would love to be in her wardrobe for the day. I've always been inspired by the outfits in 'Jawbreaker'. And recently I watched 'Legally Blonde' again and I was like ooh yeah, Elle Woods had some great moments!
You've mentioned Debbie Harry has inspired your music, who are your style icons and why?
My style icons are Marilyn Manson, early Britney Spears, Cher Horowitz and Fran Drescher from 'The Nanny'. They're all bold. I love that in fashion.
Do you think there's pressure on young girls to conform to a certain type of fashion look? What advice would you give them?
Just do you! Have fun with it. Make statements that feel right for you. Create a style. Fashion fades but style is forever.
How does it feel when places like the Daily Mail critique your outfit choices? (They recently compared Charli's MTV EMAs dress to a Quality Street).
Oh it's cool. My fashion sense isn't exactly born to be on the Daily Mail so it's just funny to me when the readers get so irked if I don't wear a bra or something. I'm not one for a bodycon dress and pristine make up so I don't seem to do so well on that website, but that's cool. Everyone has their own style, you know?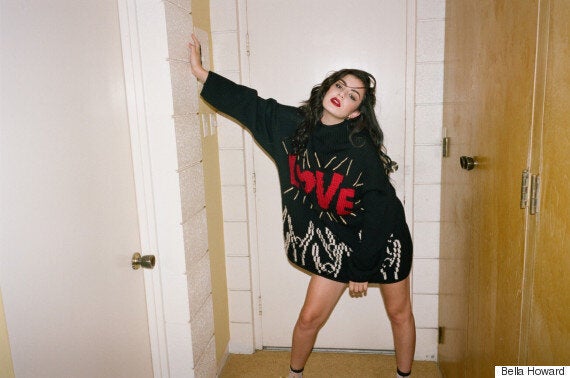 When do you feel at your sexiest?
When I LOVE what I'm wearing. When it feels unique and fresh. I feel sexy on stage even though most of the time I look like a mess but - I dunno, punk is sexy to me.
What beauty products do you always carry in your bag?
Rose water, red lipstick and perfume.
What's one piece of clothing you could not live without?
I just got this awesome t-shirt that says 'Princess' on it from Illustrated People. It's really simple but it's my favourite thing ever right now.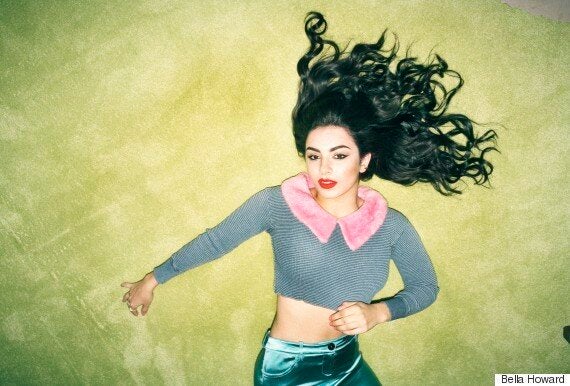 You've just launched your debut clothing range for Boohoo - have you always wanted to be a fashion designer? Do you have more plans to make more in the future?
We are currently working on the SS16 collection. I definitely went through my fashion designer phase when I was younger but I never thought it would be a reality. I've had so much fun with this and every piece in the collection is so true to my own style. I never wanted to just put my name to something and pretend I did it. It had to be things I created and would wear. I love it all.
Charli XCX will be performing at The Clothes Show on Saturday 5 December, the show takes place from the 4-8 December. For the full line-up visit www.clothesshow.com.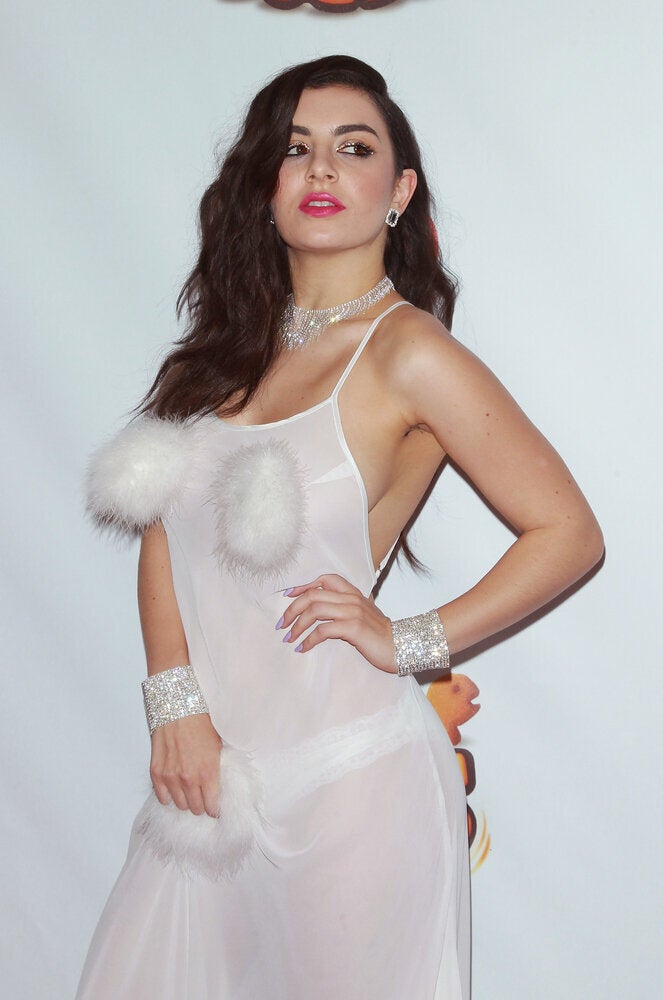 Charli XCX: 9 Facts In 90 Seconds