When Lucas Unger and his girlfriend Carlee Leifkes first discussed marriage, Leifkes said she didn't want a traditional engagement ring.
And when Unger finally popped the question on Halloween she was not left disappointed.
Instead of buying a piece of traditional, diamond-set jewellery, Unger, from California, presented his beau with a ring made from his wisdom tooth.
Thankfully, Leifkes was touched by the alternative proposal and said yes to becoming Unger's wife. She posted a picture of the ring on Facebook, saying it meant more to her than a diamond ever would.
"So incredibly excited to marry my best friend, the man who knows that his wisdom tooth means more to me than a diamond," Leifkes wrote on Facebook.
"Can't wait to be a weirdo with you and dance our way through life to Thee Oh Sees and Black Sabbath. We have never been the 'traditional couple', why the heck start now?"
In another Facebook status, Leifkes recalled how the pair met at a music festival.
"You still hold my hand at concerts, and dance like you're not afraid of what people think," she wrote
"I thank you for helping me find that fun, wild, careless side of myself while also taking care of me when I'm down, and sick with a broken leg.
"You truly are my better half and my best friend. I appreciate all you have sacrificed to be with me and continue to be with me. I love you, and keep dancing."
It's certainly an unusual ring, but it sounds like these two are made for each other.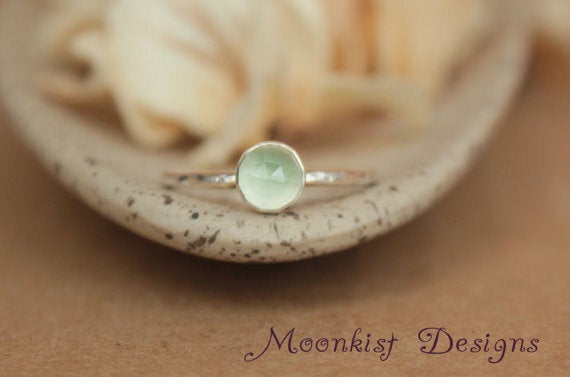 Unique Engagement Rings