If we didn't know it already, the film 'Ghost' made knee-tremblingly clear the sensual side of pottery, as Demi Moore sat at her wheel and put all her longing for her dead husband into her clay-making.
This amorous aspect has been embraced ten-fold by the contestants of 'The Great Pottery Throw Down', leaving viewers giggling at the innuendo-laden show that debuted last night on BBC Two.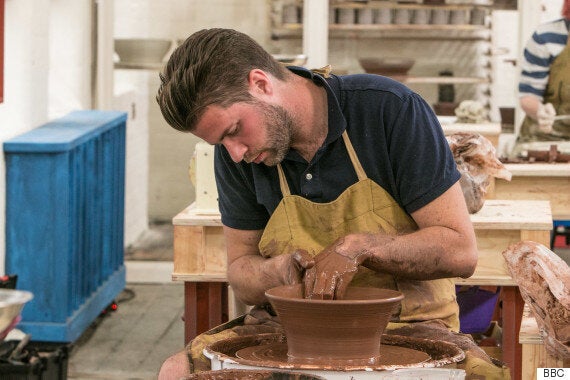 Vet James is one of the least experienced potters on the show, but has already become a firm fans' favourite
Hoping to do with potters what they have done so phenomenally with bakers, BBC Two seemed happy for the double entendres to flow like warm clay, something that the two-million strong audience were unable to miss...
And we were off... some were cross about all the ooh-err moments...
While others joined in themselves...
Some of it was inescapable...
While a few others were slightly more subtle...
You get the picture... Unsurprisingly, '#GreatPotteryThrownDown innuendo' started trending on Twitter almost as soon as the show began. Of course, it wouldn't be the first time we've all had a bit of fun with the steamy side of ceramics...
All we can say is... Roll on jug week.
'The Great Pottery Throw Down' is available on BBCiPlayer, and continues next week on BBC Two.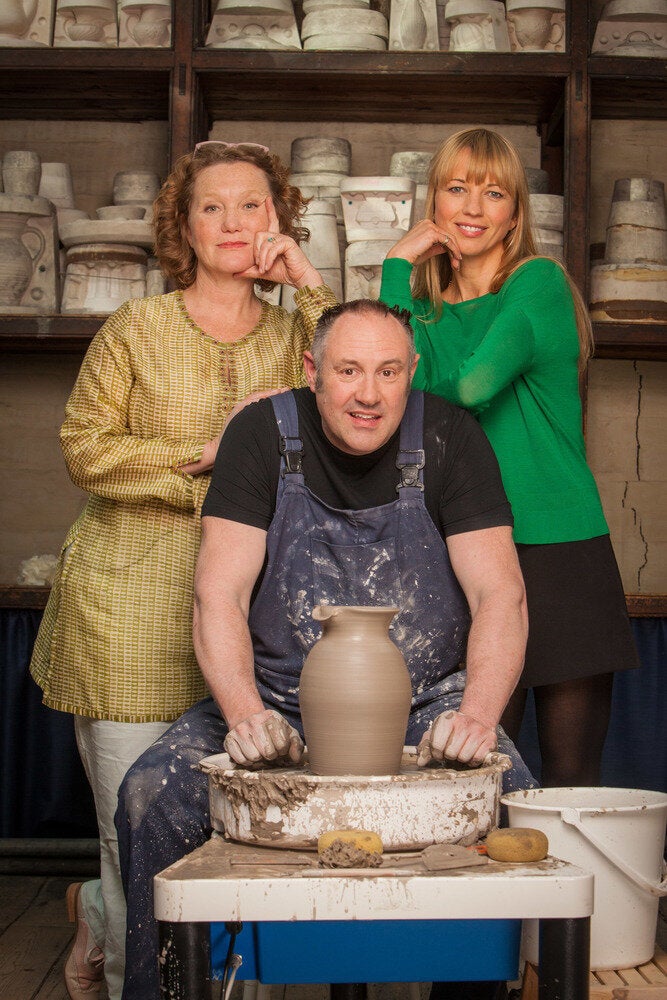 The Great Pottery Throw Down