A tourist in Jamaica has captured a rather stunning phenomenon on camera.
Beckie Bone Dunning posted a photo of what appears to be a 'fire rainbow' to The Weather Channel Facebook page, asking other users to explain what she had just seen.
Writing under her post, she asked: "I was in Ocho Rios Jamaica last week, storm clouds were approaching.. didn't quite cover the sun yet.. I looked up and saw this.. never seen it before in my life. can u explain it."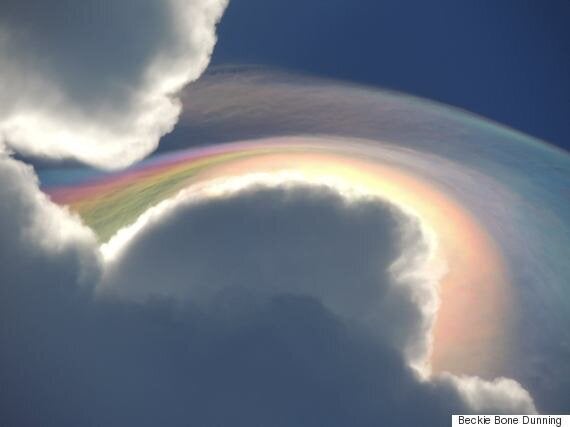 Underlying this beautiful display is the physics of diffraction.
When light hits ice crystals in a cloud, it is diffracted and produces a rainbow of colours. A similar phenomenon happens when light goes through a prism.
This is not the first time the rare rainbow has been captured on camera.