This week's fired Apprentice candidate is convinced she was fighting a losing battle with Karren Brady, telling HuffPostUK, "Ever since Task 2, I felt I was on her bad side."
Natalie Dean was fired last night by Lord Sugar after she failed to nail a sales pitch for a child's book, and she reveals now she was too intimidated by the ever-observant Karren Brady to perform naturally.
Natalie says: "Ever since the second week when I made a mess of selling the shampoo, I felt I was on her bad side. I wanted to prove myself to her, but I don't think she thought very highly of me.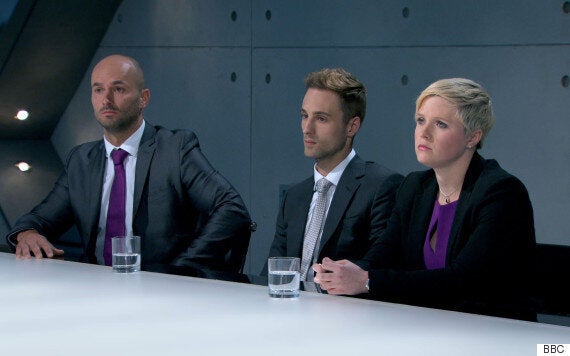 Natalie was defeated by colleagues Brett and Sam in the boardroom
"After Week 2, I knew I had a lot to make up to her. And I couldn't be myself, because the others had told me to speak more slowly, and I'm naturally a fast talker. Plus, when I'm pitching, I don't usually have Karren Brady sitting there making notes. I was definitely intimidated."
The 25-year-old corporate account manager was also suffering with a sore throat, and had to duck out of pitching her team's product, despite the fact she had previously worked with the prospective customers. "Project manager Sam didn't want me to do it," she explains, "so there was nothing I could do. I felt worse and worse as the day went on, but I knew it wouldn't go down well if I said I was too sick."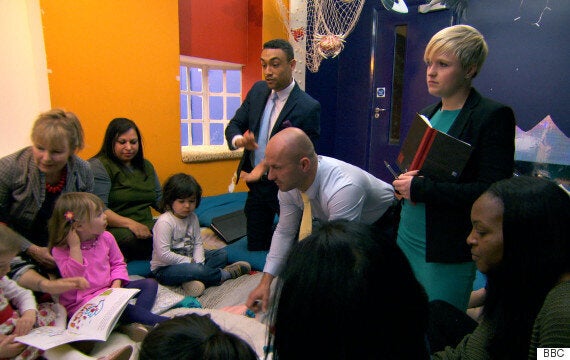 "Speak slowly, stop coughing and Karren's watching..." Natalie wasn't having a good day
Despite all of this, Natalie doesn't think it entirely fair that she exited the boardroom last night, saying the storyline for the book was her idea, and she contributed a lot. Viewers saw Natalie lay into her teammate Brett, saying it was clear he was unintelligent and he was doomed to be fired soon, but it seems her attitude has softened.
"We definitely clashed quite a lot, and I do think he's someone who puts words in his sentences that he's just found in a dictionary. But we actually laughed about that, and he's a straight talker, so I think he might do quite well."
So who does Natalie think has the chops to win this year's competition?
"From day one, I've said Richard. He's going to do well, in and out of this competition. But I also think Vana will definitely make final five."
'The Apprentice' continues on Wednesday evenings at 9pm on BBC One. Who do YOU think is looking on track to be crowned this year's successful Apprentice?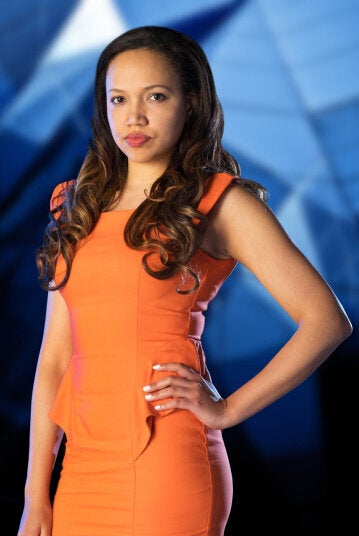 The Apprentice 2015: Celebrity Lookalikes