Amy Giberson first met the love of her life and current boyfriend Justin Pounder when she was three years old - but she didn't know it until just two weeks ago.
Now, 30 years after they first met as nursery school sweethearts, Giberson is in a longterm relationship with her first crush, all thanks to dating website Match.com.
Giberson, 33, and Pounder, 33, first met when they were at nursery school.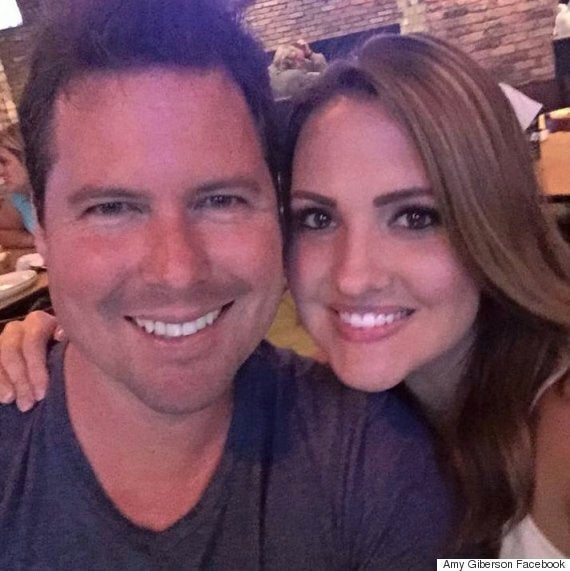 Amy Giberson and Justin Pounder
When they left nursery school, they drifted apart - going to different schools and both moving away from their hometown of St Petersburg. Before long, they were simply a blip on one another's radars.
Some might call it fate, but 30 years later they were "matched" on an online dating site again. Little did they know they'd already shared a romance in their youth.
Pounders said he had been instantly attracted to Giberson when he spotted her photograph on Match.com last November. And she felt exactly the same.
The pair texted and called each other every day until they met for a first date at a restaurant.
"When we met up and we hugged, it was like I had known him my whole life," said Giberson. "I felt that I was staring at the man I was going to marry."
The pair quickly fell in love, however it wasn't until two weeks ago - on the first year anniversary of meeting one another - that they realised they might have met many years before.
The couple was in the car discussing their youth and Pounders said he loved Giberson's name because he had liked an Amy when he was at nursery school.
They then realised that they went to the same nursery, at the same time, and asked their parents to find any photographs from those days.
Sure enough, a photograph of the pair as three-year-olds resurfaced.
"I just started crying, I was ecstatic," said Giberson. "I was the Amy he had liked all those years ago! It was definitely meant to be."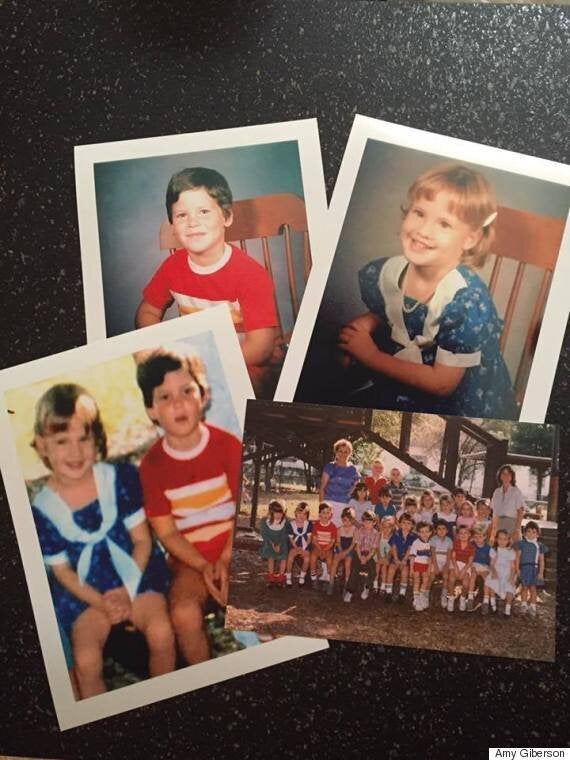 Amy Giberson and Justin Pounder in their school days