A one-year-old baby girl who was diagnosed with incurable leukaemia has been saved using a form of treatment that has never been administered on humans before.
Layla was given a batch genetically edited immune cells that doctors say have kept her cancer-free for two months.
The doctor in charge of Layla's treatment, Paul Veys, has described the outcome as a miracle.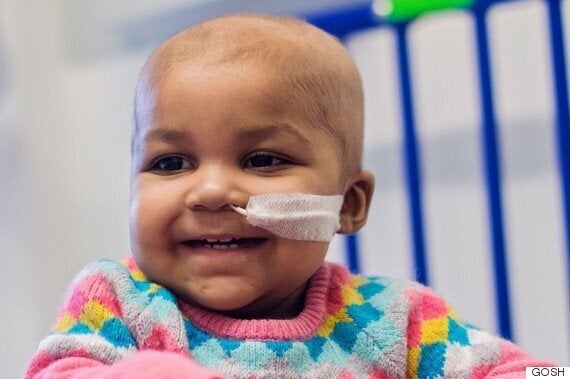 "Her leukaemia was so aggressive that such a response is almost a miracle," he told Reuters.
"As this was the first time that the treatment had been used, we didn't know if or when it would work, so we were over the moon when it did."
At the heart of this breakthrough is a gene-editing process known as TALEN, which acts like a pair of scissors that can introduce specific genes into immune cells.
These modifications achieved two things. Firstly it allowed the newly-edited immune cells to target Layla's cancerous cells. It also kept the immune cells hidden from Layla's antibodies, which work to attack foreign cells that enters the body.
One of the riskiest facets of the process was that the edited cells had only ever been tested on mice.
"It was scary to think the treatment had never been used in a human before," Layla's father Ashleigh told New Scientist, "but there was no doubt we wanted to try the treatment. She was sick and in lots of pain, so we had to do something."
Layla received her treatment at the Great Ormond Street Hospital, where doctors administered traditional chemotherapy along with a bone marrow transplant, in the hopes of boosting her immune response.
It was at this stage that medics resorted to an "off-the-shelf" method.
This therapy was already being developed by Cellectis, a French biotech firm, who worked with University College London to deliver Layla's treatment.
Her case will be presented at the American Society Of Hematology's annual meeting in December, to better asses how the therapy could bring us closer to developing successful treatments for other cancers.
Popular in the Community