Fleur East made her big comeback to 'The X Factor' on Sunday (8 November) night, and staged what was arguably the best performance the show has ever seen.
READ MORE:
The big-haired 2014 runner-up absolutely SLAYED as she came home to the ITV talent show to showcase her monster of a debut single 'Sax'.
Bold, brassy and downright brilliant, Fleur put many of her pop contemporaries in the shade with her performance, which came complete with a dance routine that Janet Jackson would even have difficulty pulling off.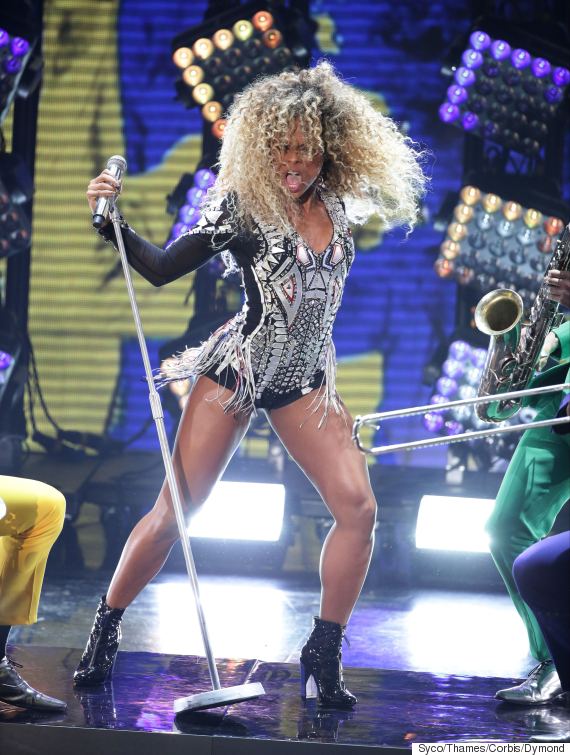 Fleur East, the embodiment of sass
Needless to say it wasn't just us who noticed how flawless (or should that be Fleurless?) her stage show was.
Twitter nearly went into meltdown, with fans rushing to the social media site to hail the star as the next big thing.
OH MY GOD, SHE IS JUST SENSATIONAL. BYE.

— Ryan Love (@RyanJL) November 8, 2015
Literally been waiting weeks to see @FleurEast perform on #XFactor. Song of the year. I'm obsessed with her.

— Benjamin Butterworth (@benjaminbutter) November 8, 2015
LOVE the @FleurEast video she is channelling Whitney and that performance was pure Janet Jackson sass and huge HUGE hair. #Sax #XFactor

— Sam Dowler (@samdowler) November 8, 2015
Sax is an absolute tune and I can guarantee I'll do some very embarrassing dancing to it this Christmas #XFactor

— Emma Kelly (@TooManyEmmas) November 8, 2015
Look Cheryl, someone singing and dancing at the same time. #XFactor

— Harry Maxwell (@HarryMaxwell) November 8, 2015
Say what you like about the #Xfactor but the answer to all it's critics is definitely @FleurEast

— Matt Johnson (@Mattjohnsons) November 8, 2015
Bloody hell @FleurEast that was sensational - genuinely an international standard performance. Always thought she was a little star #XFactor

— Dan Wootton (@danwootton) November 8, 2015
Back in my day(say that in a northern accent) we had Janet Jackson and now today's successor @FleurEast just incredible !

— Sinitta 19 (@sinittaofficial) November 8, 2015
Fountain Studios has just gone mental @FleurEast just KILLED it 🎷🎷🎷

— Rochelle Humes (@RochelleHumes) November 8, 2015
That was one part Bruno Mars, two parts Janet Jackson, with a light dusting of Whitney. @FleurEast. Smashed it. #XFactor

— Matt Bagwell (@BaggersBites) November 8, 2015
ALL HAIL QUEEN FLEUR EAST.
LIKE US ON FACEBOOK | FOLLOW US ON TWITTER