The Confederation of British Industry (CBI) banned one of the groups campaigning for Britain to leave the European Union from attending its annual conference in London on Monday.
The Huffington Post UK understands the Vote Leave group, one of two agitating for Brexit, wanted to have a stand at the conference but was not allowed.
In reaction the group has set up advertising banners on the London Underground and is holding a demonstration outside the Grosvenor House Hotel venue in Park Lane.
And David Cameron was heckled this morning by protesters chanting "CBI, voice of Brussels". The prime minister told them they were "making fools" of themselves.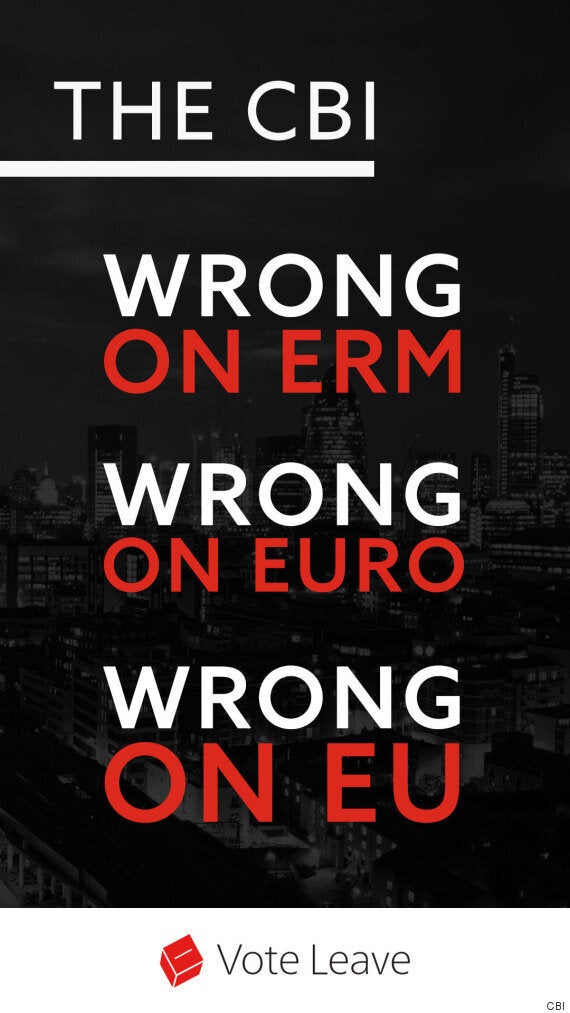 Tory donor Peter Cruddas who is the co-treasurer of Vote Leave said the CBI was too pro-EU and was "not properly representing British business interests".
However the CBI told the BBC: "This petty claim is simply the latest in a systematic attack from Vote Leave/Business for Britain - a single issue campaign group that wants the UK to quit the EU - and whose aim is to neutralise the CBI in the EU debate for representing the views of the majority of our members, who want the UK to remain in a reformed EU."
Related