Fleur East has pulled off the same trick twice now – strutting on to the 'X Factor' stage and stealing the night with the definitive performance of the series.
One short year ago, back when she was a contestant on the show, her rendition of Mark Ronson's 'Uptown Funk' was so slick, so assured and commanding that her version topped the iTunes chart and forced Messrs Ronson and Mars to bring out the original early – pretty impressive for an unsigned artist.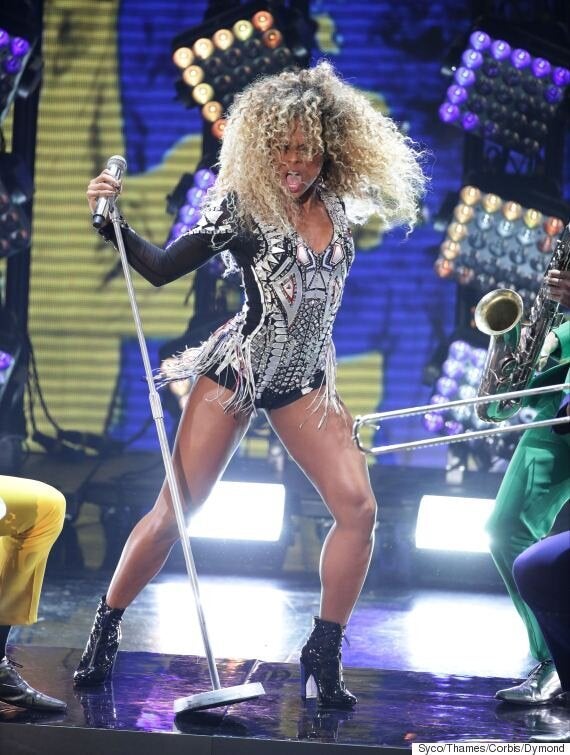 Fleur East, the embodiment of sass on Sunday evening's X Factor show
The chasm between Fleur's flair and the more conventional appeal of last year's actual winner Ben Haenow is almost embarrassing for the show, but Fleur tells HuffPostUK she doesn't feel like she's outdoing anyone…
"Ben was in the lead from week four last year, so I always thought he was a worthy rival," she says tactfully. "But when you leave the show, all bets are off. I'd never get complacent, I know it can all disappear if I stop working."
Fleur doesn't need a good memory. It was only two years ago that she was ready to abandon her music career completely, having run out of ideas, even if there was never a real Plan B…
"I remember one day, I just printed out about a hundred CVs, and I was running around London," she recounts. "I was going to modeling agencies, temping agencies, anything. I was so desperate." Having a packed day full of appointments and tasks is as big a change for the girl from Walthamstow as being recognised in the street, the latter no doubt helped by her impressive mane. "I was in Oxford Street, and I heard someone shouting my name," she relates. "I turned round and a woman was running across the street to talk to me. With a pushchair – weird!"
One of the other biggest challenges before her will be navigating the tightrope between enjoying the support of a huge corporate machine like Syco, and maintaining her own distinctive look and sound. Although previous recipients of Simon Cowell's patronage have come a cropper, so far at least, Fleur is insistent she has felt no restrictions and it's all been positive.
"I was very fortunate on the show to have that song that chimed so well with what I was trying to do," she says now. "It meant Simon Cowell really quickly understood what sort of artist I wanted to be. I feel understood, that we're all on the same page, heading in the right direction."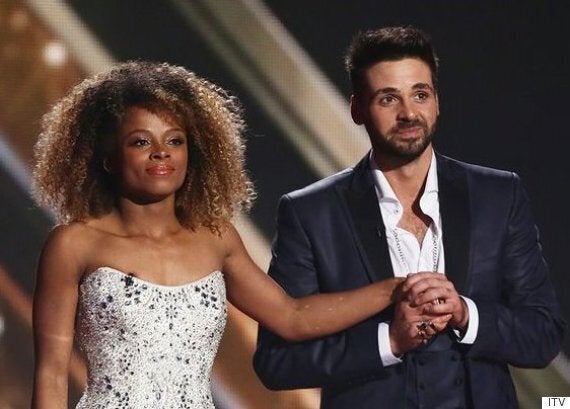 Fleur East lost out to Ben Haenow in last year's 'X Factor' final
One test of this was during the production of her album, out in December. While Ben Haenow's first non-'X Factor' single was a duet with established US star Kelly Clarkson, Fleur has already torn up the book – literally, as it emerges, with her revealing there was a plan to have duets on her album, which got quickly shelved as she got more and more comfortable in the studio.
"We had all these plans for duets, so I kept making sure my bit was as good as could be," she chuckles. "Then I'd write the reverse rap, get it up to speed, record it, and by the time we'd finished, the songs just felt complete without any other voices on them."
Spoken like a true leading lady in waiting.
Fleur East's single 'Sax' is out now. Her debut album 'Love, Sax and Flashbacks' will be released on 4 December.