Lady Colin Campbell is the third celebrity to have touched down in Australia, ahead of the new series of 'I'm A Celebrity'.
READ MORE: Everything You Need To Know About This Year's 'I'm A Celebrity'
The royal biographer is best known for her scandalous and controversial books about the British royal family, including 'Diana In Private', 'The Real Diana' and her most recent offering, 'The Queen Mother: The Untold Story of Elizabeth Bowes Lyon'.
Her 1992 Diana biography initially had people up in arms, as it contained never-before-heard stories about the royal, including that she suffered from an eating disorder.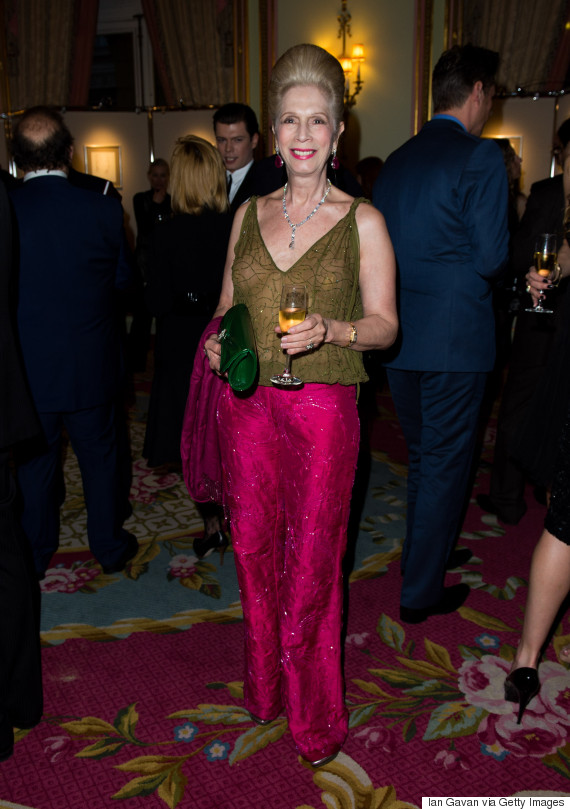 Lady Colin Campbell
Although Lady Colin's books have focused mostly on the lives of others, she's also released two memoirs, which detail her eventful life.
Lady Colin was born George William Ziadie in 1949. Due to a birth defect, she was registered and raised as a boy until her late teens, even though she is genetically female.
She has also previously revealed that when she tried to speak to her mother's gynecologist about her situation, her parents had her hospitalised, where she was injected with male hormones for three weeks.
At the age of 25, she married Lord Colin Ivar Campbell, after knowing him for just five days.
She divorced him just nine years later, though she still retains his name (and her title).
As reported by The Mirror, Lady Colin is the third celebrity to land in Brisbane, ahead of the ITV reality show's return to our screens.
Over the weekend, both soap actress Jorgie Porter and footballer Kieron Dyer were spotted, and while he kept schtum about what he was doing Down under, Jorgie was quick to confirm to reporters that she was among this year's line-up.
Also thought to be in this year's line-up are boxer Chris Eubank and 'Made In Chelsea' lothario Spencer Matthews.
LIKE US ON FACEBOOK | FOLLOW US ON TWITTER