Jorgie Porter clearly isn't waiting to get in the 'I'm A Celebrity' jungle to get her bikini on.
SEE ALSO:'I'm A Celeb' Star Jorgie Porter's Sexiest Ever Snaps
Jorgie has been confirmed as one of the 10 celebrities taking part in the new series, and took the opportunity to soak up some of the Aussie sunshine, before her gruelling time on the ITV show kicked off, by paying a visit to the beach.
And what do you know? There just happened to be cameras there! Who would possibly have thought it?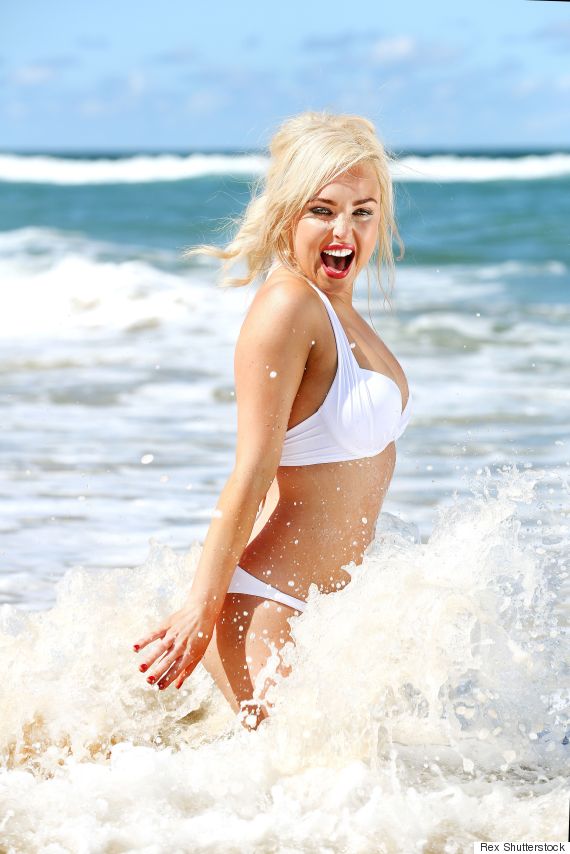 Jorgie hits the beach
The 'Hollyoaks' actress was photographed lounging casually in the surf of the sea, while sporting a white bikini.
MORE 'I'M A CELEBRITY':
In more totally-not-staged shots from the photo-shoot spontaneous trip to the beach, she's also seen having water poured over her, in what will no doubt be a prelude to a Myleene Klass moment in the jungle shower.
It sounds as though this isn't exactly going to be the last we're seeing of Jorgie's midriff, as she previously said, ahead of her 'I'm A Celeb' debut: "I am so excited about going on 'I'm A Celebrity'. It's such a massive show. And yes I will be packing some swimwear!
"I will wear a one-piece but hopefully the longer I stay in, I will probably go skimpier."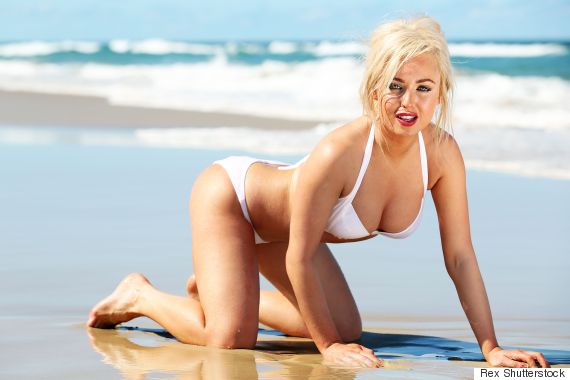 A totally natural beach pose
Jorgie will be joined in the jungle by Union J singer George Shelley and paranormal presenter Yvette Fielding, while new reports have claimed that a second soap actress will be making a late arrival in the show later in the run.
The 15th series of 'I'm A Celebrity' kicks off this Sunday, 15 November, at 9pm on ITV.
LIKE US ON FACEBOOK | FOLLOW US ON TWITTER