Most of us shrug off a bad date, but not the man who went out for a coffee with blogger Lauren Crouch recently.
When Crouch told the anonymous gent she'd rather not see him again, he asked her to repay the money he'd spent on their first date.
The total sum was £3.50 - the price of a drink in Costa coffee.
Crouch, 28, agreed to go on a date with the man after chatting to him on Tinder.
They met for a coffee but after 25 minutes of (rather dull) conversation, things took a rather unusual turn.
The man offered to cook Crouch dinner at his house, saying: "I only ask because I've got an Ocado delivery coming tonight."
She politely declined the offer as she'd only just met him and didn't feel comfortable going to his home.
He continued to try and entice her with the lure of fresh vegetables, but eventually, accepted defeat and rushed off home alone to collect his delivery.
Considering how awkward the encounter was, Crouch was surprised to receive a text from the man inviting her for a second outing.
Unsurprisingly she said no, but then the man did the weirdest thing ever.
He asked for the money back from the £3.50 coffee he'd bought her.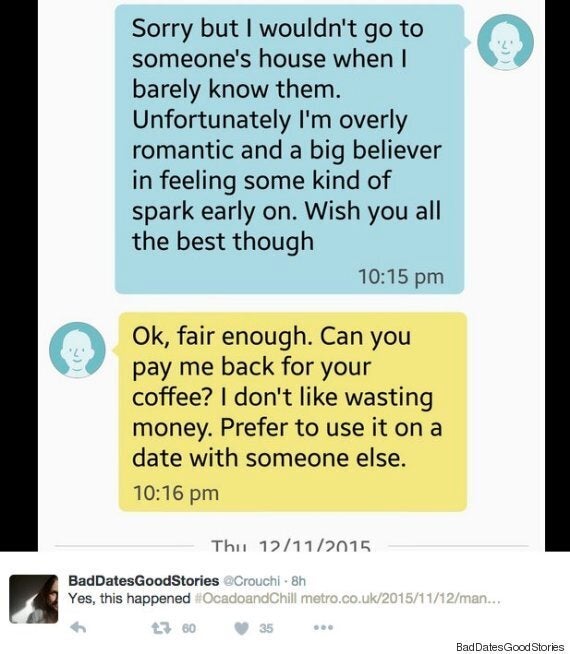 Writing on her blog, Crouch said: "I don't come with a money back guarantee. Dates aren't commodities... His response is just beyond me."
It really is beyond us, too.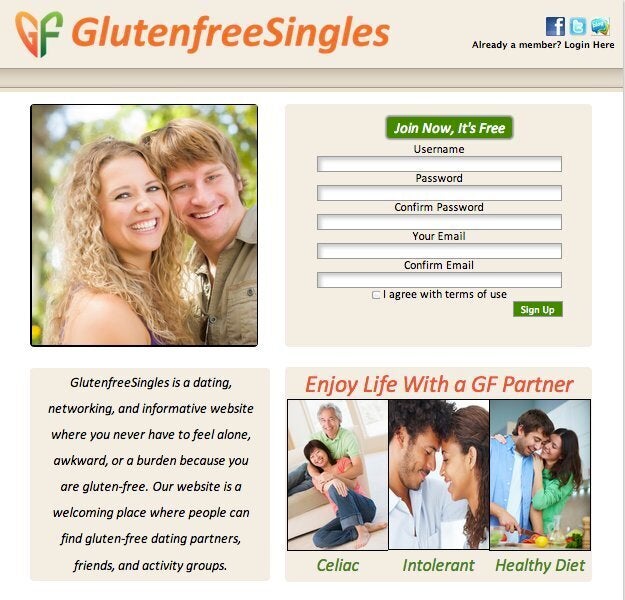 Dating Sites You Never Knew Existed