A Labour councillor has apologised for dropping the "C-bomb" on a young Tory town hall rival after "red mist" descended when Margaret Thatcher was hailed for "crushing" the 1980s miners' strike.
Long-standing Labour councillor Andrew Stafford, head of finance of Enfield Council, North London, faced calls to quit after telling Conservative Alessandro Georgiou to "sit down, you c***" during a debate over the Government's Trade Union Bill.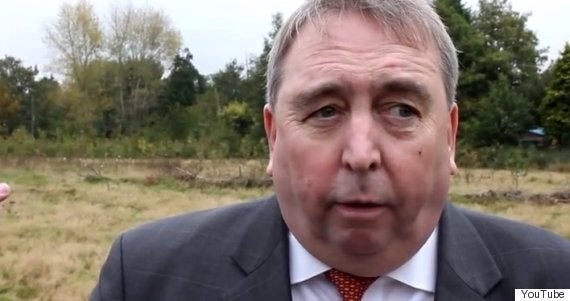 Andrew Stafford: "It was a mistake, but once the word was out I could not take it back."
The Labour Party has criticised the proposed new laws for undermining trade union finances and organisation and wanting to "legislate trade unions out of existence".
Some 350 residents were in the public gallery and all 24 Tory councillors walked out the meeting. Mr Stafford has been reported to the authority's standards committee.
"I should not have said it," he told the newspaper. "It was a mistake, but once the word was out I could not take it back."
He explained: "One of their young Turks was going on about Margaret Thatcher crushing the miners and Arthur Scargill.
"He was probably not even born then, but my brother lived in a mining area and I saw what people suffered during the strike.
"A kind of red mist descended and I said something I should not have said."
Enfield council's Tory leader, Terry Neville, told the Standard the behaviour was "appalling" and urged him to quit the party's front bench.
"You would not want anyone to use that language in public, let alone a high-ranking politician. It's disgraceful," he said.
"Councillor Stafford should do the honourable thing and step down from his position on the council's cabinet.
"He said to the youngest member of the council to 'sit down, you c***' when all the man said was that Margaret Thatcher had taken important strides to control trade unions."
The council's deputy leader, Labour's Achilleas Georgiou, said: "It was regrettable what Councillor Stafford said. It is clearly not language acceptable in any walk of life and we all condemn it.
"He retracted what he said and apologised as soon as he was told to by the mayor. What he said was a result of his passion in a very important debate.
"As a Labour group we have our own disciplinary process and this will be followed in this instance."